Baruntse Expedition (7129m)
Overview
Mt. Baruntse lying at an elevation of 7129m is popular as one of the beautiful expedition peaks in Nepal. The mountain has four edges and 4 peaks altogether. Barun Glacier in the east that flows north-south from Cho to the north-west and Hunku Glacier and Imja Tse Glacier surround the mountain. Recognized by Edmund Hillary's expedition team for ascending east of Everest, the peak was first successfully summited in 1954 by Colin Todd and Geoff Harrow through the South-East Ridge.
Baruntse Expedition with Unique Adventure
Having experience of more than two decades, our professional and experienced Sherpa guides will lend their hands for your safety and to expand the probability of success to reach at the summit of the mountain.
You can enjoy the breathtaking vistas of Everest, Lhotse, Makalu, Kanchenjunga, and many other mountains during Baruntse Expedition. We will need 15 days for reaching at the top of Mt. Baruntse from the base camp.
How the Climbing goes
We will set up an Advanced Base Camp at an elevation of 6,000m close the glacier at the base of the South-east edge. We also need to allow sufficient time for extra acclimatization. Camp 1 lies at an altitude of 6,450m on the south-east edge. Climbing 45 degree over Camp I we will have to walk on the snow slopes and the way becomes extra challenging. Fixed line up would be located on the climb to Camp 1, beneath the West / East Col. The way above Camp II needs some rope fixing where the experienced Sherpa guides will lend a hand for you. From Camp II, we ascend to the peak. We will get down taking the same path.
This 36-day Mt. Baruntse Expedition designed by Unique Adventure Treks will bestow a chance to witness a perfect snow capped peak that lies at the epicenter of 3 glacial valleys. The expedition is a semi-technical one but lies at high altitude with more than a few uncovered pitches near the apex.
Itinerary Details
Day 01: Arrival in Kathmandu
Unique Adventure representative will welcome you at Tribhuvan International Airport arrival area at your arrival time. The representative will drive you to the hotel where we will meet you and brief you about the adventure plan in detail.
We will let you know of our meeting time once you arrive at hotel. Freshen up and relax until we meet.
Day 02: Sightseeing Tour in Kathmandu
The second day of the trip will take you on a full-day sightseeing tour of Kathmandu where you will explore beautiful heritage sites in Kathmandu valley. We will begin the tour after breakfast. Our tour guide will take you to historical and cultural heritage sites and give you beautiful and insightful tour.
As it is a full-day tour, we will return to hotel late in the afternoon and spend relaxing time afterwards.
Day 03: Kathmandu - Lukla - Puyan 2,800m
We are going start our trekking adventure towards Baruntse. An early morning flight takes us to Lukla where trekkers and mountaineers in the Everest region start their adventure. About forty minutes of flight to Lukla is full of adventure.
After landing at Lukla airstrip, we get ready to trek to Puyan today. It is a short trekking adventure that introduces lower mountain surroundings to us.
Day 04: Puyan - Pangkongma 2,845m
Day 05: Pangkongma - Nashingdingma 2,600m
Day 06: Nashingdingma - Chalem Kharka 3,600m
Day 07: Chalem Kharka - Chunbu Kharka 4,200m
Day 08: Chunbu Kharka - Kothe 4,200m
Day 09: Kothe - Tagnag 4,320m
Day 10: Tagnag - Khare 4,850m
Day 11: Khare - Rato Odhar 5,000m
Day 12: Rato Odhar - Panch Pokhari 5,250m
Day 13: Panch Pokhari - Baruntse Base Camp 5,450m
Day 14 - 28: Climbing Period
Day 29: Baruntse Base Camp - Amphu Labtsa Base Camp 5,650m
Day 30: Amphu Labtsa Base Camp - Chhukung 4,730m
Day 31: Chhukung - Pangboche 3,930m
Day 32: Pangboche - Namche 3,440m
Day 33: Namche - Lukla 2,860m
Day 34: Lukla - Kathmandu
Day 35: Rest Day in Kathmandu
Day 36: Departure Day
Trip Inclusion
What is included?
Airport transfers (domestic and international both).
4 nights hotel accommodation in Kathmandu with breakfast.
Climbing Permit fee of Baruntse expedition and Makalu Barun National Park permit fee.
Food & Fuel during the trek and expedition period.
North Face or similar quality high altitude tent for higher camps.
Single tent for each member, staffs, climbing Sherpa at the base camp.
Emergency bottles of oxygen per member and guide with mask & regulator.
Staff: Base camp Guide, Cook, Cook helper.
Porters/Yaks to and from base camp.
One high altitude Sherpa for one climber (1:1) who assist you whilst on climbing and summit attempt as well as carries food and gears to high camps.
Government liaison officer, his insurance, daily allowance, equipment allowance and flight fares.
Flight fare for member and staff (Kathmandu - Lukla - Kathmandu).
Insurance, equipment allowance, wages and daily allowance for expedition staffs.
All camping equipment: sleeping tents, mattress, dining tent, toilet tent, mess tent, store tent, table & chairs and other necessary kitchen utensils whilst on trekking and expedition.
Group climbing equipment such as necessary fixed rope, ice screws, ice bars etc.
First Aid kit bag and trekking map & duffel bag.
Solar panel at the base camp.
Satalite phone (Pay Call).
Cargo transportation to supply the food and gears.
Necessary documentation and official paper works.
All applicable taxes as per the government rules and regulations.
What is not included?
Climbing Guide Fees: USD 2000 per Sherpa
Personal climbing gears.
Extra hotels in Kathmandu
Personal climbing insurance which covers travel, medical, accident, evacuation etc.
Lunch & dinner in Kathmandu.
Visa Fee for Nepal.
Applicable permit fees and custom charges for using communication equipment, commercial filming, satellite phone, radio etc.
Carrying bonus + Summit bonus for climbing Sherpa.
Personal expenses such as laundry, telephone, e-mail, etc.
Bar and beverage bills..
Gratituities (tip) for the staff etc.
FAQs
Necessary Gears
Main rope, Down Sleeping Bag, Down Jacket, Gore-Tex jacket, Trousers, Climbing boots, Trekking boot, ICE-axe with Ice hammer, Rucksack, Crampon, Stick, Harness, Get up (Boot clover), Snow Glass, ICE Screws, snow Shavel, Carbine Lock & unlock, Head Lights, Wind Proof Jacket & trousers, Down Trousers, Wind Proof Trousers, Water Bottle, Woolen Gloves, Bag Cover, Wind mask for climbing, Climbing gloves, Socks for climbing, Personal Medicine, Eight figure Knife
You can bring the necessary gears from your own country or can buy or hire from the stores of Kathmandu.
Note
We would like you to know that although we try to follow the program given above, at times local trails or weather conditions may compel us to make slight changes if necessary. The itinerary may also vary slightly subject to our trekkers' acclimatization rates. This odyssey goes into untamed territory above the timberline, so we seek to request maximum flexibility if and when required for the safety of your trip and your life. Thank you so much for your understanding. We value your precious life.
Quick Fact of the Trip
Trip Duration : 36 days
Best Season : Spring & Autumn
Country : Nepal
Min Altitude : 1400 m
Max Altitude : 7129 m
Trip starts : Kathmandu
Trip ends : Kathmandu
Group size : Min - 1
Your Travel guide
Trip by Locals connects travelers with local Travel Guide here you'll find all the essential information you need to plan the perfect trip.
---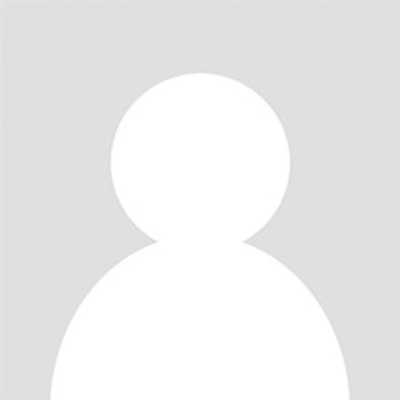 Our team climb Baruntse
Thanks for all of your help with my trip. I've very much enjoyed my time here in Nepal and Mt. Baruntse expedition wonderful and memorable time in my life experienced.
Nemaitsveridze Merabi, Georgia.
---
Join the Similar Trip 2023