Upper Mustang Tiji Festival Trek
Overview
Upper Mustang Tiji Festival Trek - 19 Days:
Upper Musatng Tiji festival trek is a captivating yearly three-day celebration comprising of Tibetan customs that praise the myth of a child who needed to spare the Mustang kingdom from obliteration. The celebration is indigenous to Lo-Manthang, Upper Mustang. "Tiji" the name is a shortened form of "Tempa Chirim" which signifies "Supplication for World Peace". This celebration honors the triumph of Lord Buddha's incarnation Dorjee Sonnu over an evil spirit called Man Tam Ru a horrible animal nourishing on people and causing tempests and dry spells. Upper Mustang Tiji Festival Trek or Tiji Festival Lo Manthang has been so splendid cultural yet adventurous walking journey ever.
The Tiji celebration generally happens around mid May and goes on for 3 days. The priests of Lo Manthang's "Choedhe" religious community perform custom moves amid the festival. The provocation of Ma Tam Ru Ta (in a move called "Tsa Chham" on the principal day), the introduction of Dorjee Sonnu as the evil presence's child (on the second day called "Nga Chham") and the endeavor to restore the devil to Lord Buddha's domain (on the third and last day) are instituted amid the exhibitions.
Trip Highlights of Upper Mustang Tiji Festival Trek:
Mysterious landscapes of Mustang including walled city Lo-manthang, Charang, Ghami village.
Large numbers of ancient monasteries with primitive monuments, caves, etc.
Three full days of Tiji Festival oberservation and celebration with dancing and traditional music.
Tiji festival celebration moves are altogether composed by the Choedhe Monastery, which has a place with the Sakya organization of Buddhism. The religious community is going by a Rimpoche. Around 65 priests from Lo Manthang, Nhenyul and Chhosyer live in this religious community.
Trip Facts:
Trip duration:19 Days
Trek Duration: 13 Days
Max. Altitude: 4010 m
Group Size: Min 2 pax
Starting From: Kathmandu
Trek End: Kathmandu
Trip Grade: Moderate
Transportation: Flight and Drive
Accomodation Type: Tea House/Home stay
Trip Attraction: Beautiful Landscape, Old Monasteries, Muktinath Temple, Caves
Culture: Tibetan culture, Bon and Hindu culture, Buddhism.
Trip Activity: Trekking and Cultural excursion , Pilgrims Tour, Heritage rail.
Tiji festival dates : 16th, 17th, 18th May 2023
When is Upper Mustang Tiji Festival Celebrated?
Tiji Festival Lo Manthang also known as Upper Mustang Tiji Festival Trek is now open to book with Unique Adventure International. The dates of the festival have been published. The Tiji festival this year will be celebrated on 16th, 17th and 18th May 2023.
Join us and experience like never before the traditions, culture and history of the forbidden kingdom of Nepal lying beyond White Mountains on the northern side of country. While our trekkers trek on the famous trail of Upper Mustang trekking our guide will be very handy to explain all the trekkers about the information on Tiji Festival.
As the Tiji celebration approaches close, individuals from neighboring towns venture out along the path to Lo Manthang. The path gets busier with loads of individuals and convoys of donkeys. Bunches of sightseers drive to Lo Manthang by means of jeeps to see the festivals of Tiji celebration.
This delightful outing to Upper Mustang Tiji celebration consolidates normal, topographical, and natural assorted varieties. On the top are the extraordinary festivals of Tiji celebration.
The Upper Mustang Tiji celebration trek is a terrific walk. This trek takes you through Himalayan territory, lavish fruitful slopes, and perfect valleys.
The reserving for Upper Mustang Tiji Festival Trek 2023 is as of now open. Get this lovely open door trekking with a famous trekking organization in Nepal, Index Adventure. We guarantee you the best recollections for a lifetime. For additional subtleties or any questions, Contact Us.
Itinerary Details
8th May 2023 Day 01: After your arrival at Tribhuvan International Airport (1350m), Kathmandu, transfer to hotel by our representative.
9th May 2023 Day 02: Stay in Kathmandu, sightseeing around Kathmandu valley and official procedure, overnight at hotel.
10th May 2023 Day 03: Depart to Pokhara (920m), overnight at hotel.
11th May 2023 Day 04: Fly to Jomsom (2710m) and trek to Kagben (2800m)i, overnight at guesthouse.
12th May 2023 Day 05:Trek to Tsaile (3050m), overnight at guesthouse.
13th May 2023 Day 06: Trek to Geling (3440m) , overnight at guesthouse.
14th May 2023 Day 07: Trek to Tsarang (Charang - 3490m), overnight at guesthouse.
15th May 2023 Day 08: Trek to Lo-Manthang , overnight at guesthouse.
Tiji Festival Starts
16th May 2023 Day 09: Stay in Lo Manthang (3840m), first day of Tiji Festival observe, overnight at guesthouse.
17th May 2023 Day 10: Stay in Lo Manthang (3840m), second day of Tiji Festival observe, overnight at guesthouse.
18th May 2023 Day 11: Stay in Lo Manthang (3840m), Third or Final day of Tiji Festival observe, overnight at guesthouse.
Tiji Festival Ends
19th May 2023 Day 12 : Trek to Ghami (3510m) via Marang La Pass and Ghar Gompa, overnight at guesthouse.
20th May 2023 Day 13: Trek to Samar (3700m), overnight at guesthouse.
21st May 2023 Day 14: Trek to Chhusang (3370m), overnight at guesthouse.
22nd May 2023 Day 15: Trek to Jomsom (2710m), overnight at hotel.
23rd May 2023 Day 16: Fly to Pokhara (920m), overnight at hotel.
24th May 2023 Day 17: Drive back to Kathmandu (1350m), overnight at hotel.
25th May 2023 Day 18: Leisure day in Kathmandu, overnight at hotel.
26th May 2023 Day 19: Transfer to airport, departure onward destination.
Trip Inclusion
What is included?
4 nights twin sharing accommodation in Kathmandu with breakfast as per the programme.
2 nights twin sharing accommodation in Pokhara with breakfast as per the programme.
Guided sightseeing tour in Kathmandu inclusive with all entrance permit fees.
All meals with hot beverages whilst on terkking.
Guesthouse accommodation whilst on trekking.
Upper Mustang special trekking permit fee, Annapurna Conservation Area permit Fee.
Domestic flights (Pokhara - Jomsom - Pokhara) inclusive with airport tax.
An experienced fluent English speaking trekking guide, trained by ministry of Culture, Tourism & Civil Aviation.
Guide wages, allowances, transportation, food, accommodation, euipment & insurance.
All necessary ground transportation (Kathmandu - Pokhara - Kathmandu).
Escorted airport transfers.
First aid medical kit, Oxymeter, sleeping bag, down jacket, trekking map and duffel bag.
All governmental procedure and applicable taxes as per the government rules and regulations.
Farewell dinner in Kathmandu at typical Nepali restaurant.
What is not included?
Meals at Kathmandu and Pokhara (except breakfast and farewell dinner).
Extra hotel in Kathmandu and Pokhara (after 4 nights in Kathmandu, after 2 nights in Pokhara).
Personal nature expenses (telephone, laundry etc.).
Bar and beverage bills.
Porter if required.
Your International flights.
Your Travel Insurance (Mandatory).
Rescue & Evacuation if needed.
Gratitude (tip) for staffs.
FAQs
Recommended Gear Lists:
Good wind/rain jacket
Warm fleece jacket or jersey
Good boots, either light-weight trekking boots or light full leather boots
Good -20 Sleeping bag (which can be rented or buy in Kathmandu)
A comfortable day pack, preferably with a waistband.
Fleece jacket or pullover
Fleece Wind-Stopper jacket (optional)
Waterproof (preferably breathable fabric) shell jacket
Down vest and/or jacket (optional)
Lightweight gloves
Heavyweight gloves or mittens with a waterproof shell outer
Sun hat or scarf
Light balaclava or warm fleece hat
Sunglasses with UV protection
T-shirts
Underwear
Hiking shorts
Lightweight cotton long pants
Light and expedition weight thermal bottom
Fleece or wool pants
Waterproof (preferably breathable fabric) shell pants
Thin, lightweight inner socks
Thick, warm wool hiking socks
Hiking boots with spare laces
Camp shoes (sneakers and/or sandals)
Other necessary equipment:
Headlamp (e.g. Petzl Zoom) with spare bulbs and batteries
Small pad or combination lock-to-lock trek bag
Basic First Aid Kit (We also provide comprehensive first aid medical kit and Oxymeter)
Large plastic bags - for keeping items dry inside trek bag
Day pack (approximately 2500 to 3000 cubic inches)
Water bottles (2 bottles recommended)
Toiletries
Small wash towel
Note
We would like you to know that although we try to follow the program given above, at times local trails or weather conditions may compel us to make slight changes if necessary. The itinerary may also vary slightly subject to our trekkers' acclimatization rates. This odyssey goes into untamed territory above the timberline, so we seek to request maximum flexibility if and when required for the safety of your trip and your life. Thank you so much for your understanding. We value your precious life.
Quick Fact of the Trip
Trip Duration : 19 days
Best Season : Spring, Summer & Autumn
Country : Nepal
Min Altitude : 2700 meter
Max Altitude : 3840 meter
Trip starts : Kathmandu
Trip ends : Kathmandu
Group size : Min – 2
Your Travel guide
Trip by Locals connects travelers with local Travel Guide here you'll find all the essential information you need to plan the perfect trip.
---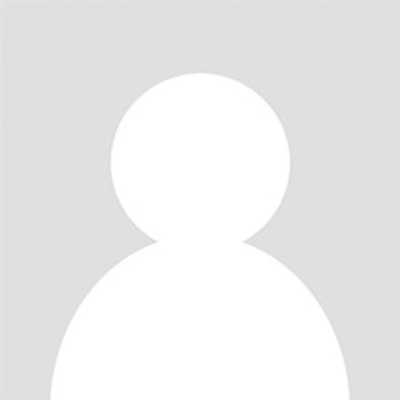 Gokyo and Renjo La trek
The reasons I choose Unique Adventure International P.Ltd. Trekking for a trek to Mustang in 2008, and again a few weeks ago (April 2013) for a trek to Gokyo and Renjo La, is primarily because of the company's responses to specific requests I made. When I shopped around on the web to determine who to trek with, Unique provided me with the fastest and most comprehensive replies to all of my questions. They are also very flexible and can tailor trips to whatever the client needs. I also found that, as a Nepalese company, they are cheaper than Western based outfits. If you book through an outfit in the UK, the US or Australia for instance, you will pay 20-30% more for the "benefit" of dealing with someone local. However most Western based outfits will generally subcontract to companies like Unique for local services, so you are paying more than you should for no real reason. Khum Subedi (one of Unique's owners) and his brother Krishna (who answers most emails) speak and write very good English, so communications have never been a problem for me. Even during the trek, the guides are fluent in English, so you don't need Western based guides that add to the cost.

It is also noticeable how well trained the guides and porters selected by Unique are. A good guide/porter will walk either just ahead, or just behind a client, not too close as to get in the way and not to far either. My guide (who happened to be Krishna Subedi) and both my porters (Nima and Pasang) in my last trek followed my pace and provided the right path suggestions when things got tricky (particularly during the descent from Renjo La in freezing cold near whiteout conditions).

Finally, and I can't stress how important this is in Nepal, Unique provide you with Western toilet seats for any kind of trip! I have bad knees and this made a huge difference in comfort. If you choose them be sure to ask for this little extra service, it doesn't cost anything more but makes life much more comfortable!


Contact me if you need any more information.
Marco Capriz, British
---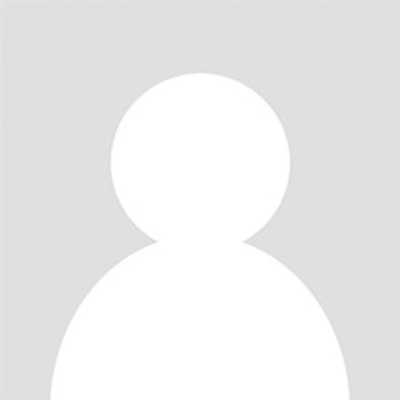 Trip of a lifetime
We have used Khum Subedi Unique Adventure twice now. Totally professional, knowleagable, organised and patient! We have kept in touch for over 20 years and with his guidance have tried to support his work with charitable causes. He is an honourable man and deservedly well respected. I have and always will trust him implicitly.
Karen and Ernie Rumsey, Gloucester, England
---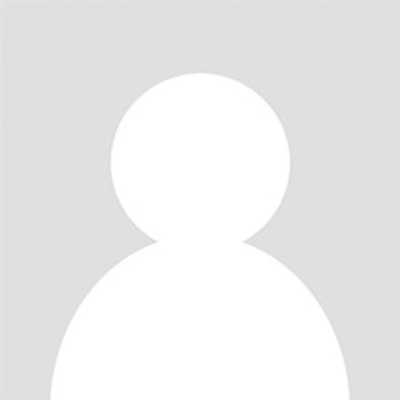 Beautiful Experience
My friend and I spent 15 unforgettable days in Nepal, 13 of which discovering and admiring the beautiful Upper Mustang region. Accompanied by Ghattaraj, a competent, friendly and very helpful guide, we visited the entire region by jeep, with some small treks to better enjoy every possible detail of our visit. Spontaneous and necessary thanks also to our driver Siwa, very careful, prudent and helpful. A beautiful adventure that I will remember for all my life! Thanks again.
Alessandro Giusti, Via Barsuglia 161, Vecchiano (PI), Italy
---
Join the Similar Trip 2023