Overview
Highlights of the Trekking
Beautiful Langtang valley

Breathtaking scenery of Langtang, Dorje Lakpa ranges

Cheese factory

Rhododendron, Oak woodland and Tibetan cultures
After 2015 earthquake numerous places and people lost their lives in Nepal. Such calamity destroyed numerous households and completely washed away villages. Among such victims Langtang region is also one. The Langtang Lirung Glacier Outbreak – 2015 tolled even more damage to this area. Entire village of Langtang Valley was washed out. However, people are so resilient and hardworking. They never bowed down to nature as well. They rose again and the trail now is open for all to trek safely. Unique Adventure International would like to promote this region in order to help these intrepid people to get back into normalcy. Therefore, Langtang Kyanjin Trek is created. This is unique package of trekking which consists of Gosainkunda Lake Trek as well.
Journey is very comfortable until trekkers reach Kyanjin Gompa. Bus drive to Syaprubeshi and walking through Lama Hotel and Langtang Valley Village takes place before reaching Kyanjin. However, there are numerous landslide areas on the trail which might make the journey treacherous sometimes. Langtang Kyanjin Trek doesn't stop at Kyanjin rather trekkers will explore the majestic green lush forests of Ghoda Tabela and trek to Gosainkunda Lake via Chandanbari. Once at Kyanjin trekkers can perform varieties of activities like hiking of Kyanjin Ri or Tsergo Ri and visiting monasteries. On the way to Gosainkunda, if you are lucky then you can have rare sight of Red Panda within woods of bamboo trees. The sight of Gosainkunda is really a paradise. One can get astounded by its origin myth and present beauty. It is believed that lake was formed after Lord Shiva hit his trident on rocks. Any people who take dip in water or drink it will get relieved from pain. Journey finally ends after trekkers trek to Dhunche for the bus drive to Kathmandu.
Book the Langtang Kyanjin Trek with us and explore this land of intrepid people. This will not only become regular walking holiday in Nepal rather it will by your voluntary help to the people of this region. One visit to this place could mean millions to the locals. Lets promote tourism in Langtang and get blessed by almighty himself.
Itinerary Details
Day 01 : Meeting upon arrival at Kathmandu International Airport (1360meter) by our representative, transfer to hotel
After we land at Kathmandu International Airport, you will be greeted by our Nepali representatives who will also explain us about our trek. After the clarification, we are sent to our respective hotels to stay a night in Kathmandu.
Day 02 : Sightseeing in Kathmandu valley, overnight at hotel
After our breakfast, we will go for the sightseeing Tour to Swayambhunath Stupa, where you can see lots of monkeys and a beautiful view of Kathmandu Valley. This matured stupa is also known as Monkey Temple. After that, we will be visiting Bouddhanath Stupa, second biggest Stupa in the world & Pashupatinath Temple, famous Hindu Temple as well.
Day 03 : Drive to Syabru Bensi (trekking starting point) (1460meter), 9hrs drive, overnight at guesthouse
We today travel from Kathmandu to Syabrubesi passing through Trishuli which takes approximately eight hours to arrive at Syabrubesi . On the way you will see picturesque foothills and ridgeline scenery which takes you to Syabru Besi. While passing all along the road at the shore of Trishuli River you hold a glance of Ganesh Himal.
Day 04 : Trek to Lama Hotel (Changdam) 2410meter), 6hrs walks, overnight at guesthouse
We pass through the border on Syabru Besi's prime road today and walk on suspension bridge above the Bhote Koshi, located to the north of the union point with Langtang River. Dense forests with a range of plants like alder, maple, oaks, bamboo and so on comes en-route. Also, you may see yellow-throated martin, langur monkey, wild boar, Himalayan black bear and several other wild animals. Moving further on the trail we will come across a river through a bridge. We constantly ascend all along the track; we then once again cross a steel suspension bridge (2000 m) abovethe Langrang River. The lane now moves to the north shore of the Langtang River with the arresting views of waterfalls. We then, go into Changtang normally known as Lama Hotel.
Day 05 : Trek to Langtang village (3330meter), 5.30hrs walks, overnight at guesthouse
We today, trek from Lama Hotel to reach Langtang Village (3330m.) taking about five hours. Walking for around 2 hours, at first we reach at Ghora Tabela, a small settlement with trekker's lodge, police checkpoint, shops and more. Then, we pass through Tamang settlements where we can see prayer wheels and Tibetan- style prayer flags. Also, we will be enchanted by the eye-catching views of the Langtang range en-route. Then, you will get there at Langtang Village, headquarter of Langtang National Park.
Day 06 : Trek to Kyanjin Gompa (3730meter), 3hrs walks, overnight at guesthouse
Our way today steadily moves further on through rich yak pastures and beautiful long-established villages of Muna to Singdun. We come across a wooden beam bridge and arrive at a wide valley after ascending a moraine. Finally, climbing along the peak passes we arrive at Kyagjin Gompa where you can see a small monastery and a government-operated cheese factory.
Day 07 : A day hike to Kyanjin Ri / Tserko Ri (4600meter / 4984meter) and back to Kyanjin Gompa, 3.30hrs / 8hrs walks, overnight at guesthouse.
Today, we keep ourselves at Kyanjin Gompa after all those hectic days of walking and roam around the very place, acclimatizing ourselves with the altitude and environment. We can have a short hike to Kyanjin Ri or Tserko Ri in the afternoon, visit the monasteries over there and enjoy the scenic view of the Langtang range. We will be back to Kyanjin Gompa for overnight stay.
Day 08 : A day hike to Langisa Kharka (4160meter) and back to Kyanjin Gompa, 8hrs walks, overnight at guesthouse.
Our period of acclimatization extends for one more day as we head on towards another major landmark around Kyanjin Gompa, Langisa Kharka located at an altitude of 4160m. There you will enjoy the perspectives of Langtang Lirung, Naya Kanga, Dorje-Lakpa, Ganesh Himal and some other peaks. You will also visit the Yak cheese factory and taste the local Yak cheese. We will return back to Kyanjin Gompa the same day.
Day 09 : Trek to Lama Hotel (2410meter), 6 hrs walks, overnight at guesthouse.
From Kyagjin, today we will return to Lama Hotel trekking along the same path following the Langtang River to Langtang village and then walk up to Ghora Tabela. After having our lunch, we trek and then vertically move down to Lama Hotel.
Day 10 : Trek to Syabru Village (2210meter), 6 hrs walks, overnight at guesthouse.
Trekking for 5around 6 hours today we will reach at Syabru Village from Lama Hotel. The upper path of the region is more fascinating for the stunning view of peaks and beautiful lush hills. This path is widened all the way through the Sherpa and Tamang settlements. The first- half of our path today slowly moves downward and then swiftly turn downhill to the Syabru Village (1600m.).
Day 11 : Trek to Sing Gompa (Chandanbari) (3250meter), 4hrs walks, overnight at guesthouse.
From Syabru Village today we pass by schools and walking ahead we will ascend to the vertical hill and to Dursagang (2660m). The trail now moves through the forest of oak, hemlock and more to reach to the peak of point at Foprang Danda (3190). Then, we pass all along the government agriculture office and we will reach Sing Gompa which is the main attraction of Chandan Bari.
Day 12 : Trek to Gosainkunda (4380meter), 6.30 hrs walks, overnight at guesthouse.
Today, we leave Sing Gompa and our path climbs gradually up to Chalang pati (3650m). Further to the front from Chalang pati, the things to see are Langtang Lirung, the peaks bordering Tibet and the wonderful forest full of rhododendron and pine which is amazing. The route moves up to a small temple which has a statue of Sakyamuni and moving further down you can see excellent views of Saraswati kunda. After trekking for some time you will also observe superb views of Bhairav Kunda and going up gently you will reach to Gosaikunda.
Day 13 : Trek to Chandanbari (3250meter), 4 hrs walks, overnight at guesthouse.
We commence our descent from Gosainkunda today in the morning. After we pack our tents and baggages, we head on downwards for about 4 hours to reach Chandanbari for the night stay. Along the way, we will pass several monasteries, Yak pastures and enjoy the glimse of the Langtang range.
Day 14 : Trek to Dhunche (2030meter), 4.30 hrs walks, overnight at guesthouse.
The early morning after breakfast, we will continue downwards to stroll back throughout the day until we achieve Dhunche with short break for lunch in between.
Day 15 : Drive back to Kathmandu, 9hrs drive, overnight at hotel.
We drive for about nine hours to reach Kathmandu from Dhunche. We experience marvelous views of terraces, hills, mountains and villages.
Day 16 : Leisure day in Kathmandu, overnight at hotel.
Today, our day is separated to do our own stuffs such as shopping in Kathmandu or if we want, we can even stay in our Hotels and rest for the whole day. Tonight, we will be spending our night at the same hotel.
Day 17 : Transfer to airport, departure towards your destination.
Today, after the breakfast, you are transfered to the Internationa airport for our final departure.
Trip Inclusion
What is included?
Airports pick up and drop off.

Hotel accommodation in Kathmandu with breakfast.

Guided sightseeing tour in Kathmandu inclusive with all entrance fees.

Three meals in a day (Breakfast, Lunch and Dinner) with tea / coffee during the trekking.

Cosy guesthouse accommodation during the trekking.

Langtang National Park, Trekkers' Information Management System (TIMS) fee.

An experienced fluent English speaking guide trained and licenced by Government of Nepal, Ministry of Tourism & Civil Aviation.

Highly experienced trekking porter carrying your gear and luggage.

Guide and porter's food, accommodation, equipment, salary and insurance.

All necessary ground transportation Kathmandu – Syabrubensi, Dhunche – Kathmandu.

All taxes, VAT as per the government rules and regulations.

All organizational requirements.

Farewell dinner in Kathmandu at typical Nepali restaurant.
What is not included?
Meals at Kathmandu (Lunch and Dinner).

Personal nature of expenses.

Bar and beverage bills.

Your travel insurance.

Your international flight.

Nepal visa.

Gratitude (tip) for guide, porter and driver.
FAQs
Recommended Gear Lists:
Good wind/rain jacket
Warm fleece jacket or jersey
Good boots, either light-weight trekking boots or light full leather boots
Good -20 Sleeping bag (which can be rented or buy in Kathmandu)
A comfortable day pack, preferably with a waistband.
Fleece jacket or pullover
Fleece Wind-Stopper jacket (optional)
Waterproof (preferably breathable fabric) shell jacket
Down vest and/or jacket (optional)
Lightweight gloves
Heavyweight gloves or mittens with a waterproof shell outer
Sun hat or scarf
Light balaclava or warm fleece hat
Sunglasses with UV protection
T-shirts
Underwear
Hiking shorts
Lightweight cotton long pants
Light and expedition weight thermal bottom
Fleece or wool pants
Waterproof (preferably breathable fabric) shell pants
Thin, lightweight inner socks
Thick, warm wool hiking socks
Hiking boots with spare laces
Camp shoes (sneakers and/or sandals)
Other necessary equipment:
Headlamp (e.g. Petzl Zoom) with spare bulbs and batteries
Small pad or combination lock-to-lock trek bag
Basic First Aid Kit (We also provide comprehensive first aid medical kit and Oxymeter)
Large plastic bags - for keeping items dry inside trek bag
Day pack (approximately 2500 to 3000 cubic inches)
Water bottles (2 bottles recommended)
Toiletries
Small wash towel
Note
We would like you to know that although we try to follow the program given above, at times local trails or weather conditions may compel us to make slight changes if necessary. The itinerary may also vary slightly subject to our trekkers' acclimatization rates. This odyssey goes into untamed territory above the timberline, so we seek to request maximum flexibility if and when required for the safety of your trip and your life. Thank you so much for your understanding. We value your precious life.
Quick Fact of the Trip
Trip Duration : 17 days
Best Season : Spring & Autumn
Country : Nepal
Min Altitude : 1467 meter
Max Altitude : 4984 meter
Trip starts : Kathmandu
Trip ends : Kathmandu
Group size : Min - 1
---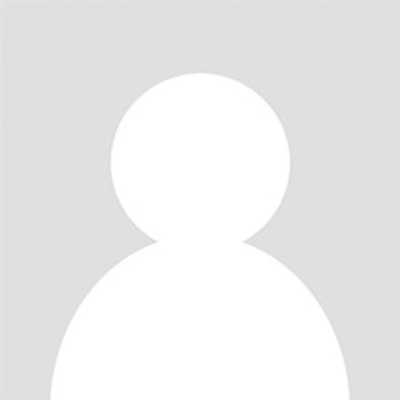 Trek to Langtang
Everything is fine here with me. With regards to the Langtang trek. In general, my personal feedback on the trip is that I really really like the Langtang trip because it gave me more satisfaction and sense of achievement than my first trip as I was doing it alone (including the guide and porter). Both the guide and porter are very cooperative and they are really nice people. Though that was my second trip to Nepal, I wont rule out the fact that I may come back again. So until then, best wishes to you!I will recommend you & your company to my friends.
Foon Siew, Singapore
---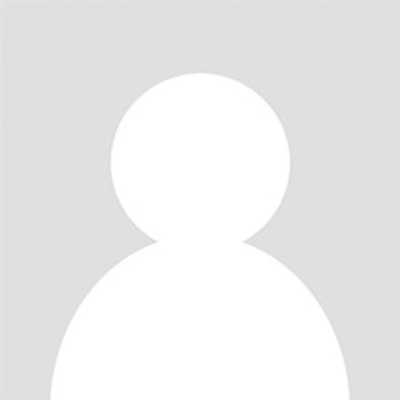 ---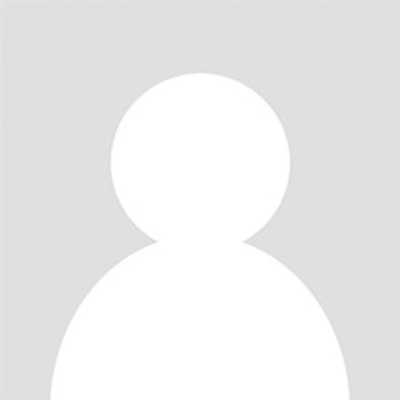 Best time ever
I had a lot of fun on this trek. We had a seven days trek to Langtang from Kathmandu. My guide Lakpa Sherpa was super awesome. He was motivating, fun, and the perfect companion for the given situation. I liked the spontaneous responses from Mr.Khum Subedi too. I am more than happy with the service provided on this trip. They organized the whole trek in a way that allowed me to both acclimatize progressively and enjoy the Langtang valley beauty. I had a blast and had the time of my life. Thank you so much, Unique Adventure, Khum dai, and Lakpa dai, for making this trip possible :).
Aabristi Khadka
---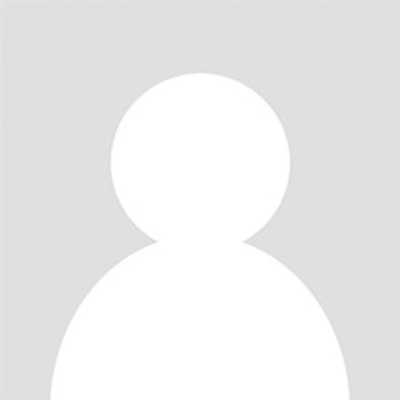 Positive experience
We had a great trek. The guide and porters were friendly, professional and flexible. Unique adventures organised it well, jeeps were on time, equipment was in good condition. A very positive experience.
Andy Saunders
---
Join the Similar Trip 2023