Overview
Rara Lake Trek Highlights:
Exploring tranquil Rara Lake - Biggest Lake in Nepal
Stunning Himalayan panorama
Exploring typical village people and their way of life.
Rara Lake Trek is probably the mystical adventure towards the paradise in earth. Usually fairyland is always in the tales and imagination. However, once you are in Rara Lake territory you will realize that really fairyland exists in earth. Yes, the region is stupendous and mixture of alluring natural wonders. It is the largest lake of Nepal. Unique Adventure International has diversified trekking and tour packages for guests to choose. Most of the packages are centered on Annapurna, Everest, Langtang and Manaslu region of Nepal. However, our travel planners have accommodated almost every region of Nepal.
Rara Lake Trek is an amazing journey worth every penny spent for it. Blue turquoise lake surrounded by green lush forests hills and white snowcapped mountains on backdrop. Famous poets and literary personnel of Nepal have written poems, songs and stories on the basis of Rara. It is the Mid Western region of Nepal and has numerous places waiting to be explored. The trail can be tranquil and less crowded prompting for virgin holiday adventure in Nepal. After the construction of off roads trekkers don't need to walk more days. Flight from Kathmandu to Nepalgunj and further flight to Jumla takes place. From this place onwards trekkers walk uphill and downhill along the various multiethnic villages. Trip passes through places like Cherechaur, Chalachaur and Sinja Valley in order to reach Rara Lake. These places offer peculiar experience of rural Nepal and its cultural wonders. The lake is situated inside Rara National Park and has wildlife too. Animals like ghoral, deer, Himalayan goat, black deer, monkey and varieties of birds are found. The place is truly photographer's heaven to capture amazing natural landscape images. Since the place is less visited, trekkers will be blessed by the virgin enchanting natural splendors. Rara Lake Trek takes return trip to Jumla via village of Pina for the flight back to Kathmandu by Nepalgunj route.
Relish Nepal's largest and the most beautiful lake during Rara Lake Trek. Our travel planners recently visited the lake and have created updated itinerary for this trip in Nepal. This is probably the most alluring off the beaten trekking route of Nepal. Experience the fairyland in Nepal with the most talented and experienced crew members of Unique Adventure International.
Itinerary Details
Day 01 : Arrival at kathmandu valley, overnight at hotel
Day 02 : Fly from Kathmandu to Nepalganj, overnight at hotel
Day 03 : Fly to Jumla (2370 meter), overnight at guesthouse
Day 04 : Trek to Daanphe Lagna (3500 meter), overnight at guesthouse
Day 05 : Trek to Chautha (2770 meter), overnight at guesthouse
Day 06 : Trek to Dhotu (2380 meter), overnight at guesthouse
Day 07 : Trek Rara Lake (3210 meter), overnight at guesthouse
Day 08 : Explore Surrounding Lake Rara, overnight at guesthouse
Day 09 : Trek to Gorusingha (3190 meter) after crossing Murma Top, overnight at guesthouse
Day 10 : Trek to Sinja (2440 meter), overnight at guesthouse
Day 11 : Trek to Jaljala Chaur (3270 meter), overnight at guesthouse
Day 12 : Trek to Jumla (2370 meter), overnight at guesthouse
Day 13 : Fly to Nepalganj and connect flight to Kathmandu, overnight at hotel
Day 14 : Leisure day in Kathmandu, overnight at hotel
Day 15 : Transfer to airport, departure
Trip Inclusion
What is included?
Airport transfers.
Hotel accommodation in Kathmandu and Nepalganjwith breakfast as per the programme.
Three meals a day (Breakfast, Lunch, Dinner) with hot beverage and snacks whilst on trekking.
Guesthouse accommodation whilst on trekking.
Rara National Park permit fees.
An experienced fluent English speaking guide, trained and licenced by Government of Nepal, Ministry of Tourism & Civil Aviation.
Highly experienced trekking porter(s).
Flight Kathmandu - Nepalganj - Jumla - Nepalganj - Kathmandu.
Staff food, accommodation, clothing, salary & insurance.
All necessary ground transportation.
All governmental procedure.
Farewell dinner in Kathmandu at typical Nepali restaurant.
What is not included?
Meals at Kathmandu and Nepalganj.
Personal nature expenses.
Bar and beverage bills.
Your Travel Insurance, Rescue & Evacuation (medical insurance & helicopter rescue)
Gratitude (tip) for staff.
Visa Fee.
Trekking Equipment list
Travel and personal expenses
Info
Recommended Gear Lists:
Good wind/rain jacket
Warm fleece jacket or jersey
Good boots, either light-weight trekking boots or light full leather boots
Good -20 Sleeping bag (which can be rented or buy in Kathmandu)
A comfortable day pack, preferably with a waistband.
Fleece jacket or pullover
Fleece Wind-Stopper jacket (optional)
Waterproof (preferably breathable fabric) shell jacket
Down vest and/or jacket (optional)
Lightweight gloves
Heavyweight gloves or mittens with a waterproof shell outer
Sun hat or scarf
Light balaclava or warm fleece hat
Sunglasses with UV protection
T-shirts
Underwear
Hiking shorts
Lightweight cotton long pants
Light and expedition weight thermal bottom
Fleece or wool pants
Waterproof (preferably breathable fabric) shell pants
Thin, lightweight inner socks
Thick, warm wool hiking socks
Hiking boots with spare laces
Camp shoes (sneakers and/or sandals)
Other necessary equipment:
Headlamp (e.g. Petzl Zoom) with spare bulbs and batteries
Small pad or combination lock-to-lock trek bag
Basic First Aid Kit (We also provide comprehensive first aid medical kit and Oxymeter)
Large plastic bags - for keeping items dry inside trek bag
Day pack (approximately 2500 to 3000 cubic inches)
Water bottles (2 bottles recommended)
Toiletries
Small wash towel
Note
All conditions stated in the itinerary are for the visitors who prefer full package programme. At the same time, we also serve you based on your choice. The selection of itineraries and the staff depends on your choice and financial procurement. We have options for any partial visit as per your requirement regarding your interest and financial condition.
Quick Fact of the Trip
Trip Duration : 15 days
Best Season : Spring & Autumn
Country : Nepal
Min Altitude : 2344 meter
Max Altitude : 3210 meter
Trip starts : Kathmandu
Trip ends : Kathmandu
Group size : Min – 1
---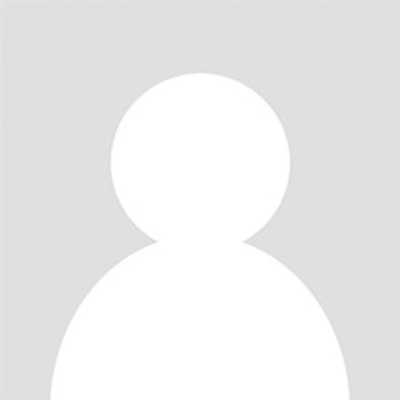 Trek to Rara Lake
I would like to thank you Mr. Khum Subedi & the team of Unique Adventure International P. Ltd. travel team for a great adventure trekking RARA TAL. I hope I will get a chance to come back to your beautiful country and maybe this time go for a trek in the Mustang region.I do not forget to strong recomendation to go with Unique adventure International treks(www.uniquetreks.com) for more information.

Please sent my regards to my trekking guide Mr.Ram & all trekking crews as well!


Michael , England
---
Join the Similar Trip 2020