Overview
Highlights of Annapurna Luxury Trek:
Beautiful Ghandruk, Landruk, Majgaon and Dhampus Village inhabited by Gurkha's soldiers Gurung ethnic group
Breathtaking Annapurna Himalayan Ranges including beautiful Machhapuchhre, Annapurna South, Hiunchuli, Annapurna III, Gangapurna, Annapurna II, Annapurna IV, Lamjung Himal
Natural and Cultural Diversities
Temples and Historical Palaces of Kathmandu
Lakes and waterfalls in Pokhara
Do you have desire to explore rural Nepal and gaze at the most famous mountains of Nepal but can't do any adventurous stuffs?!! If yes, Unique Adventure International is ready to help you. Come and explore this majestic Himalayan nation without enduring much physical pain. Travel with class and create a sumptuous holiday in Annapurna region of Nepal. Our travel planners researched with many people across the globe via internet and face to face interview. Upon such research we found that majority of people want organized and hassle free arrangement of logistics, accommodation and transportation. To meet such travel requests of travelers in Nepal we created Annapurna Luxury Trek.
Luxury word is not suitable for trekking. However, our relentless effort paved way for luxurious walking route having glorious mountains to gaze at. Trekkers will traverse through model village of Magar, Gurung and Chhetris villages. Green lush forests, terraced farmlands, streams, mountains multiethnic villages and Lake City Pokhara are the major highlights of Annapurna Luxury Trek. While trekkers traverse with the guidance of highly experienced trekking guides the facilities that travelers will use will be of high standard. In city areas five or related star category hotels will be used while in rural areas the most standard available hotels. The mere purpose of this luxury walking holiday in Nepal is to offer magnificent splendors of Mother Nature available in Nepal at the most regal way of service and hospitality. Highly sophisticated team members and upscale logistics support could make your dream of witnessing mountains and hills as far as Annapurna, Dhaulagiri, Himchuli, Neelgiri, Machhapuchhre and others reality.
Trekking generally refers to daunting walking of detours and much more adventurous than usual hiking. However, after years of research and our experiences with people of different age group, social background, economic background and geographic background we have formulated alluring itinerary for Annapurna Luxury Trek. Come and create regal holiday of walking in Annapurna region of Nepal with us.
Itinerary Details
Day 01: Arrival at Kathmandu, transfer to Hotel Dwarika's or similar
You will be picked at the airport by our representative and take you to the hotel. Rest of time leisure.
Day 02: Sightseeing tour in Kathmandu valley, overnight at Hotel Dwarika's or similar
Today, you will visit the cultural and historical sites in Kathmandu valley including Swoyambhunath, which is said to be over 2,000 years old and one of the world's most fabulous Buddhists Stupas; Kathmandu Durbar Square; the temple of Kumari - the residence of living goddess with its wooden carved window and balconies; Kasthamandap--a pagoda temple believed to have been built from the timbers of a single tree by King Laxmi Narsingh Malla; Patan City is known as the 'Town with a Thousands Roofs'. You will visit the Durbar Square, the Royal Baths, and Hiranyabarna Mahavihara Temple. Noted for its craftsman and metal workers, Patan is known as the city of artists.
Day 03: Fly to Pokhara, overnight at Mountain Glory Forest Resort & Spa or similar
Breakfast at the hotel and head to Pokhara by flight. After reaching you will taken to hotel and have a leisure afternoon. You can visit around the lakeside or go for boating at Fewa Lake.
Day 04: Drive to Lumle and start trek to Birethati, overnight at Sanctuary Lodge
Today, we will drive from Pokhara to Lumle taking an hour. On the way we will walk down to Modi River for about 3 hours.
Day 05: Trek to Ghandruk, overnight at Himalaya Lodge
On this day, we will leave Birethati to arrive at Ghandruk. We will have a walk passing all the way through the rhododendrons forest. We will today have a short walk for just 4 hours to reach Ghandruk. Ghandruk is a pleasant Gurung village. After having our lunch, we will go around museum, monastery, and then to ACAP head office in Ghandruk.
Day 06: Day walk around Ghandruk and explore surrounding, overnight at Himalaya Lodge
We will have a day stay in Ghandruk. We will explore Ghandruk, a beautiful community with Gurung community. We can observe the Gurung museum in Ghandruk. Also, Ghandruk offers a superb view of Annapurna south, Annapurna -III, Gangapurna, Hiunchuli, Machhapuchhre and more. Ghandruk will further tempt you with affluent Gurung way of life and tradition.
Day 07: Trek to Landruk Village, overnight at La Bee Lodge.
After having breakfast at lodge with the glorious views, we leave Ghandruk and follow the steep descend trail to the bank of Modi River, where small town Kyumi is situated. Here in Kyumi, you'll be at the base of the cliffs where the famed honey hunters of Nepal climb on ropes to collect the honey. You'll then cross a strong suspension bridge and start ascending. Walking about 4 hours today you will reach to the Landruk Village where you are able to see Annapurna South, Hiunchuli, Machhapuchhre peaks. After having lunch at the lodge you will be exploring around the village.
Day 08: Trek to Majhgaun, overnight at Gurung Lodge
After breakfast, you will trek to Majhgaun. The trek today contours the side of the hill, with small ups and downs, passing through villages and farmland. Walking about 4 hours you'll reach the village. As in other days you will explore the surrounding villages after lunch.
Day 09: Trek to Dhampus, overnight at Basanta Lodge
Today, you will be trekking through the unspoiled village. The walk takes you through sub-tropical forests where you can explore tree orchids, rhododendrons and magnolias and reach the village of Pothana where Tibetan sells their souvenirs. Walking about 4 hours you will arrive Dhampus village. There are sweeping views of the entire Annapurna Range can be seen from this village.
Day 10: Trek to Phedi and drive to Pokhara, visit lakeside in the afternoon and boating in Lake Fewa, overnight at Mountain Glory Resort & Spa or similar
Today, we will depart from Dhampus and trek ahead to reach Phedi. And then, we will drive to Pokhara in the afternoon. In Pokhara, we can go for boating in Fewa Lake. Or go around Begnas Tal which will completely captivate you.
Day 11: Fly back to Kathmandu, overnight at Hotel Dwarika's or similar
Today, we will have scenic flight back to Kathmandu. You can have view amazing Annapurna, Manaslu, Ganesh Himal and Langtang Himalayan ranges during the 25 minutes flight.
Day 12: Transfer to airport, departure back home.
Trip Inclusion
What is included?
Airport transfers (airport/hotel/airport, domestic and international both).
Deluxe Accommodation in Kathmandu at Hotel Dwarika's or similar with breakfast as per the programme.
Deluxe Accommodation in Pokhara at Mountain Glory Forest Resort & Spa or similar with breakfast as per the programme.
Deluxe Accommodation in Birenthanti at Sanctuary Lodge on MAP as per the programme
Deluxe Accommodation in Ghandrung at Himalayan Lodge on MAP as per the programme.
Deluxe Accommodation in Landruk at La Bee Lodge on MAP as per the programme.
Deluxe Accommodation in Majgaun at Gurung Lodge on MAP as per the programme.
Deluxe Accommodation in Dhampus at Basanta Lodge on MAP as per the programme.
Kathmandu – Pokhara - Kathmandu Flight.
Guided trip tour to the mentioned destinations inclusive with all entrance permit fees.
Annapurna Conservation Area entrance permit fees.
TIMS permit fees.
Well Experienced knowledgeable tour guide licensed by Nepal Academy of Tourism and Hotel Management (NATHM) and recognized by Government of Nepal.
Required staffs for trekking such as assistance guide, porters.
Guide and staffs daily wages, accommodation, transportation and food.
All ground transportation by private AC vehicles.
All necessary organizational requirements, applicable taxes and TSC taxes as per the government rules and regulations.
What is not included?
Lunch and dinner in Kathmandu and Pokhara.
Your Travel Insurance, Rescue & Evacuation (medical insurance & helicopter rescue) » View More
Gratitude (tip) for staff.
Visa Fee.
Trekking Equipment list
Travel and personal expenses
FAQs
Recommended Gear Lists:
Good wind/rain jacket
Warm fleece jacket or jersey
Good boots, either light-weight trekking boots or light full leather boots
Good -20 Sleeping bag (which can be rented or buy in Kathmandu)
A comfortable day pack, preferably with a waistband.
Fleece jacket or pullover
Fleece Wind-Stopper jacket (optional)
Waterproof (preferably breathable fabric) shell jacket
Down vest and/or jacket (optional)
Lightweight gloves
Heavyweight gloves or mittens with a waterproof shell outer
Sun hat or scarf
Light balaclava or warm fleece hat
Sunglasses with UV protection
T-shirts
Underwear
Hiking shorts
Lightweight cotton long pants
Light and expedition weight thermal bottom
Fleece or wool pants
Waterproof (preferably breathable fabric) shell pants
Thin, lightweight inner socks
Thick, warm wool hiking socks
Hiking boots with spare laces
Camp shoes (sneakers and/or sandals)
Other necessary equipment:
Headlamp (e.g. Petzl Zoom) with spare bulbs and batteries
Small pad or combination lock-to-lock trek bag
Basic First Aid Kit (We also provide comprehensive first aid medical kit and Oxymeter)
Large plastic bags - for keeping items dry inside trek bag
Day pack (approximately 2500 to 3000 cubic inches)
Water bottles (2 bottles recommended)
Toiletries
Small wash towel
Note
The conditions stated in the itinerary are for the visitors who prefer full package programme. At the same time, we also serve you based on your choice. The selection of itineraries and the staff depends on your choice and financial procurement. We have options for any partial visit as per your requirement and financial condition.
Note
We would like you to know that although we try to follow the program given above, at times local trails or weather conditions may compel us to make slight changes if necessary. The itinerary may also vary slightly subject to our trekkers' acclimatization rates. This odyssey goes into untamed territory above the timberline, so we seek to request maximum flexibility if and when required for the safety of your trip and your life. Thank you so much for your understanding. We value your precious life.
Quick Fact of the Trip
Trip Duration : 12 days
Best Season : Spring & Autumn
Country : Nepal
Min Altitude : 920 meter
Max Altitude : 2012 meter
Trip starts : Pokhara
Trip ends : Pokhara
Group size : Min - 1
Your Travel guide
Trip by Locals connects travelers with local Travel Guide here you'll find all the essential information you need to plan the perfect trip.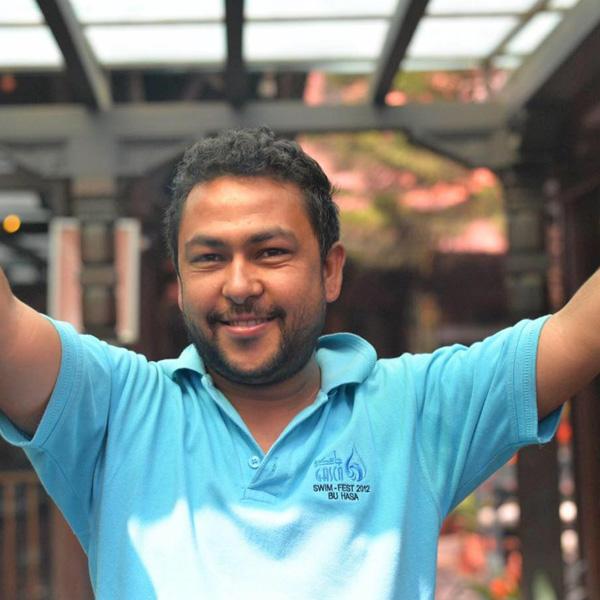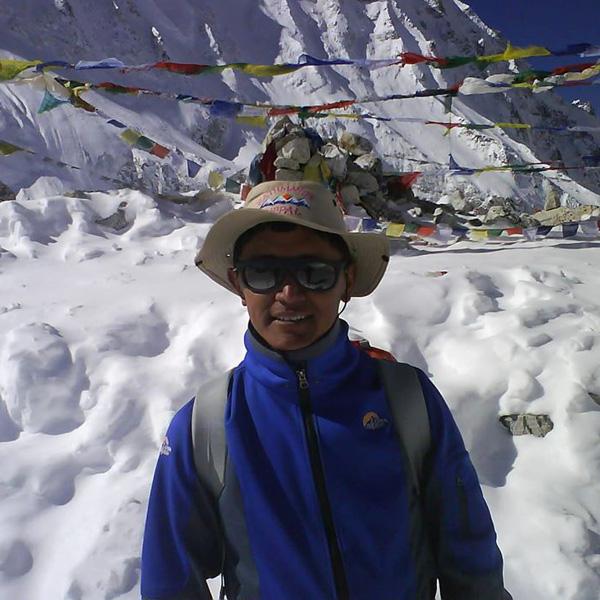 Join the Similar Trip 2023