Annapurna Base Camp Trek (Sanctuary)
Overview
Highlights of Annapurna Base Camp Trek:
Massive Annapurna and Dhaulagiri Himalayan panorama
Different ethnic community with majority of Gurung, Magar (Poon) people.
Mt. Annapurna is world's 10th tallest mountain and is regarded as goddess of harvest by locals. According to Hindu mythology goddess Annapurna blesses farmers with quality productivity and harvest. Scientifically lots of rivers and streams originated from Mt. Annapurna consist of numerous minerals which are considered as boon for good farming. Therefore, the journey reaching to the base camp of such significant mountain really worth every penny spent for it. Annapurna Base Camp Trek is walking holiday comprising of mythical facts and adventure wilderness. Unique Adventure International proposes various routes for ABC Trek. Our travel planners really worked their socks up in creating vivacious trekking trip.
Journey encompasses gorgeous Poon Hill Sunrise moments to exploration of multiethnic community (Magar, Brahmin, Tibetan, Chhetris & Gurung) and two base camp (Annapurna Base Camp and Machhapuchhre Base Camp). Natural hot water springs is the bonus activity during Annapurna Base Camp Trekking. Diversified flora and fauna as well as plethora of water resources make this adventure holiday in Nepal the complete package of nature and culture. Trip starts after trekkers are taken to Nayapool from Pokhara on private vehicle. Trekking along the green lush forests of rhododendron, pines and bamboo trekkers reach Ghorepani. This place is alluringly placed so that trekkers can gaze the spectacular vista of hilly and Himalayan landscape. Early morning hiking of Poon Hill endow effervescent scenery of sun rays kissing lofty mountain peaks like Annapurna, Dhaulagiri, Himchuli, Neelgiri, Machhapuchhre and others. Journey further extends to Tadapani, Dovan and Machhapuchhre before reaching the final destination the Annapurna Base Camp. The place is surrounded by hills and mountains which eventually paved way for it to be called as Annapurna Sanctuary. Once you have gathered memories of base camp journey return back to Pokhara via Jhinu route. Natural hot water springs bath and evening full of local delicacies, folk music & drinks really make return trip a momentous one.
Book the Annapurna Base Camp Trek also known as Annapurna Sanctuary Trek with us. Unique Adventure International ensures great deal of services and high level hospitality. Competitively priced and expertly designed itinerary would make your trip hassle free and vivacious.
Itinerary Details
Day 01: Meeting upon arrival at Kathmandu International airport, transfer to hotel.
After you land in Kathmandu, you will be welcomed by our airport representative at the Tribhuvan International Airport and afterward you will be transferred to the respective hotel. You will in brief know about your tour and check in to the Hotel. Overnight at hotel in Kathmandu
Day 02: Sightseeing at Kathmandu valley, overnight at hotel
Today you go around Kathmandu valley and see Durbar Squares at Kathmandu, Bhaktapur and Patan. Visit to Boudhanath will be unforgettable experience since it is one of the biggest stupas in Nepal. And, Swayambhunath located top on the mount in the city known as the Monkey Temple will also captivate you. Also, you will visit Pashupatinath, at the bank of Bagmati River which is one of the Hindus sacred places. Stay overnight at hotel in Kathmandu.
Day 03: Drive to Pokhara
After breakfast, we leave Kathmandu and drive for 7 hours we travel to Pokhara by tourist bus, or car depending upon the number in your group. You will be walking through exciting panorama of river and landscape. On the other hand, you might take a flight to Pokhara from Kathmandu which takes half an hour. Then, you will get into the hotel and you relax in the afternoon on your own. You can visit around lakeside region or you can go for boating at Fewa Lake. Overnight at hotel.
Day 04: Drive to Naya Pool and start trek to Ulleri (2073meters), overnight at guest house
After having our breakfast, with an hour drive from Pokhara, we arrive at Nayapul (50km.) and after that start our trek to get to Birethati, a prosperous town close by the Modi River. We keep on moving to Hille, and then walk further on to a big Magar Village called Ulleri (2073m.). After Ulleri, the track will cross a stream and ascend. On this day, we trek for around3 to 4 hours. Overnight at guest house.
Day 05: Trek to Ghorepani (2856 meters), overnight at guest house
Today, we move ahead from Ulleri to reach Ghorepani, one of the famous spots of Annapurna region located at an elevation of 2856 meters. Our trek smoothly moves up to Banthanti (2250m.) going across oak and rhododendron forest. We after that go on trekking towards Ghorepani all the way through Nangeythanti (2460m.). Today we walk just about 5hours. Tonight at guest house in Ghorepani.
Day 06: Trek to Tadapani (2625 meters), overnight at guest house
Today, early in the morning we march to Poonhill (3195m.). Here, you can enjoy the scenic mountain views and arresting sunrise view. Subsequently, after an hour, we descend to Poonhill and have then constantly trek to Tadapani taking around 6 hours. Tadapani exactly refer to 'Far water' which means water is provided in this village from far away. The track ascends all along ridges and all the way through pine and rhododendron woods to Deurali. We move down to reach Banthanti, walk further on the twisting way to Tadapani. Overnight at trekkers lodge.
Day 07: Trek to Chhomrong (2020 meters), overnight at guesthouse
Leaving Tadapani, our trail descend to Kimrong river through the jungle of rhododendron. We then hike to Chhomrong going across the Gurjung village. Chhomrong will bestow you close scenery of Mt. Annapurna south, Himchuli and Fishtail (Machhapuchhre). Tonight at Chhomrung.
Day 08: Trek to Dovan, overnight at guest house
Today, we set off from Chhomrong and descend to Chhomrong stream and then make our way up to Dovan. On the way we will be passing through amazing rhododendron woods. Overnight at guest house in Dovan.
Day 09: Trek to Deurali (3200 meters), overnight at guest house
Today, we climb to Deurali through the rhododendron and bamboo forest. The place located on the ridge of Hinko Cave and it is the trail most stretch subject to avalanche.
Day 10: Trek to Annapurna base camp (4131 meters), overnight at guest house
We begin trekking up to Machhapuchhre base camp (3900m.) and then proceed to Annapurna base camp. The area is encircled by the peaks and is recognized as Annapurna Sanctuary. This set gives you an impressive view of huge peaks including Annapurna I, Barah Shikhar, Annapurna South and many other giant peaks.
Day 11: Trek back to Sinuwa, overnight at guest house
We today, move ahead from Annapurna Base Camp and trek back to Sinuwa with the view of Annapurna south and the gigantic Himalayan peaks. Overnight in Sinuwa.
Day 12: Trek to Jhinu hill, overnight at guest house
Moving ahead from Jhinu Hill, we reach at Jhinu hill today. Here, we will take bath at natural warm water spring. Overnight at guest house.
Day 13: Trek to Tolka (1700 meters), overnight at guest house
Today, we set off from Jhinu hill and take a path which leads to another attractive village of this area, known as Tolka passing through Landruk. Now, too you are accompanied by majestic views of Himchuli Mt. Annapurna South. Overnight in Tolka.
Day 14: Trek to Dhampus (1500 meters), overnight at guest house
We move ahead from Tolka. Our day begins ascending through the jungle until Deurali. Deurali offers nice views of Pokhara valley to the south and to the north, the Annapurna range. We then descend to Dhampus, one more pleasant Gurung village.
Day 15: Trek to Phedi and drive back to Pokhara, overnight at hotel
Eventually, it is our last day of trekking. We, today move down to Phedi and then return driving back to Pokhara.
Day 16: Exploring Pokhara valley, overnight at hotel
Today, we will go around most of the famous spots of Pokhara which includes Devid's fall (Patale Chango), World Peace Stupa, Bindabashini temple, Begnash Lake, boating at Lake Phewa and many more. Tonight at guest house in Pokhara.
Day 17: Drive back to Kathmandu, overnight at hotel
Passing all the way through the striking countryside early in the morning and travelling for 7 hours we return back to Kathmandu. On arrival at Kathmandu you will be transferred to the hotel and rest of the day rest or explore the surrounding areas and overnight at hotel.
Day 18: Free day in Kathmandu, overnight at hotel.
We can go around Kathmandu valley, if some important places have been missed according to your choice. You can also go for shopping or have a day rest to depart from the country.
Day 19: Transfer to airport, departure on your own destination
Today, our airport representative will drop you to the airport and then you will depart from Nepal.
Trip Inclusion
What is included?
Airport pick up and drop off, upon arrival and deparutre.

Pre trek meeting.

Guided sightseeing tour in Kathmandu and Pokhara inclusive with entrance permit fees as per the programme.

Hotel accommodation in Kathmandu with breakfast as per the programme.

Hotel accommodation in Pokhara with breakfast as per the programme.

Ground transportation: Kathmandu - Pokhara - Kathmandu and Pokhara - Trekking - Pokhara per the programme.

Guesthosue accommodatin during the trekking period.

Food during the trek (breakfast, lunch and dinner with tea/coffee and seasonal fresh fruits).

Annapurna Conservation Area permit fee.

1 professional, licensed and English speaking mountain trekking guide.

Well experienced English speaking assistance guide if the group size exceeds 5+ persons.

Well experienced well equipped trekking porter.

First aid medical kit, Oxymeter to check pulse, heart rate and oxygen satuaration at higher altitude.

Unique Adventure sleeping bag, down jacket, duffel bag and area trekking map.

All applicable taxes as per the government rules and regulations.

All organisational requirements.
What is not included?
Nepal visa (USD 25 for 15 days and USD 40 for 30 days).
Your international flight to and from Nepal.
Travel insurance (for helicopter evacuation if needed whilst on trekking).
Personal expenses such as laundry, telephone, internet/e-mail, etc.
Bar and beverage bills.
Tip for guide, porter and drivers.
Info
Recommended Gear Lists:
Good wind/rain jacket
Warm fleece jacket or jersey
Good boots, either light-weight trekking boots or light full leather boots
Good -20 Sleeping bag (which can be rented or buy in Kathmandu)
A comfortable day pack, preferably with a waistband.
Fleece jacket or pullover
Fleece Wind-Stopper jacket (optional)
Waterproof (preferably breathable fabric) shell jacket
Down vest and/or jacket (optional)
Lightweight gloves
Heavyweight gloves or mittens with a waterproof shell outer
Sun hat or scarf
Light balaclava or warm fleece hat
Sunglasses with UV protection
T-shirts
Underwear
Hiking shorts
Lightweight cotton long pants
Light and expedition weight thermal bottom
Fleece or wool pants
Waterproof (preferably breathable fabric) shell pants
Thin, lightweight inner socks
Thick, warm wool hiking socks
Hiking boots with spare laces
Camp shoes (sneakers and/or sandals)
Other necessary equipment:
Headlamp (e.g. Petzl Zoom) with spare bulbs and batteries
Small pad or combination lock-to-lock trek bag
Basic First Aid Kit (We also provide comprehensive first aid medical kit and Oxymeter)
Large plastic bags - for keeping items dry inside trek bag
Day pack (approximately 2500 to 3000 cubic inches)
Water bottles (2 bottles recommended)
Toiletries
Small wash towel
Note:
Whatever conditions the stated itinerary follow, are for the visitors who prefer full package programme. At the same time, we also serve you based on your choice. The selection of itineraries and the staff depends on your choice and financial procurement. We have options for any partial visit as per your requirement regarding your interest and financial condition.
Note
All conditions stated in the itinerary are for the visitors who prefer full package programme. At the same time, we also serve you based on your choice. The selection of itineraries and the staff depends on your choice and financial procurement. We have options for any partial visit as per your requirement regarding your interest and financial condition.
Quick Fact of the Trip
Trip Duration : 19 days
Best Season : Spring & Autumn
Country : Nepal
Min Altitude : 920 meter
Max Altitude : 4131 meter
Trip starts : Kathmandu
Trip ends : Kathmandu
Group size : Min - 1
Your Travel guide
Trip by Locals connects travelers with local Travel Guide here you'll find all the essential information you need to plan the perfect trip.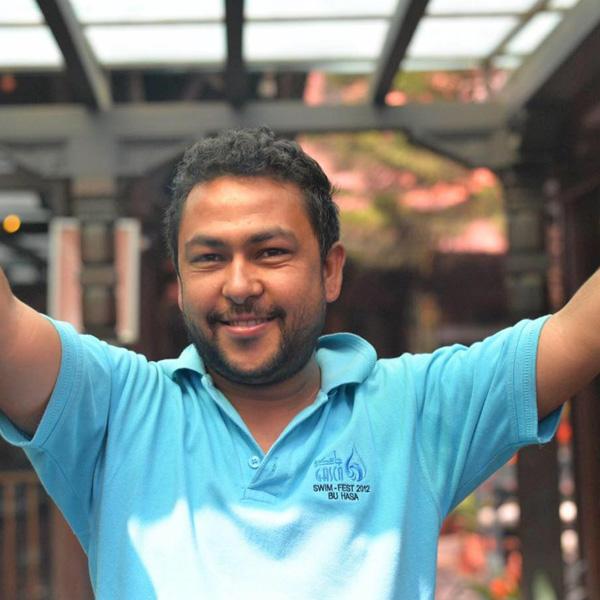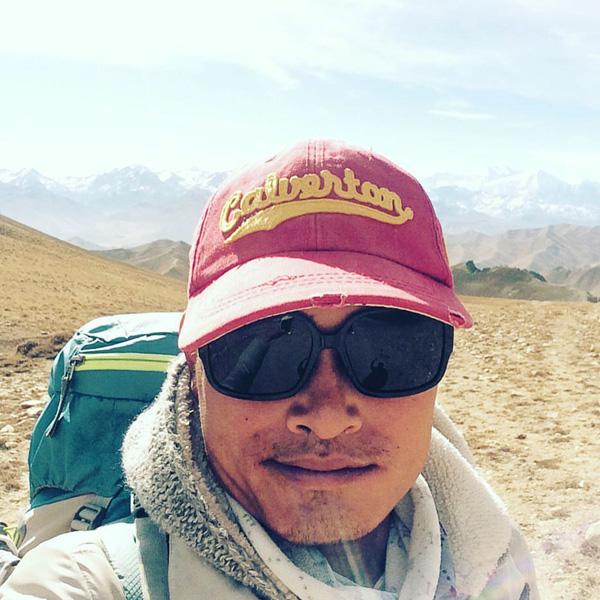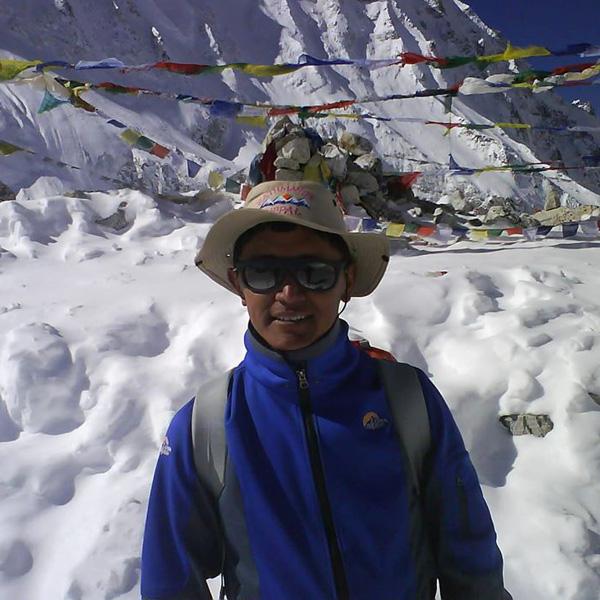 Join the Similar Trip 2020