Overview
Highlights of the Trekking
Gorgeous terrace fields, panoramic scenery of the large numbers of snow-topped peaks including Mt. Everest, Mt. Lhotse, Mt. Amadablam, Mt. Pumori.
Old monasteries and different community with majority of Bramhin, Chhetri, Rai and Sherpa people.
The word Everest has been used excessively by lots of people to refer the arduous task. However, Unique Adventure International has meticulously designed the travel package for those wishing to savor experience of Mount Everest region in sophisticated way. Everest Comfort Trek is designed to provide luxury logistics and best available services to its valued clients. We believe that everyone should get chance to at least fulfill their dream of seeing Mt. Everest. Reaching at its base camp can be physically challenging but we make it possible with our expertly knitted itinerary. Brace yourselves for journey to gaze at Everest, Lhotse, Nuptse, Amadablam and over 25 different mountains closely.
Everest Comfort Trek, as its name suggests, is designed for luxury trekking holiday in Nepal at Khumbu region. Trekkers will be staying in upscale accommodation mainly of Yeti Mountain Home hotel chain. Trekkers follow same as trekkers embarked on the journey of Everest Base Camp until Namche Bazaar. During much needed acclimatization trekkers will visit authentic village of Sherpa people Khumjung or Khunde. Namche Bazaar is the major marketplace of Khumbu but these two villages are the largest settlement of Sherpa people in the region. En-route trekkers get enticing sight of Mt. Everest, Amadablam, Tabuche, and Lhotse, Nuptse, Thamserku, Kwangde and many more in panoramic perspective. Trekkers will enjoy the hospitality of Yeti Mountain Home resort which is the chain of hotel operated by offspring of Nepal's first female Everest climber Pasang Lhamu Sherpa. Trekkers then take Everest Three Pass Trek route towards Thame. Journey further descends beside Kwangde on the opposite side of Namche Bazaar. Green lush forests, Dudhkoshi River and numerous streams will definitely make this trip a nature's walk. Trekkers will take a round on either side of Dudhkoshi River before heading to Lukla via Phakding.
Everest Comfort Trek has it all. Walking, mountain vistas, woods, villages and Sherpa people even if the walking is gentle and easy as compared to regular Everest Trekking in Nepal. Book the Everest Comfort Trek and experience mountains amidst impeccable hospitality of Sherpa run upscale establishment. Physical barriers will not stop you from being at an abode of world's tallest mountain Mt. Everest.
Itinerary Details
Day 01 : Arrival at Kathmandu, overnight at hotel
After you arrive at Tribhuvan International Airport, our airport representative will welcome you and you will be shifted to the hotel. Rest of the day you can roam around or relax. In the evening, a welcome dinner will be organized in the hotel.
Day 02 : Flight to Tenzing Hillary airstrip, Lukla and trek to Phakding, overnight at hotel
Today, taking pictorial flight to Lukla (2827m.) airstrip we move from Kathmandu. We, start our climb moving down to the Dudh Koshi River and move on the usual route to Namche Bazaar, to be found just above Chaunrikharka (2713m.). The lane is simple and subsequent to the way of small settlement of Ghat (2550m.) we have a little walk to Phakding.
Day 03 : Trek to Namche Bazaar (Capital of Khumbu region), overnight at hotel
From Phakding, today, we walk following the Dudh Koshi River and move further to a minor way up to Jorsale. Now, the tracks villages are combined with excellent forest of enormous rhododendron, firs, and magnolia trees. Next, we pace to Namche crossing not many bridges and go up a few hundred meters and one steeper ascend all the way all the way through the forest. Overnight at Yeti Mountain Home in Namche bazaar.
Day 04 : Rest in Namche Bazaar for acclimatisaiton and explore surrounding, overnight at hotel
We have a rest day in Namche Bazaar today for becoming familiarized to the altitude. We today make a short hike to villages of Khumjung or Khundu. Actually, Namche is a thriving village sited in a large sheltered hollow. From here you can see the astonishing vista of the Khumbu peaks and most significantly see Mount Everest.
Day 05 : Trek To Thame, overnight at hotel
From Namche Bazaar, the trek today follows all alongside Bhotekoshi River on the high point track and come across Phurto and Thame.
Day 06 : Explore the Thame Vallley, overnight at hotel
You today have another rest day to acclimatize at Thame village. Here you can go around Thame Monastery. Also, alternatively, you can climb to Sumdar Hill for superb views of Kongde, Makalu, Everest, Teng Kangpoche, Thamserku, Cho Oyu, Pachhermo, Khangtega, Kusum Kanguru and many more.
Day 07 : Trek to Kongde, overnight at hotel
Heading off from Thame, we today trek following the track which moves all the way through off the beaten route, which was usual way into Khumbu used earlier than 1950. You have opportunity to hike all the way alongside rhododendron, bamboo and pine trees along with incredible views unseen on normal trekking path.
Day 08 : Stay at Kongde and explore surrounding, overnight at hotel
We today have one more rest day in Kongde. We go up at the elevation of 500m to Farak Ri and takes approximately 3 hours to witness wonderful views of Khumbu valley and peaks 8000 m as well as Everest, and other snow- capped peaks in Khumbu region.
Day 09 : Trek to Phakding, overnight at hotel
Today, our way progresses down toward Phakding where you could see dramatic vista of Sherpa villages, snow-capped peaks, lush hillsides, deep jungles and more. After we reach at Namche, we trek down, come across several suspension bridges and reach at Monjo. Now, again our track goes down to Phakding all along the Dudhkoshi River.
Day 10 : Trek to Lukla, overnight at hotel
From Phakding, we today continue walking until we reach beside the Dudh Koshi and then we move to Lukla. We take around 6 hours to trek today.
Day 11 : Fly to Kathmandu, overnight at hotel
Today, early in the morning we take the scenic flight for returning back to Kathmandu. On arrival in Kathmandu we are transferred back to our hotel. Overnight in Kathmandu at the hotel.
Day 12 : Sightseeing at Kathmandu, overnight at hotel
Today, the sightseeing trip will start in the morning after breakfast. The major sightseeing attractions are; Pashupatinath temple, Swayambhunath (the Monkey temple), Boudhanath; Kathmandu durbar square, Bhaktapur Durbar Square and Patan Durbar Square. The afternoon includes a final briefing and preparations for the trek.
Day 13 : Transfer to airport, departure onward destination
This is your last day, our airport representative will drop you to the airport and then you will depart from Nepal.
Trip Inclusion
What is included?
Airports pick up and drop off (international and domestic).
Hotel accommodation in Kathmandu with breakfast as per the programme.
Guided sightseeing tour in Kathmandu inclusive with entrance permit fees.
Hotel accommodation whilst on trekking.
Three meals a day (Breakfast, Lunch, Dinner) with hot beverage and snacks whilst on trekking.
Sagarmatha National Park permit and Trekkers' Information Management System (TIMS) fees.
Domestic airfare (Kathmandu - Lukla - Kathmandu).
Domestic airport tax.
An experienced fluent English speaking guide, trained by ministry of Culture, Tourism & Civil Aviation.
Highly experienced well equipped trekking porter.
Staff (Guide and porter) food, accommodation, clothing, salary & insurance.
All applicbale taxes as per the government rules and regulations.
All organisational requirements.
What is not included?
Meals at Kathmandu.
Personal nature expenses.
Bar and beverage bills.
Your Travel Insurance.
Rescue & Evacuation.
Gratitude (tip) for staff.
Info
Recommended Gear Lists:
01.) Good wind/rain jacket
02.) Warm fleece jacket or jersey
03.) Good boots, either light-weight trekking boots or light full leather boots
04.) Good -20 Sleeping bag (which can be rented or buy in Kathmandu)
05.) A comfortable day pack, preferably with a waistband.
06.) Fleece jacket or pullover
07.) Fleece Wind-Stopper jacket (optional)
08.) Waterproof (preferably breathable fabric) shell jacket
09) Down vest and/or jacket (optional)
10.) Lightweight gloves
11.) Heavyweight gloves or mittens with a waterproof shell outer
12.) Sun hat or scarf
13) Light balaclava or warm fleece hat
14.) Sunglasses with UV protection
15.) T-shirts
16.) Underwear
17.) Hiking shorts
18.) Lightweight cotton long pants
19.) Light and expedition weight thermal bottoms
20.) Fleece or wool pants
21.) Waterproof (preferably breathable fabric) shell pants
22.) Thin, lightweight inner socks
23.) Thick, warm wool hiking socks
24.) Hiking boots with spare laces
25.) Camp shoes (sneakers and/or sandals)
Other necessary equipment:
1.) Headlamp (e.g. Petzl Zoom) with spare bulbs and batteries
2.) Small pad or combination lock-to-lock trek bag
3.) Basic First Aid Kit (We also provide comprehensive first aid medical kit and Oxymeter)
4.) Large plastic bags - for keeping items dry inside trek bag
5.) Day pack (approximately 2500 to 3000 cubic inches)
6.) Water bottles (2 bottles recommended)
7.) Toiletries
8.) Small wash towel
Note
All conditions stated in the itinerary are for the visitors who prefer full package programme. At the same time, we also serve you based on your choice. The selection of itineraries and the staff depends on your choice and financial procurement. We have options for any partial visit as per your requirement regarding your interest and financial condition.
Quick Fact of the Trip
Trip Duration : 13 days
Best Season : Spring & Autumn
Country : Nepal
Min Altitude : 2610meter
Max Altitude : 3890 meter
Trip starts : Kathmandu
Trip ends : Kathmandu
Group size : Min - 1
---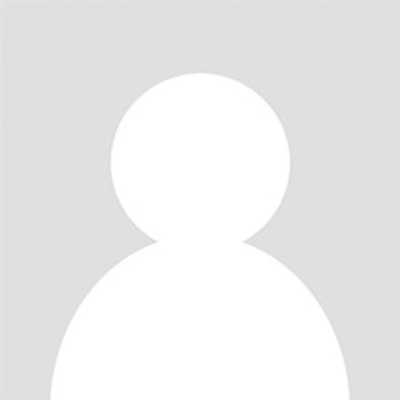 Haris' awesome review
In September my friend and I travelled to Nepal for an Everest Base camp trek. Sadly we were unable to get a plane out due to bad weather, which is VERY common. Chris was incredibly accommodating and helped us to reroute ourselves and take us on a different trail to the Annapurna region. Mingma was our guide and Dev was our porter. EVERY detail was taken care of including hot chai and coffee delivered to us in the mornings in our tea houses. It was not an easy trip and we were probably horribly annoying to these men but they were champs. lol I had such a great experience that I am returning in 2020 with a group of people that I work with. I will cherish my time in Nepal and can't wait to share it with others. Thanks Chris, Mingma and Dev for an extraordinary trip!
Haris Lender, 106 22nd Ave SE, Saint Petersburg, Florida
---
Join the Similar Trip 2020