Everest Base Camp Trek 14 Days
Overview
Trekking Everest Base Camp 14 Days
Our trekking to Everest Base Camp trek 14 days itinerary is a direct approach to the foot of the world's highest mountain – Mt. Everest. Everest Base Camp Trek is one of the most thrilling experiences for mountain lovers.
However, what makes this trek more attractive are the trails used by famous climbers in the years gone by.
Cozy teahouse lodges keep you warm...
Everest Base Camp Trekking is a teahouse lodge trek that begins from Lukla, one of the highest airstrips in the world. Furthermore, the famous towering peaks and the friendly hospitality of the locals (the Sherpa); make the Everest region [local name 'Khumbu'] one of the hottest adventure destinations on the planet.
The two week trip to Everest Base Camp is worth its weight in gold for lovers of the Himalayan wilderness. The lodges are pretty basic with clean linen and provide good hot meals; nevertheless, they are cozy enough to shelter us from the elements outside.
Our Everest Base Camp Trek itinerary provides ample time for important acclimatization. Furthermore, frequent acclimatizing gives more chances to enjoy successful treks in the Everest region. A wonderfully scenic flight to one of the world's highest airstrips – Lukla, opens to an alpine world of exceptional beauty. The air is so pure and colorful prayer flags flutter from rooftops, welcoming you to this sublime region.
The well-marked trail takes us through the well-known villages of Namche and Dingboche as well as the Tengboche monastery; which reflects the true Sherpa culture. In addition, we make an ascent to Kala Pathar at (5545m). This is the point we get to view the famous climbing routes to the legendary summit of Mount Everest.
Above all, a sortie also includes a walk to Everest Base Camp where expeditions prepare to climb the world's highest peak. Perhaps, this is why most hikers consider this the perfect trip for the first visit to Nepal and the Himalayas.
Key Highlights Of Everest Base Camp Trek 14 Days:
Ascend to Everest Base Camp and Kalapathar with our experienced team of guides and porters. Enjoy breathtaking close-up views of Everest, Lhotse, Nuptse, and other famous peaks.
Acclimatization well planned to keep you safe at your pace above the timberlines.
Great opportunities to interact with the local people so you get to learn about the interesting culture, lifestyle, and traditions in this region.
We visit the historical Tengboche Monastery that sits beneath the shadow of Ama Dablam. The views from here are classic in a world of its own.
Trip Factors:
Trip Duration: 14 Days
Grade: A moderate challenging journey…but then whoever said hiking through some of the most beautiful wilderness in the world would be easy? This trip would be ideal for greenhorns and first-time visitors to Nepal.
Activity: Adventure - trekking
Starts in: Kathmandu
Ends in: Kathmandu
Trek Type: TH [teahouse] with camping where necessary
Accommodation: Hotel, camping or lodge (tea house)
Meals: All meals provided on the trail
Transportation: Flights and private vehicles
Maximum Altitude: 5545m
Cost: USD 1490.00 Per Person
Is Trekking Everest Base Camp suitable for you?
Everest Base Camp Trek would be ideal for first-timers on an adventure sortie to Nepal. The trails are well marked and used by yaks and the local people; the trails are also some of the world's most famous. In addition, the trek is based in the Everest Region, also known as the 'Khumbu', and is globally known for its high peaks. Despite the high elevations, this area has great teahouse lodges and eateries supplying organic food. However, it's important to bear in mind that hikes hereabouts exceed 3000m and goes above the tree lines and this can pose challenges even for those physically prepared for such a venture.
Nevertheless, our trekking itinerary for Everest Base Camp is well planned and gives you 2 whole days to acclimatize with slower days to Dingboche and Lobuche. We have organized your trip in a way that sets you up ultimately for the big climbs to Everest Base Camp and Kalapathar at 5545m for some stunning sunrise views that will leave you breathless, virtually.
To truly enjoy this trip, you should be pretty habituated to walking for 4-6 hours each day for several days on the go while some days will be relatively longer. We encourage you to walk at a pace that suits you without any rush whatsoever. This is a key aspect of enjoying such trips in the planet's most popular region. You ought to be physically fit and an active walker to get the best of this epic venture to the south side of the mighty Everest.
Best Time to Trek Everest Base Camp
The best time to visit Everest Base Camp is surely in spring (March through May) and fall (end September-October-November); while a heli tour can be taken any time the climate wouldn't be favorable in the monsoon season. Winter shouldn't be off the table, either; despite the cold temperatures, you'll be blessed to receive perfectly clear mountain sceneries and landscapes. Below, you'll find some significant periods to ponder on when to visit Everest Base Camp. Please check them out!
Everest Base Camp Trek:

Weather and Accessibility
Everest Base Camp is at an elevation of (17,600 feet/5380 meters), and the overland route to arrive is additionally high. This implies it's never truly 'warm' in the Khumbu Region, yet there are still dramatic contrasts in temperatures, precipitation, and snowfall consistently throughout the year.
Spring and Autumn
The best months for trekking in the Everest region are March, April, May, mid-September, October, and November, as these months are the point at which the conditions are truly the best. The spring and autumn (pre-winter) in general offer temperatures that warm the heart, with clear blue glimmering skies, almost no showers, and less possibility of dangerous snowfall.
Furthermore, these months are when the trails are busiest and clogged with hordes of backpackers; however, in case you're looking for the best climate conditions, which are a bargain you will need to cope with if you expected quieter trails with more tranquility.
Winter
The winter (December, January, and February) isn't really 'awful' time to trek to EBC; however, it's surely a slower time of year. Temperatures can get incredibly cold, so you should be well layered and steady for freezing conditions. In any case, the skies tend to be clear in winter, which means superb mountain views. Also, you won't need to jostle for space with different trekkers because the trails are less crowded.
The Monsoon
With the arrival of monsoon rains by mid-June, the trails see much fewer trekkers. The early part of the month usually marks the end of the Everest-climbing season, so climbers and other expedition members retrace their steps along the Everest Base Camp trekking route and back to Lukla. Here's what to expect in the Everest region in June and onwards:
If you're thinking about trekking Everest Base Camp during monsoon, it may be one of the best decisions you've ever made in a while.
Despite the months of June, July and August specially considered as monsoon months, the trails would surely be all wet, slippery and muddy due to the rain, it certainly won't be easy at all.
Although this is the main problem while trekking in the monsoon season, there are various aspects that will want you to trek in this season even more. Here's some information regarding why you might want to trek in this season:
Fewer people
Yes, since it is considered off-season, there won't be many people to trek and the trails will be relatively empty. You can have all the trails and tea houses to yourself. You will enjoy your time trekking in this season if you're not one for crowds. It's just you, the local folks, the beautiful mountains, and yes, the birds to keep you company all the way. Wouldn't you like that?
If you have your heart set on trekking all the way to Everest Base Camp (EBC), you'll soon discover that it rains most at lower elevations (despite the fact that it's not really 'low' anywhere in the Everest region] and that the higher you go, the less rain it is. So, if you're willing to brave a few days of trekking in the rain, you may still be able to check out EBC itself in pretty good conditions.
Breathtaking Beauty of a different kind
During this time of the season, the vegetation will be greener and the air will wonderfully cleaner. You can enjoy all the amazing and fantastic views of the mountains, forests and all sorts of vegetation. Although the clouds might hinder your views during this season sometimes; the hide 'n' seek glimpses of the big mountains shrouded in clouds in a unique formation will be a twist in the experience of mountain vistas with extreme beauty in a league of its own. A monsoon trip will give you an opportunity to see the most amazing and unique biodiversity ever seen on a trek during this season.
The best Off-Season Rates
Especially at this time of the year, you can definitely expect a lot of off-season discounts, naturally. You can get cheaper flights to Nepal. You will get amazingly cheaper accommodation in good hotels and lodges as well. You can also get many tourism products at stunning good rates where you may even find tourism vendors quarreling to win your favors. It will also be easier to get rooms in hotels and lodges because of the low number of travelers. You will certainly save a whole lot of money if you travel at this time of the year.
Temperatures during the Monsoon Season
It usually rains in the lower altitudes, below 3500 meters. Areas above 4000 meters might have a short burst of rainfall for a short time. The positive sides of trekking during the monsoon months are the excess rainfall also provides opportunities to view some great waterfalls and all this amid some heavenly tranquility fewer trekkers. In springtime running up to the monsoons, the average temperature is 22 degrees C (71.6 Degrees F), with a maximum of 30 degrees C (86 Degrees F), and during sunny days it's a minimum of -5 degrees C (23 Degrees F), in the morning and at night for areas above 4000 meters.
Some sensible precautions you will need to take:
Wet and Muddy Trails
You will surely come across some wet, muddy, and slippery trails along the way. It is to be expected because of the rain. What you must do is wear good boots that will create a good amount of traction while walking. You can even carry a stick to help you with the support. Make sure to follow all the advice of your guide because they know the trails at the tips of their fingers.
Frequent Mosquitoes and problems with Leeches
You won't find any such pests at base camp but at lower altitudes, you could possibly face leeches and mosquitoes. Make sure to carry some ointments (insect repellents) or skincare products while doing the Monsoon Trek. You can carry some salt to help you easily remove leeches from the skin. You won't find too many of them anyway.
Chances of Excessive Rainfall
Make sure you are prepared for occasional heavy rainfalls. You might want to carry a raincoat with you on your trek instead of an umbrella. Wear boots that are waterproof and have a good grip on the earthy trails. Be prepared for problems like flight delays and cloudy weather which are likely to occur. It would be wise to understand that Patience is key here to enjoy unusual trips under such conditions. The maxim goes you can't eat the cake and have it too.
Some great Tips for Everest Base Camp trekking in Monsoon:
• Start you trek early mornings as the days are shorter.
• Wear light layered clothing. Bring quick-dry socks, waterproof boots, jackets, and other waterproof cloths that are enough to sustain you throughout the trek.
• Waterproof your bag pack. Normal bags become heavier if they get wet by chance.
• Be ready to accept and walk with wet feet as it will eventually get wet no matter how much you try to avoid it.
• Respect the knowledge of your guide and local people as they will know more about what to do and what not to.
Trekking Gears/Clothes:
Below are some of the important trekking items you will need to carry for your trip in the monsoon season.
• Raincoat would be a better option to an umbrella
• Waterproof boots with good grips and quick-dry socks
• Walking Stick (for good support)
• Skincare products ( sunscreens and mosquitoes repellents
• Warm clothes and nylon tee-shirts that absorb sweat and water.
Conclusion: wrapping it up in a nutshell
You will need to accept the fact that trekking in monsoon is a little bit harder than other seasons and some problems are to be expected. But then this is what adventure is all about.
The positive aspects of this season are that you can get to observe some extraordinary biodiversity that other seasons don't offer. You can be between experiencing the worst trip or the most gripping and exciting trip of your lifetime. If you are flexible and someone who itches for the unusual, then we would fully recommend you try trekking Everest Base camp in the monsoon season at least once in your lifetime for a more thrilling adventure of an unknown kind. You have more to gain than lose, especially from a financial point of view.
Travel Insurance
When booking with Unique Adventure International, it's a condition upon joining any of our trips where all clients must be insured for comprehensive expenses that might incur due to medical issues or accidents (this includes air ambulance, helicopter rescue, and treatment costs). Please note that we don't arrange or sell insurance because such a system is not allowed in our country. Some of the below companies are recommended.
USA & Canada
• RBC Travel Insurance
• TuGo Travel Insurance
• Can Assistance
• TIC Travel Insurance
• Travelex Insurance
• Worldnomads / Tripmate USA
• Travel Safe Insurance
• AXA Travel Insurance
• Travel Insured International
• Allianz Travel Insurance
• Blue Cross Blue Shield
UK
• InsureandGo Travel Insurance
• Virgin Travel Insurane
• Post Office
• Dog Tag Insurance (UK)
Europe
• Europ Assistance (All European)
• Allianz Travel Insurance (Germany, Switzerland)
• Uniqa Insurance (Austria)
Asia & Middle East
• Clal Insurance (Israel)
• Mitsui Sumitomo Insurance (Japan)
• Life Card Travel Insurance (Japan)
• Sompo Insurance (Japan)
Australia & Newzealand
• International SOS
• Allianz Travel Insurance
• QBE Travel Insurance
• Budget Direct Travel Insurance
• 1Cover Travel Insurance (New Zealand)
• Aussietravelcover
India
• ASC 360
Outline Itinerary of 14 days Everest Base Camp Trek
Day 01: Arrival Kathmandu Airport (1350m/4429ft)
Day 02: Fly to Lukla, trek to Phakding (2,610m/8,552ft): 8km, 3 - 4 hours trek
Day 03: Phakding to Namche Bazaar (3,440m/11,284ft): 11km, 5 - 6 hours
Day 04: Acclimatization Day - Namche Bazaar: (3,440m/11,284ft)
Day 05: Namche Bazaar to Tengboche (3,870m/12,694ft): 10km, 5 - 6 hours
Day 06: Tengboche to Dingboche (4,350m/14,300ft): 9km, 5 - 6 hours
Day 07: Dingboche: Acclimatization
Day 08: Dingboche to Lobuche (4940m/16,207ft): 7km, 5-6 hours
Day 09: Lobuche to Gorak Shep (5,170m/16,961ft), visit Everest Base Camp (5,364m/17,594ft): 13km, 6-7 hours
Day 10: Gorak Shep - Kala Pathar [5545m/18192ft] - Pangboche [(3985m/13,070ft):]: 8 - 9 hrs
Day 11: Pangboche to Namche Bazaar (3,440m/11,280ft): 20km, 6 - 7 hours
Day 12: Namche Bazaar to Lukla (2,860m/9,186ft): 19km, 6 - 7 hours
Day 13: We fly out to Kathmandu (1350m/4429ft)
Day 14: Departure Day for home
Itinerary Details
Here's the detailed itinerary of Everest Base Camp Trek 14 Days to prepare you for the trip:
Day 01: Arrival Kathmandu Airport (1360m)
Our office representative will be on standby with our vehicle to Meet and greet you at the airport. You will see our display board with your name written inside a heart with 'Unique Adventure International' distinctly displayed. This is the only display board of its kind among a whole lot of others. You will be transferred to your hotel. Depending on your arrival time, you may have the opportunity to get familiar with the area of the hotel surroundings and get acclimatised to this happening medieval city. Alternatively, you may prefer to recover from your journey by relaxing beside the hotel pool and get rid of all that jetlag. Your guide will later provide you an informal briefing about your trip in the days ahead. Later in the evening it would be good to have an early supper and get to bed so you could get up early the next day to begin your trip. Overnight at your hotel in the valley of temples, some say it's the most on earth.
Day 02: Fly to Lukla, trek to Phakding (2,651m/8,700ft): 8km, 3 - 4 hours trek
We will need to wake up before the birds and depart the hotel at around 2-3am for a drive to Manthali (Ramechhap) airport to catch our flight to Lukla. During this time of day there is usually light traffic, the drive ought to take something like 3-4 hours. Roads in Nepal are not of the same standard like the west, there may be potholed areas and the last section is pretty roughshod.
We fly to the mountain airstrip of Lukla (2,800m); and relish what we see on one of the most beautiful air routes on earth, which stunningly concludes on a sharp ridge surrounded by high mountainous peaks. Lukla is a gateway to the Khumbu region and our trek begins from hereabouts. We meet our other crew members and begin sorting out our equipment with help from them. We then hit the trails for a brief leg of our trek, heading northwards up the valley of the Dudh Kosi (or 'Milk River'known so because of the gushing streams that look white and milky). We descend from the small plateau, down into the lush forested valley. The trail offers some teasing views before reaching the small settlement of Phakding at (2,652m), where we spend our first night in a Tea-house lodge (our sleeping altitude is 2,652m)
Day 03: Trek from Phakding to Namche Bazaar (3,438m/11,280 ft): 11km, 5 - 6 hours
After a hot breakfast, we head out of Phakding and follow the Dudh Kosi northwards. Today's hike takes us through splendid forests with lovely vistas of the mountains ahead. We criss-cross the river several times by airy bridges as we pass through the villages of Benkar, Monjo and Jorsale. The last bridge brings us to the foot of the sharp climb to Namche. Halfway up this ascent, we are likely to get our first views, if the clouds are kind, of the summit of Everest which appears regally behind the great rim of Nuptse-Lhotse. A last 300m of clambering brings us to Namche Bazaar, the Sherpa capital and the main town in the area. Namche is a flourishing Sherpa town and an ancient trading centre.
It has a weekly market on Friday afternoon and Saturday morning but the town buzzes everyday with trekkers, coffee shops, bakeries, ATMs, internet cafes, government offices, a bank, great restaurants and stores selling all kinds of trekking and climbing gear as well as Tibetan souvenirs. You will have enough time to stroll around and strike up a bargain for something you like. We will bunk out in a hotel or teahouse lodge (our sleeping altitude is 3,440m)
Day 04: Acclimatization Day - Namche Bazaar: (3,440m/11,284ft)
After breakfast, we begin our acclimatization hikes. It is important walking to higher altitudes during your two day stay in Namche Bazaar. There are options here to trek to Khumjung where you can visit the local school and hospital or to Thame village, home to Sherpa Everest expediters, namely, the great Everest climber Tenzing Norgay.
We can also hike to the airstrip in Shyangboche at (3720m), above the airstrip is the Everest view hotel, which was set up by the Japanese to bring affluent tourists into the region for a prime view of Everest. The scheme was brought down by the fact the hotel was at nearly 4000m and many suffer from altitude sickness.
For much of the walk, we have great views of Ama Dablam and other Himalayan giants. We walk back down through Khumjung to a monastery. Sadly, it was damaged in the earthquake but is now being repaired. Inside is a small box and after paying the entry fee (which goes towards the repairs) - we will be shown the only Yeti skull in the world! Descending to the main trail we spend the night at Namche
Day 05: Namche Bazaar to Tengboche (3,870m/12,694ft): 10km, 5 - 6 hours
This morning after breakfast, we descend to the river line; and cross it at the small settlement of Phunki Tenga at 3,250m, then climb steeply through the forest to Tengboche at 3,870m. We ought to arrive here by lunchtime and at high noon we will visit the famous monastery. The sunset and sunrise on these unbelievable panoramas of mountains we behold is something we will never forget for some time to come - Everest, Nuptse, Lhotse and Ama Dablam provide a spectacular backdrop to our teahouse. As we hike we look out for Himalayan Tahr in the lush forest surrounding the monastery. We crash out in our tea-house (sleeping at an altitude of 3,870m)
Day 06: Tengboche to Dingboche (4,350 m/14,300 ft): 9km, 5 - 6 hours
After breakfast, we descend and hike through dense forests filled with a variety of abundant trees – birch, conifers and rhododendrons. This walk wonderfully rewards us with fabulous views of Mt. Everest, Lhotse, and Ama Dablam. The quaint trail dips down to Deboche, crosses the Imja River and takes us to pretty village of Pangboche. The upper Pangboche trails welcome us with more immaculate views of the big peaks and the old Pangboche Monastery, one of the oldest in the Khumbu. The hike then goes ahead towards the Imja Valley, Lobuche River and finally begins clambering up to Dingboche. At Dingboche, we see a fine display of fields surrounded by stone walls to protect crops of barley, buckwheat and potatoes from the cold winds and grazing animals. We spend the night here in a tea-house lodge (sleeping at an altitude of 4,350m)
Day 07: Dingboche: Acclimatization
Dingboche is a well known haul up point for trekkers and climbers making a beeline to Mt. Everest, Ama Dablam or Island Peak [Imja Tse]. The chocolate box village is attractive with an assortment of fields surrounded by stone walls to protect precious crops like barley, buckwheat and potatoes from strong winds and grazing animals. We hang around for a day at Dingboche to get used to the thin air we will experience in the days ahead. We take day hikes to either Nagarjun Hill or Chukkhung Valley for great views of Makalu, Lhotse, Cholatse, Tawache and Ama Dablam. Those adapting well to the altitude can climb Nangkartshang Peak at 5,100m. There is the option to climb halfway to the peak or for the energetic it takes about 3.5hrs to the top. It's a tough and steep climb but well worth the effort for the amazing views. We bunk out at the same altitude for the night.
Day 08: Dingboche to Lobuche (4940 m/16,207 ft): 7km, 5-6 hours
After breakfast, we set out on the trail as it climbs steeply out of Dingboche past a chorten and ascends the valley gradually to Dughla at the end of the terminal moraine of the Khumbu Glacier. We haul up hereabouts for a tea break and munch on some snacks before the sharp climb up to Chupki Lhara, a beautiful, yet touching place where you will find a line of memorials in honor to the climbers who died on Everest and from where we have beautiful views of the peaks lying on the Nepal-Tibet border. Our trail then cools off as we go by the valley to Lobuche, a pretty little hamlet with a few teahouses. Late afternoon we get options to hike up onto the lateral moraine of the Khumbu glacier to witness a breathtaking sunset on Nuptse which you will not forget in a hurry. We then spend the night in a tea-house sleeping at an altitude of 4,940m).
Day 09: Lobuche to Gorak Shep (5,170 m/16,961ft), visit Everest Base Camp (5,364 m/17,594 ft): 13km, 6-7 hours
Today after breakfast, we must be prepared for a grueling, challenging day and for this we must hit the trails very early. We head for the Khumbu Glacier northwards to Gorak Shep. The trail goes up and down the moraine with some short steep sections. The path is stony as we are now on the lateral moraine of the Khumbu Glacier. We take something like 2-3 hours to reach Gorak Shep where we haul up for a breather and something to eat. Between base camp and back no lodges are available, so we will fill our water bottles and carry some snacks for the journey to Everest Base Camp. We start by walking across a grimy flat at Gorak Shep and climb onto the lateral moraine of the Khumbu glacier. The trail ascends the side of the glacier for several hours before finally descending onto the rocky glacial moraine itself. The trail winds up and down through interesting ice seracs to the area we call Everest Base Camp. In spring, we might see in the distance some of the expedition teams gearing up to climb the mountain. From the Base Camp we get stunning upfront views of the Khumbu Ice Fall as we understand just how difficult it is for the climbers to negotiate a route through the huge blocks of ice. Nuptse towers above us and Pumori rears up behind us.
After a brief halt to get some great pictures by the Base Camp rock we retrace our steps to Gorak Shep. We stop here for a night in tea-house lodges sleeping at an altitude of 5,170m.
Day 10: Gorak Shep - Kala Pathar [5545m] - Pangboche [(3985m/ 13,070 ft):]: 8 - 9 hrs
We get set for an early morning departure, real early at the break of dawn in darkness and cold temperatures (-10 to -14 C). Plus, we must brace up for biting winds which are quite common. Familiar peaks such as Lingtren, Khumbutse, and Changtse tower to the east even as Everest begins to reveal itself. Nevertheless, it is upon reaching Kala Pathar that we get to see 360 degree close-up and gripping, breathtaking views of Mt. Everest. Our video cams go on overdrive; we enjoy the glorious mountain panorama, and then return back to Pangboche via Pheriche for a well earned night's rest. The early afternoon time is used to descend down to Pangboche for a good night's rest. Pangboche is a great village to spend the day because of its ancient monastery.
We also interestingly get to know that all the ice doctors who prepare Everest summiteers for the big climb hail from this pretty village. We spend our night at a teahouse lodge sleeping at an altitude of 3985m.
Day 11: Pangboche to Namche Bazaar (3,440m/11,280 ft): 20km, 6 - 7 hours
After breakfast, we begin our trek down through a ridge carpeted by rhododendron and juniper trees. After crossing the airy prayer-flag festooned bridge over the Dudh Koshi River, our trail clings to the Dudh Koshi gorge descending rapidly, but pleasantly through pine forests. While in the forest, we may come across colorful pheasants and mountain goats. The route finally reaches Sanasa from where we can enjoy views of Ama Dablam, Thamserku and Nuptse mountains. We also pass meandering trails and then cut through a forest before reaching the bustling Namche Bazaar. We do an Overnight in Namche Bazaar at an altitude of 3,440m.
Day 12: Namche Bazaar to Lukla (2,860m/9,186ft): 19km, 6 - 7 hours
This is our last day on these lovely mountains which have been home to us all of these days!
Today the trail descends sharply downward so we need to take care as our tired wobbly legs continuously navigate the rock-strewn terrain. After crossing some airy suspension bridges over the gushing Dudh Koshi and its tributaries, the trail gets a bit easy going and natural. When we finally touch down at Lukla, we relax our aching legs and reminisce on the wonderful experiences of the last couple of weeks. We arrange for a special celebration because this is our last day on these mountains that have given us so much of joy all these days. We then go to bed after a wonderful day in Lukla.
Day 13: we fly out to Kathmandu
We hop an early morning flight to Kathmandu after our almost 2 weeks mountain odyssey. On reaching Kathmandu, we can take some rest or do some last minute souvenir shopping. If we want to participate in any other activities of ancient Kathmandu, we may do that today. Our guides can help you with some shopping or sightseeing. We will enjoy a farewell dinner at a good restaurant in the evening. While enjoying our meals, we'll be entertained to some scintillating cultural dances performed by the local belles to celebrate the successful conclusion of a fantastic trip. Overnight in Kathmandu
Day 14: Departure Day for home sweet home
After breakfast, our rep and office vehicle will be on standby at our hotel to transfer us to the airport for our connecting flight home. Serving you was an honour and pleasure, we at Unique Adventure International will treasure the bonds of our friendship created over the time you spent with us and we thank you for choosing us as your travel operator and visiting our incredible country Nepal. We know that trekking in this striking region of the Khumbu [Everest region] will give you lifetime memories of a vacation well enjoyed. Adieu friends! Till we meet again.
Please Note: We would like you to know that although we try to follow the program given above, at times local trails or weather conditions may compel us to make slight changes if necessary. The trekking itinerary may also vary slightly subject to our trekkers' acclimatization rates. This odyssey goes into untamed territory above the timberline, so we seek to request maximum flexibility if and when required for the safety of your trip and your life. Thank you so much for your understanding. We value your precious life.
Trip Inclusion
What is included?
Airport pickup and drop off, upon arrival and departure in Kathmandu (International and domestic both).
Pre-trek briefing.
Hotel accommodation in Kathmandu with breakfast as per the programme.
1 professional and friendly, A class government licensed and well English speaking mountain guide.
1 well experienced English speaking assistant guide if the group size exceeds 5+ persons.
Well experienced and equipped trekking porter/s (one porter carry for 2 guest's luggage, 25 kgs - 30kgs).
Food during the trek (full board with breakfast, lunch, and dinner).
Guesthouse accommodation during the trek.
All necessary trekking permits: Sagarmatha National Park and Trekkers' Information Management System (TIMS) fee.
Internal flight Kathmandu - Lukla - Kathmandu for guest and guide inclusive with all taxes and transfers.
In the worst case, assist with all rescue and evacuation arrangements.
Unique Adventure sleeping bag and down jacket, duffel bag, area trekking map.
First aid medical kit, Oximeter to check pulse, heart rate, and oxygen saturation at higher altitude.
All applicable taxes as per the government rules and regulations.
All organizational requirements.
What is not included?
Nepal visa (can obtain at the airport or immigration counters at the borders: USD 25 for 15 days and USD 40 for 30 days and two passport size photographs is required).
Your international flight to and from Nepal.
Travel insurance (for helicopter evacuation if needed whilst trekking).
Personal expenses such as laundry, telephone, internet/e-mail, etc.
Bar and beverage bills, tea / coffee, drinking water, hot showers, battery charger and wifi / inernet.
Tips for guide, porter, driver.
FAQs
Recommended Gear Lists for Everest Base Camp Trek :
Good wind/rain jacket
Warm fleece jacket or jersey
Good boots, either light-weight trekking boots or light full leather boots
Good -20 Sleeping bag (which can be rented or buy in Kathmandu)
A comfortable day pack, preferably with a waistband.
Fleece jacket or pullover
Fleece Wind-Stopper jacket (optional)
Waterproof (preferably breathable fabric) shell jacket
Down vest and/or jacket (optional)
Lightweight gloves
Heavyweight gloves or mittens with a waterproof shell outer
Sun hat or scarf
Light balaclava or warm fleece hat
Sunglasses with UV protection
T-shirts
Underwear
Hiking shorts
Lightweight cotton long pants
Light and expedition weight thermal bottom
Fleece or wool pants
Waterproof (preferably breathable fabric) shell pants
Thin, lightweight inner socks
Thick, warm wool hiking socks
Hiking boots with spare laces
Camp shoes (sneakers and/or sandals)
Other necessary equipment:
Headlamp (e.g. Petzl Zoom) with spare bulbs and batteries
Small pad or combination lock-to-lock trek bag
Basic First Aid Kit (We also provide comprehensive first aid medical kit and Oximeter)
Large plastic bags - for keeping items dry inside trek bag
Daypack (approximately 2500 to 3000 cubic inches)
Water bottles (2 bottles recommended)
Toiletries
Small wash towel
Note
We would like you to know that although we try to follow the program given above, at times local trails or weather conditions may compel us to make slight changes if necessary. The itinerary may also vary slightly subject to our trekkers' acclimatization rates. This odyssey goes into untamed territory above the timberline, so we seek to request maximum flexibility if and when required for the safety of your trip and your life. Thank you so much for your understanding. We value your precious life.
Quick Fact of the Trip
Trip Duration : 14 days
Best Season : Spring & Autumn
Country : Nepal
Min Altitude : 2610meter
Max Altitude : 5545meter
Trip starts : Kathmandu
Trip ends : Kathmandu
Group size : Min - 1
Your Travel guide
Trip by Locals connects travelers with local Travel Guide here you'll find all the essential information you need to plan the perfect trip.
---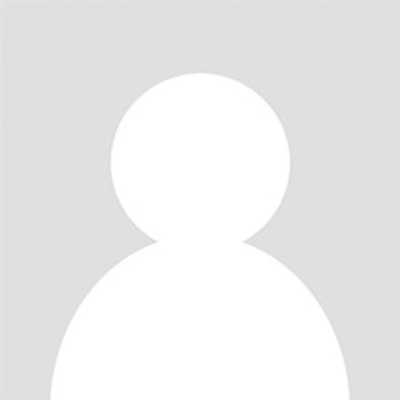 Everest North Side Advanced Base Camp - (6500m)
My friend traveled with Unique Adventure several years ago. So, it was an easy choice for us, when we decided to reach Advanced Base Camp (ABC), 6500 m, on the North side of Everest. We just contacted Khum.

Unique Adventure is a Nepalese company. To arrange trekking in Tibet, the company collaborated with the Tibet Kyunglung Travel Service, making sure that all necessary logistics is in place. With their well coordinated efforts, we became legal in Tibet and smoothly crossed the Chinese border in both directions.

We had a Tibetan guide, Paldin, responsible for booking and transportation in Tibet. We also had a Nepal Sherpa guide, Tenging, who arranged a permit to the ABC 6500m on the North Face of Everest and with his small crew and yaks helped our successful trekking (see everest6500.com), while providing us with food and comfort to the degree possible above 5,000m.
Thank you, Khum, Paldin, Tanging!
Jeff Zhuk, USA
---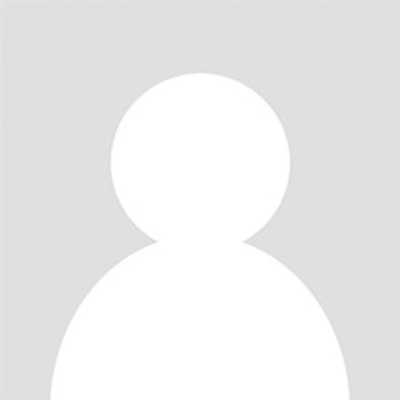 Trekking to Everest
Dear Mr. Khum Bahadur Subedi;

At first, I would like to express my gratitude to you, and Mr. Rinjee Sherpa.
You and your staffs always supported me during my trekking. And thank you for giving me your nice souvenir.
I enjoyed the trekking very much.
You may know I added the tow passes to the your company original route after starting trekking, I am very happy that I succeed in trekking the two great view point peaks and the three great passes in 15 days at my 68 ages. Especially the Kongma La is very sever route and I trekked 12 hours. The success of this time trekking will be my greatest memory in my life. I will never forget. I believe that due to the support of the nice guide by Mr. Rinjee Sherpa in your Company, I succeeded in these very heavy and deep severe trekking. If Mr. Rinjee Sherpa was not my guide, I could not made the great, wonderful and beautiful memories. Please transfer my best regards to Mr.Sherpa. I have a plan of Langtang trek next year.
I hope you have a happy new year.
Toyoji Takano, Japan
---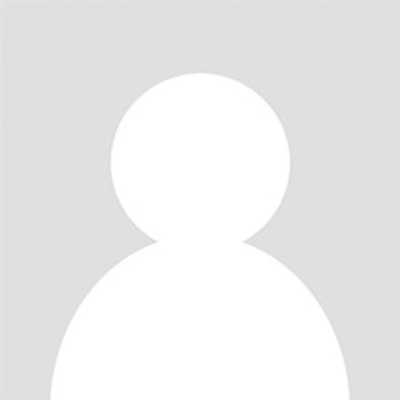 Trekking To Everest Base Camp With Unique Adventure
It was awesome trekking experience to Everest Base Camp. Thanks to Unique adventure Team. I would definitely come for another trek next year. Highly recommended!!! Cheers ! Namaste
Micheal Woods, New York, USA
---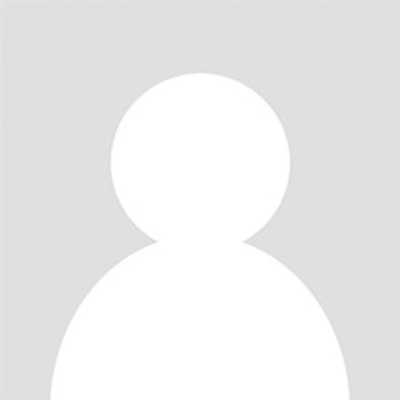 Big group from Palestine - EBC
We trekked from Lukla to EBC in 6 days. The group was 28 people all of them from Palestine. All the team made it to the BC with no problems. Our guide was Mr. Lakpa, an experienced and helpful guide who never miss any opportunity to support us in all means. I choose Unique Adventure as an operator and organizer for our climb. I know Mr. Khum the directory for a long time... I climbed with his company in 2013 Mera Peak and Island peak, my guide was my friend Lakpa. IThe hostels and food were good along the path, and we enjoyed every minute of the trip. I hope to see you again my friends in Nepal... a wonderful country and people. I will organize new trips with Unique Adventure in 2022... I highly recommend them ... they are lovely people Rgds, Samer Palestine
Samer Aladem, Palestine
---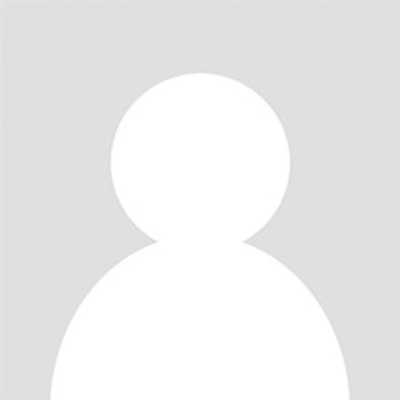 Amazing trek with a great guide and company
This trek was incredible, definitely a once in a lifetime. Unique adventures was extremely helpful and responsive the whole way. Highly recommend!
Alex Stutzman, USA
---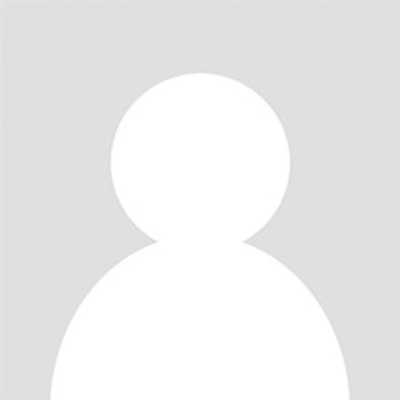 Everest BC trek
The Everest Base Camp trek is a classic trek to the base of the highest peak in the world, Mount Everest (8,848 meter). Apart from Mount Everest, you will also get to see Mt. Lhotse (8,516 meter), Mt. Makalu (8,463 meter), Mt. Nuptse (7,861 meter), Mt. Pumori (7,161 meter), Mt. Ama Dablam (6,812 meter) and many other Himalayan giants. Moreover, you will get to visit several Sherpa villages along the amazing Everest Base Camp trail. Thus, besides taking you to the foot of the world's highest mountain, this trek also gives you a great insight into the local Buddhist culture and lets you experience the famous Nepalese hospitality firsthand, including meeting with the famous Sherpa people.
Nemaitsveridze Merabi, Georgia
---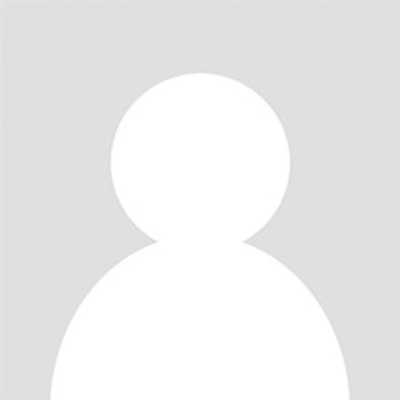 ---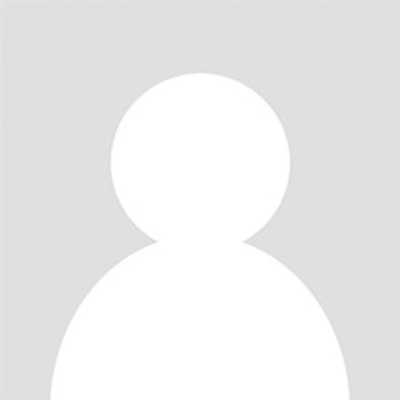 Extremely happy
Extremely happy to book my EBC trek with this company. Highly professional and helpful as well. I met Mr Khum and Mr Krishna, both are humble and always ready to help even after my tour was completed. All the things stay, food, itinerary etc were perfect. Definitely recommend to everyone to book a Unique adventure for any tour in Nepal.
Aditya Gupta, Delhi, India
---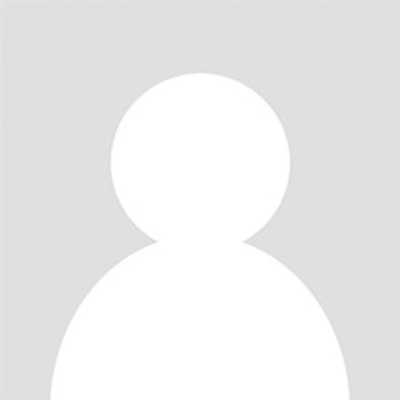 Great Nepal experience with Unique Adventure
Unique Adventure International provide an excellent end-to-end service including transfers, accommodation and trekking arrangements but also trip to Chitwan National Park which was as interesting as trek. Chris ensured that our holiday went smoothly and to plan. He was able to arrange even impossible means transportation during election day. Our guide, Praveen, took great care of us and saw to it that each day on trek was memorable and enjoyable. Praveen was responsible for our accommodation each and made sure that it was ready for us at the end of each day by sending the porters ahead with all our luggage. All aspects of our trip were fantastic and I would highly recommend Unique Adventure International to anyone contemplating trekking in the Himalaya and any other place in Nepal.
Kornelia Saft, kornelia.saft@timken.com
---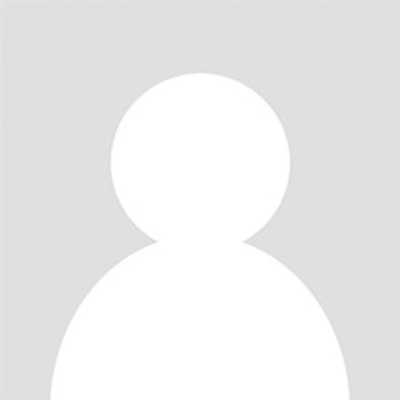 An excellent experience all round
I used Unique Adventure International 3 times to do various treks and each time was a fantastic experience, very knowledgeable and friendly guides, great places to stay and always sights to see. Every experience I had was a one in a lifetime and I would strongly recommend using them if you are considering doing a trek in Nepal. Khum and Hari were fantastic people to meet and trek with and made each experience that bit more memorable, very friendly and made each trip special from the airport pick up to the drop off.
Simon Payne, 1 Martin Place, Australia
---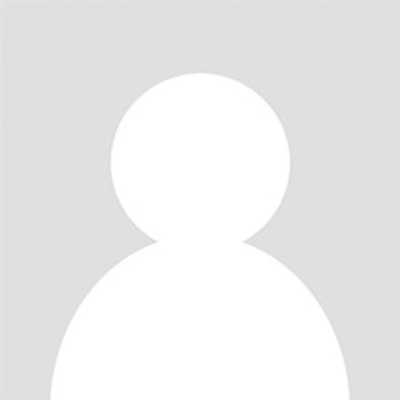 It was the perfect adventure
Unique Adventure is definitely worth recommending. Nice and extremely helpful people. Good organization, very customer focused and flexible. Without them, our trekking would not be so nice.
Sebastian S, Poland
---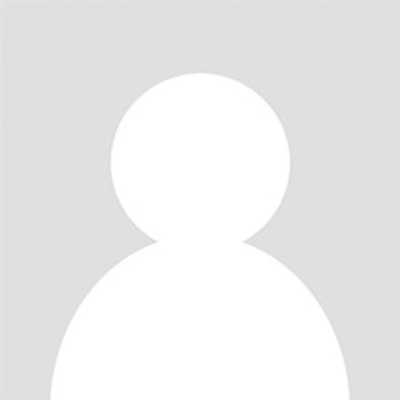 Experience of a Lifetime
Our Everest Base Camp trek with Unique Adventure International was an experience of a lifetime. The company looked after us well in Kathmandu and we met the owners of the company. On the tour, our guide Megendra was exactly what we wanted. He kept us up to date with the days plans, gave us different options for routes, found great tea houses for eating and stays. Plus we shared many laughs and had a great time. Highly recommended!
Todd Carswell, Papamoa, New Zealand
---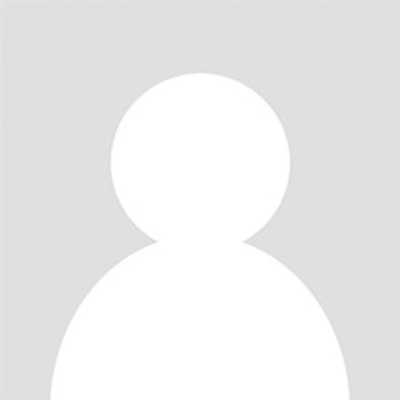 Experience of a lifetime - Unique
I had the privilege of doing the EBC trek during the month of Oct 2022. It was absolutely mind-blowing, given that it was my first to the Himalayas. Right from the time I landed at Lukla till back to Kathmandu, it was a ride that will give memories of a life-time. The breathtaking views, the long walks along forlorn mountains, the immersive experience of local cultures and cuisines and finally the first peep at the Mt. Everest; each worth every page in my diary, every GB in my phone that I will cherish carrying forever. But none of this could have been made possible without the wonderful trekking company that I associated myself with. Given that it was my first, I spent hours researching online, speaking to friends who've been there before to plan the trip. Eventually, after looking at the reviews, I chose Unique Adventure International as my trekking partner. I could not have been more correct with my choice. One of the biggest assets is Krishna, who manages the firm owned by his brother. My first message to them on WhatsApp elicited a response within 5 mins and that has been the norm throughout my journey. Umpteen queries and doubts were answered without a hint of frustration. Made me wonder if I was the only customer, but having spoken to others during the trek, I know that's a customer service which is available to everyone. A few examples of going out of your way and "Customer delight" Bad weather led to us waiting for 2 days at the Ramechhap airport - Krishna kept me updated on the weather almost every hour and the chances to fly. At the end of 2 days with no end in sight, I was ready to cancel the trip and do the Annapurna Base Camp trek instead. He immediately arranged to change plans, booked bus tickets to Pokhara and sent a car to my Airport (which is 4 hrs by road from Kathmandu). Voila - the weather suddenly cleared and I instead flew for the EBC trek instead. Not a dime asked for the changes. For some reason - my cards didn't seem to work in Lukla and I needed some money having not planned for the delays at Ramechhap. Krishna arranged for some money to be given to me through a hotelier. All I had to do was to pay Krishna back after I return to Kathmandu. He works on trust and providing an issue-free trip to his customers, which goes a long way in making a difficult trek pleasant. Nuwang Sherpa was my guide and once again, I lucked out. A down-to-earth, simple, rustic man born and brought up in the same mountains, he was the guide in the truest sense of the word. He ensured that I have a comfortable trek by arranging accommodation at the best hotels on the trek, guiding me on the dos and donts, customising the trek based on my strengths and abilities, and providing insights all along on the culture, cuisine around the valley. If you are a first-timer, you have no clue what awaits you on the trek. You would love to have someone who can guide you through those uncertainties, yet let you have an experience that is unique for you! Nuwang was just that guy! There are many guides available, but please do ask for a Sherpa (the true locals) to guide you; in particular, ask for Nuwang Sherpa and you will not be disappointed!
Pradeep Arul, India
---
Join the Similar Trip 2023