Mera Peak & Island Peak with the Amphu Lapcha La Pass
Overview
Trekking to the most popular peaks Mera and Island along with Amphu Lapcha La Pass designed by Unique Adventure will bestow you with most memorable experience. Mera Peak (6654m.), one of the highest peaks in Nepal is technically easy that entails little more than crampons, ice axe etc. Mera Peak lies between the mighty peak of Mount Everest and Mont Blanc. Along with the landscape of high elevation while ascending Mera Peak, Unique Adventure will assist you to see Mt. Everest (8848m.), Lhotse (8516m.), Cho-Oyu (8201m.), Makalu (8463m.), Nuptse (7855m.), Kanchenjunga (8586m.) and Chamlang (7319m.) amongst many others; different community of Sherpa, Tamang, Brahman, Chhetri, Newar and great Himalayan scenery. And, the path moves all the way through the pristine rhododendron, silver fir, oak forest etc. En-route, you can see Mera Glacier and striking alpine lake. Also, Mera Peak trek will provide you with the typical Sherpa society of the Solukhumbu which will be a daydream experience. Mera Peak also has some crevasses all around, and the path can be challenging.
Then, after crossing the exhausting Amphu Lapcha La Pass we will go into the Imja valley for another way up to Island Peak. Island Peak is identified as easy climbing in Nepal's trekking peaks. Island Trekking Peak (6160m.), one of the most famous and certainly most invigorating trekking peaks in Nepal and in the whole world is also named as Imja Tse peak. Imja Tse will enthrall you with its fabulous scenery and most appreciably, you will get a standardized viewpoint to watch the world's uppermost peak- Mount Everest. Magnificent panorama of immense Himalayas like Lhotse (8,501m.), Nuptse (7,879m.), Lhotse Shar (8,383m.), Makalu (8475m.), Lhotse Middle Peak (8,410m.) in the east, Amadablam and Baruntse in the south welcomes you as you reach the Imja Tse Peak.
The maximum height you will be reaching while going for Mera Peak and Island Peak with the Amphu Lapcha La Pass is 6654meters. And the best season to go for this trek is spring and autumn. We Unique Adventure have designed the itinerary for Mera Peak and Island Peak with the Amphu Lapcha La Pass. Also, we will tailor the itinerary as per your desire.
Itinerary Details
Day 01 : Meeting upon arrival at Kathmandu international airport by our representative, transfer to hotel
Soon after your arrival at Kathmandu International Airport, we meet our Nepali representatives who will clarify us about the tour. After the short description by our representatives, we are sent to our Hotels where we will be staying overnight.
Day 02 : Stay in Kathmandu for official procedure, overnight at hotel
Today you travel around Kathmandu valley which comprises visit around historical and saintly attractions; including Durbar Square, Boudhanath; one of the major stupas in Nepal, Swayambhunath; top on the hill in the city knows as the Monkey Temple, Pashupatinath; Hindus holy place. Stay overnight at hotel in Kathmandu.
Day 03 : Fly to Lukla (2853meters) and start trek, overnight at guesthouse
We take a charming flight from Kathmandu early in the morning to Lukla (2827m.), we fly for 40 minutes. And from here we begin our trek.
Day 04 : Trek to Chutanga (3175meters), overnight at guesthouse
We start our trek from Lukla to arrive at Chutanga (3050m.) taking short but incredible flight to Lukla. We then commence walking for 3 - 4 hours, eastward from Lukla, passing all the way through a number of settlements ahead of entering deep woods on the hills below the Kalo Himal Edge. There are numerous routes moving away from the main path.
Day 05 : Trek to Zatraphuk (4100meters), overnight at guesthouse
We trek from Chutanga to reach to Zatraphuk crossing Zatrawala Pass (4610m.). On the way, have a steep climb to go across Zatrawala Pass. From here you can observe the marvelous views of Numbur Himal, Karyolang peak, Kongdi Ri and many other peaks. Now you pace along the plain track for almost 1/2 hours and then the track move down and you trek through this track all the way to Zatraphuk.
Day 06 : Trek to Kothe (3800meters), overnight at guesthouse
To reach Kothe today you will have to move steep down lane all the way. On the way you pass through forests of rhododendron, juniper and other local vegetation. The views you can take pleasure in from Mera peak, Nauleku peak and many other mountains and peaks.
Day 07 : Trek to Thangnak (4600meters), overnight at guesthouse
We walk from Kothe to Thangnak(4356m.) today passing all the way through Hinku Valley (4600m.). You will be moving all alongside the bank of stream and find bush on both sides. The lane continues to ascending and you can enjoy the scenes of Kusum Kanguru peak and many more.
Day 08 : Rest at Thangnak for acclimatization, overnight at guesthouse
This is a day rest for proper acclimatization at Tangang. Here you will let your bodies recover from the past days of hiking. You will relax, soak up and experience striking views of peaks and glaciers surrounding the head of the Hinku Valley.
Day 09 : Trek to Khare (5000meters), overnight at guesthouse
We trek from Thangnang and walk towards the peak as the route moves to the east. We will reach at Dig Kharka (4,650m.) very near to the foot of the Hinku Glacier. This bestows you with enjoyable and grassy setting. Heading away from Dig Kharka and ascend above (5,000 m.). The track heads toward out of Tangnag alongside the lateral moraine at the Dig Glacier. We will halt to climb up the moraine for a view of the perfect Sabai Tso glacial lake. A move down in lake-level, caused by a current split of the natural dam is clearly visible. We will arrive at Khare in the early afternoon and have lunch. From Khare, the striking north face of Mera Peak view and Mera glacier can be seen.
Day 10 : Trek to Mera base camp (5200meters), overnight at tented camp
We have a trip from Khare to Mera base Camp. Today you will have a short distance trip, gradually ascending up onto Mera glacier. Ascend begins with steep, but knocks over out as you reach the peak of the glacier. You will pass through a long flat on top of the glacier while passing through Mera La (5,400m.). As soon as we reach at Mera Base Camp we will install our camp for overnight stay.
Day 11 : Mera high camp (5780meters), overnight at tented camp
Today, we will ascend to Mera High Camp (5780m.). You will go across a long flat on peak of the glacier and then reach at the High Camp (5780m.). From here, the views are eye-catching. The remaining path leads us to the summit of Mera Peak the next day.
Day 12 : Summit up to Mera peak (6654meters) and back to base camp, overnight at tented camp
Today, we reach at the summit at the Mera Peak (6654m.). This area is reasonably covered by ice glacier. The views make you astonished as you can be delighted the Everest, Baruntse, Makalu, Kusum Kanguru and many other panoramic peak views. Moreover, you will be overwhelmed by the wonderful views that will mesmerize you forever.
Day 13 : Extra day for summit in case of bad weather, overnight at tented camp
Day 14 : Trek to Honku valley, overnight at tented camp
After successful attempt of Mera Peak, we continue our journey to Honku valley for Island Peak to climb.
Day 15 : Trek to Panch Pokhari (5200meters), overnight at tented camp
From honku Valley, you will today trek to Panch Pokhari which offers perfect mountain views, rich culture and real adventure. This area also bestows a combination of well-off cultural heritage, incomparable beauty and natural diversity. Overnight at tented camp.
Day 16 : Rest at Panch Pokhari for acclimatization, overnight at tented camp
Today we have a day rest for adjusting properly with the environment at the height in Panch Pokhari.
Day 17 : Trek to Amphu Lapcha La base camp (5400meters), overnight at tented camp
Amphu Labtsa pass is challenging to cross where our experienced guides will fix rope on the rocky crest and compact blue glacier ice from our south Amphu Laptcha base camp. We set up our camp for overnight.
Day 18 : Trek to Chhukung (4750meters) after crossing Amphu Lapcha La pass (5700meters), overnight at guesthouse
We move to Chhukung today after crossing Amphu Lapcha La Pass(5700m.). It is located unshakably beneath a huge rock wall that joins Nuptse with Lhotse. From here, you will also see magnificent views of Amadablam (6856 m.), almost surely, the most pictured peak in Nepal.
Day 19 : Trek to Island Peak Base Camp (4790meters), overnight at tented camp
We will start ascending early to arrive at the Island Base Camp and our route now gets difficult once we arrive at the foot of the pointed icefall below the peak. Great care has to be taken while ascending the wall to reach on the edge which leads to the summit. After getting to the summit, you will move down to the Island Peak Base Camp.
Day 20 : Summit Island Peak (6160meters) and back to base camp, overnight at tented camp
In the early morning, we will begin our climbing to arrive at the summit. Our trail will get complicated once we reach the bed of the pointed icefall beneath the peak. In order to succeed, great caution must be implemented while balancing the barrier to approach out on the rim leading to the summit. After we reach the summit, we will be back to the base camp.
Day 21: Extra day of summit in case of bad weather, overnight at tented camp
Day 22 : Trek to Pangboche (3900meters), overnight at guesthouse
Today we traverse the Khumbu River on a wooden suspension bridge and walk following the Imja Khola to the community of Pangboche trek for around 5 hours today.
Day 23 : Trek to Namche Bazaar (3440meters), overnight at guesthouse
Today, we will walk beside the river and, after coming across we make our way up through birch and rhododendron forest to Tengboche. From Tengboche, we move down to the bridge above the DudhKoshi at Phunki Tenga and then we return back to Namche. We walk for around 5 hours. Tonight at guest house in Namche.
Day 24 : Trek to Lukla (2866meters), overnight at guesthouse
Following the track, we arrive at Lukla scaling different Sherpa villages crossing a suspension bridge above Thado Kosh. For about 45 minutes, we go up to accomplish the whole trail and we reconfirm flight ticket and see off to local porters
Day 25 : Fly back to Kathmandu, overnight at hotel
After travelling for 35 minutes, we fly back to Kathmandu from Lukla in the morning and move back to the hotel. Rest of the day we can lighten up.
Day 26 : Leisure day in Kathmandu, overnight at hotel
Today, you have rest day for relax or you can also go for shopping in Kathmandu or you can do anything you like to by yourself. Overnight at hotel.
Day 27 : Transfer to airport, departure onward destination
After all the procedures at the airport, we will be departed to our respective destination.
Trip Inclusion
What is included?
Airport / Hotel transfers.
Hotel accommodation in Kathmandu with breakfast as per the programme.
Guided sightseeing tour in Kathmandu inclusive with all entrance permit fees.
Three meals in a day (Breakfast, Lunch, Dinner) with hot beverage and snacks whilst on trekking.
Guesthouse and tented camp accommodation whilst on trekking/climbing.
Makalu Barun National Park and Sagarmatha National Park entrrance fees.
Mera Peak Climbing permit fee.
Island Peak climbing permit fee.
All necessary staff with an experienced fluent English speaking trekking and expedition guide trained and licensed by Nepal Mountaineering Association (NMA), cook and assistant expedition guide.
Highly experienced trekking porters to carry luggage and equipments (1 porter per 2 trekkers).
Staff food, accommodation, equipment, salary & insurance.
Domestic flight Kathmandu – Lukla – Kathmandu inclusive with all entrance permit fees.
All governmental paperwork and procedures.
All government and local taxes.
Satellite phones.
Group climbing equipment (ropes, ice axe, ice screws, harness, carbine etc.
Exclusive First Aid Medical Kit Bag, Oxymeter.
Farewell dinner in Kathmandu at typical Nepali restaurant.
What is not included?
Visa fee for Nepal.
International airfares, extra baggage and cargo charges
Visa Fee.
Personal trekking Equipment, travel and medical insurance & helicopter rescue, personal expenses.
Meals and extra night (more than stated in itinerary) accomodation in Kathmandu.
Personal expenses
Personal expedition equipment.
Bar and beverage bills.
Your Travel and rescue Insurance.
Rescue & Evacuation costs.
Your optional and extended trips e.g. sightseeing, rafting etc.
Gratitute (tip) for staff.
FAQs
Necessary Gears
Main rope
Down Sleeping
Down Jacket, Gore-Tex jacket, Trouser
Climbing boots
Trekking boot
ICE-axe with Ice hammer
Rucksack
Crampon
Stick
Harness
Get up (Boot clover)
Snow Glass
ICE Screws
Snow Shavel
Carbine Lock & unlock
Head Lights
Wind Proof Jacket & trouser
Down Trouser
Wind Proof Trouser
Water Bottle
Woolen Gloves
Bag Cover
Wind mask for climbing
Climbing gloves
Socks for climbing
Personal Medicine
Eight figure
Knife
Note: You can bring the necessary gears from your own country or can buy or hire from the stores at Kathmandu.
Note
We would like you to know that although we try to follow the program given above, at times local trails or weather conditions may compel us to make slight changes if necessary. The itinerary may also vary slightly subject to our trekkers' acclimatization rates. This odyssey goes into untamed territory above the timberline, so we seek to request maximum flexibility if and when required for the safety of your trip and your life. Thank you so much for your understanding. We value your precious life.
Quick Fact of the Trip
Trip Duration : 27 days
Best Season : Spring & Autumn
Country : Nepal
Min Altitude : 2610meters
Max Altitude : 6654meters
Trip starts : Kathmandu
Trip ends : Kathmandu
Group size : Min – 2
---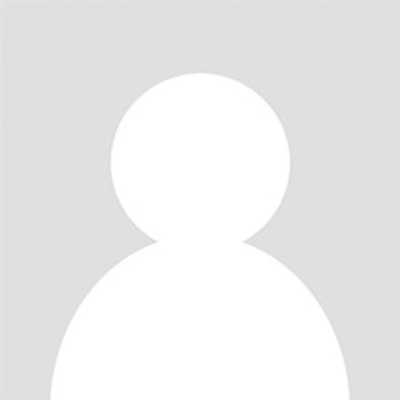 Best climbing experience in Nepal
Had a great time with Unique Adventure. When looking for a organization to help me book a trip for Mera Peak and Island Peak, Khum and his team were very responsive. The overall communication was very professional, swift and clear. The team showed flexibility in setting up the itinerary and made sure everything was arranged. During the trip I was contacted multiple times to check whether everything was going according to plan which felt like the people were really engaged and making sure I was having the trip of a lifetime. Thanks to Khum, Chris and his team and a special thanks to Dawi Furi Sherpa who was my guide for the entire trip selected by Unique Adventure. Would highly recommend booking a trip with them if you're looking for a professional and great company for trekking/climbing in Nepal.
Martijn de Win
---
Join the Similar Trip 2023