Classic Nepal Tour (Rafting, Safari & Himalayan Scenery)
Overview
On this programme, we leave Kathmandu for rafting by drive. After arrived at rafting starting point, we will be joining an unforgettable experience of rafting in Trisuli River and continue drive to Chitwan National park. After our memorable safari in Chitwan National Park, we head to Pokhara, the lake city and drive half an hour to Sarangkot; a vantage point of panoramic Himalayan ranges as well as sunrise and sunset views. Finally, we terminate our trip with exploring local villages and fantastic mountain views from Pokhara.
Itinerary Details
Day 01 : Meeting upon arrival at Kathmandu International airport by our representative, Transfer to airport.
Day 02 : Drive to Chitwan (half day rafting on Trisuli river), observe the Tharu culture dance in the evening, Overnight at Jungle Lodge.
Day 03 : Jungle Activities in Chitwan national park like cannoning in Rapti River, Elephant riding, Jungle walk, visit to Elephant breeding center), Overnight at Jungle Lodge.
Day 04 : Bird watching at Chitwan and drive to Pokhara, Overnight at Hotel.
Day 05 : Drive to Sarangkot (nice spot for the sunrise as well as sunset and great Himalayan panorama.), Overnight at Hotel.
Day 06 : Drive back to Pokhara and explore around the famous sites at Pokhara in the afternoon. Overnight at Hotel.
Day 07 : Drive back to Kathmandu, Overnight at Hotel.
Day 08 : Free day in Kathmandu, Overnight at Hotel.
Day 09 : Transfer to airport, departure on your own destination.
Trip Inclusion
What is included?
Accommodation with BB plan whilst on trip.
Necessary sites and manument entry fees.
An experienced fluent English speaking tour guide, trained and licenced by government of Nepal, Ministry of Tourism & Civil Aviation.
Staff food, commodation & salary.
All necessary ground transportation.
Airport transfers.
All governmental procedure.
Farewell dinner in Kathmandu at typical Nepali restaurant.
What is not included?
Meals at Kathmandu.
Personal nature expenses.
Bar and beverage bills.
Your Travel Insurance.
Rescue & Evacuation.
Gratitude (tip) for staff.
FAQs
Highlights Of The Tour
Thrilling experience of rafting in Trisuli River, Jungle Safari in Chitwan National park and encounter with wild animals, exploring Pokhara city, boating at Phewa Lake and eye-catching Himalayan panorama from Sarangkot.
Note
The conditions stated in the itinerary are for the visitors who prefer full package programme. At the same time, we also serve you based on your choice. The selection of itineraries and the staff depends on your choice and financial procurement. We have options for any partial visit as per your requirement and financial condition.
Note
We would like you to know that although we try to follow the program given above, at times local trails or weather conditions may compel us to make slight changes if necessary. The itinerary may also vary slightly subject to our trekkers' acclimatization rates. This odyssey goes into untamed territory above the timberline, so we seek to request maximum flexibility if and when required for the safety of your trip and your life. Thank you so much for your understanding. We value your precious life.
Quick Fact of the Trip
Trip Duration : 9 days
Country : Nepal
Trip starts : Kathmandu
Trip ends : Kathmandu
Group size : Min - 1
---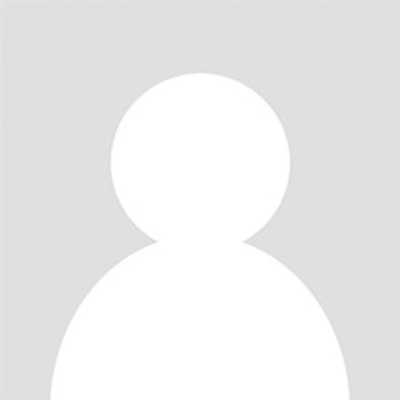 10-day trip of Kathmandu, Pokhara, Chitwan
My grandmother and I went on a 10-day trip to Nepal, covering important areas such as Kathmandu, Pokhara and Chitwan. Our trip was extremely pleasant, right from the day we stepped foot into Nepal, where we were greeted with a warm Nepali-style welcome, followed by complementary dinner and a cultural show. Our driver Ruben even gave us his spare SIM-card free-of-charge to prevent us the hassle of applying a SIM-card using our foreign passports - such was the hospitality of Unique Adventure International. Even during the booking phase, communication with Mr Khum from Unique Adventure was very hassle-free as he was fast to respond, and immediately altered the existing package to customise as per our preferences. for example, I had wished to visit Bhkathapur, which was not initially on the package, and he immediately added it in and re-arranged some other destinations to make for a smoother journey and got back to me about the new package, all within half-a-day. The company also included all guide expenses, travel expenses, accomodation and breakfasts, as well as entrance fees in their package price - which made the trip itself very hassle-free, without me having to worry whether there was enough money to see certain attractions. Our first 2 days were spent on travelling around cultural sites in Nepal, such as Pashupathinath Temple and Durbar Square in Kathmandu, as well as Bhaktapur. These were extremely beautiful places, rich in culture and heritage. Our guide Mr Ram was very knowledgeable and friendly, and was not rushing us to move from one site to another. Instead, he allowed us the luxury of time to slowly explore the structures, and was always willing to answer extra questions we had. He also helped to bridge our language gap by helping to communicate with shopkeepers, priests etc., as well as teaching us how to engage in certain religious rituals which we had interest in. Following this, we were driven to Chitwan in the same vehicle, where we stayed in Hotel Park Land and engaged in jungle activities. Again, excellent service with buffet for all 3 meals, and knowledgeable guides bringing us into the forests for walks and safaris. We managed to spot a black bear and 2-3 rhinos during our Jeep Safari, which my grandmother and I were very excited about. Furthermore, the hotel was very accomodating with elderly people such as my grandmother, as they had a guide who brought them on a slower walk and made sure they were well and safe throughout the forest activities. It was because of responsible people like them that I was able to go ahead and enjoy myself without having to worry about the safety of my grandmother. ??Chitwan was followed by Pokhara, with a 3h stop at the beautiful town of Bandipur. Although the package had initially only included a 1h stop at Bandipur, I liked the beautiful hilly-town so much I wanted to spend a few more hours there. I made this known to Mr Khum and our driver, Ruben, and they were extremely accomodating and flexible, allowing us the few more hours at Bandipur. This is unlike other tour agenices, which often force their iterinary down your throats. Upon arriving in Pokhara, I realised there were many adventure activities which I wanted to do that were not included in the package. I tried booking these activities, such as paragliding, ultralight flight and horse trek, by myself, but was unfortunately unable to do so. I then escalated my concerns to Mr Khum, who immediately helped me book these activities at no extra cost other than the cost of the activities themselves. This really elevated my experience in Pokhara. Following all this, we headed back to Kathmandu for a couple days' rest and shopping before flying back to our country. We had chosen to stay in a homestay in the village area for the last 2 nights. While the host was very pleasant and the bed was comfortable, the toilet unfortunately had a musky odour to it, which made showering and even being in the room very difficult. We mentioned this to Mr Khum, who then immediately apologised for any inconvenience caused and upgraded us to a hotel for free. All-in-all, it was a very pleasant experience travelling around Nepal with Unique Adventure. Mr Khum would constantly and tirelessly update my mom back home about our safety, and special credits to our driver Ruben, who took very good care of my grandmother and went above and beyond in many instances, such as preparing my surprise birthday party, telling me stories about different Nepali villages and so on. I will be sure to return to Nepal with Unique Adventure in the future.
Kaveen Kumar, Singapore
---
Join the Similar Trip 2023