Overview
Bhutan is a small independent kingdom in the Himalayas lying between Tibet and India with a recorded avifauna of over 616 species. Only recently has it begun to open up to visitors. Over 72% of the land is still forested and 26% of the land is protected as National Parks. It is an ideal place to see a wide variety of birds that are impossible or difficult to see anywhere else. Unlike the other Himalayan countries which suffer from much deforestation and environmental degradation, Bhutan 's richly diverse and beautiful forests are some of the best remaining forest habitats in the Himalayas. So much so that the country is claimed to be the major part of the high bio-diversity conservation hotspot known as Eastern Himalayan hotspots.

Apart from the birding, this tour will give you a feast of imposing architecture, breathtaking views, friendly people and natural spring beauty of this stunning mountain kingdom. The trip will enable you to see most of the 616 species recorded in Bhutan so far as the tour takes you right through the leading endemic bird areas of Bhutan. By the end of the trip you will come to understand how the Bhutanese people have harmonized with culture and the natural environment over the centuries. This itinerary of birding from west to east Bhutan can be done from spring, early summer and autumn.
Itinerary Details
Day 01 : Arrive Paro from Delhi or Bangkok or Kathmandu , Drive to Thimphu , Overnight hotel
Day 02 : Around Thimphu, Night near Punakha in Meri Puensum Resort
Day 03 : Spending around Punakha – sightseeing and Birding
Day 04 : Spending around Punakha – sightseeing and Birding
Day 05 : Continuing east, past Wangdue Dzong, stay guesthouse next to Gangtey Gompa
Day 06 : Leaving Gangtey, Night in Trongsa, Sherublig Lodge
Day 07 : Head south, Night at Jakar, Sidharta Resort.
Day 08 : Continuing our circuit east accommodation in traditional house.
Day 09 : Exploring the fabulous, lush primary forests –birding
Day 10 : Exploring the fabulous, lush primary forests –birding
Day 11 : We retrace our way back to Bumthang across the Thrumsingla pass, Night at Jakar.
Day 12 : Full day in Bumthang, Night in Jakar
Day 13 : Early drive to Thimphu
Day 14 : Morning, shopping, and afternoon drive to Paro, Night at Paro
Day 15 : Morning flight to Kathmandu or Delhi or Bangkok , tour end.
Trip Inclusion
What is included?
Bhutan visa fee.
Airport transfer.
Local bilingual guide.
Group medical kit.
Hotel accomodation with full board service.
Private transportation.
Park entrance fees.
Sightseeign and site entry fees.
All necessary organisational requirements.
What is not included?
Personal expenses.
Bar and beverage bills.
Your travel insurance.
Tip and Gratitude etc.
FAQs
Highlights of the Tour
Exploring Gangtey gompa, Taktsang, Nyingmapa monastery, beautiful Ura village, Swiss farm, and Bumthang valley, 18-century Chendebji chorten etc.
Note
All the conditions stated in the itinerary are for the visitors who prefer full package programme. At the same time, we also serve you based on your choice. The selection of itineraries and the staff depends on your choice and financial procurement. We have options for any partial visit as per your requirement.
Note
We would like you to know that although we try to follow the program given above, at times local trails or weather conditions may compel us to make slight changes if necessary. The itinerary may also vary slightly subject to our trekkers' acclimatization rates. This odyssey goes into untamed territory above the timberline, so we seek to request maximum flexibility if and when required for the safety of your trip and your life. Thank you so much for your understanding. We value your precious life.
Quick Fact of the Trip
Trip Duration : 15 days
Best Season : Spring & Autumn
Country : Nepal
Group size : Min - 1
---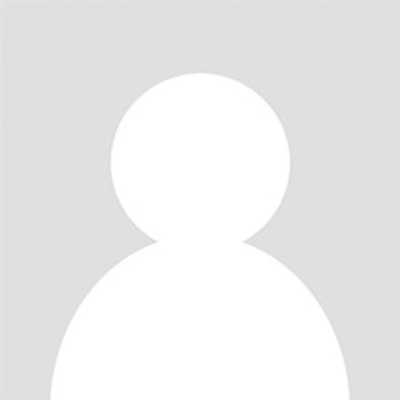 Bhutan Tour
Bhutan is a beautiful and stunning country! Although we cant say we experienced "spectacular" things, we loved the whole atmosphere, its very peaceful there, gorgious untouched landscape, extremly friendly, relaxed and curious people though - they enjoy to meet you and like to share, but they never hassled us.
Really everywhere you can feel the living buddhism - and this was a new experience for us compared to other countries. It comes across everywhere and its in the lifes of the people since centuries until now - and nevertheless Buthan is a country that is open minded for modern spirit and in a change.
The two guides did a great job, everything was perfectly organized, accommodation, food and also the car were really great and if we had a wish, our guide made it possible! So we visited a school spontaneously, joined a buddhism ceremony with a Buthanese family, changed plans for the last days and stayed one more night in wonderful Phobjika valley, and visited even a Buthanese "night club"...

So thanks for your help Unique Adventure International PVT.LTD, Director(Khum Bahadur Subedi) and organizing, the communication between us worked always very well and we highly recommend booking with you. If we ever will come to Nepal we would like to contact you - and even meet you?
All the best,
Elly & Ralf
Elisabeth Edele, Munchen, Germany
---
Join the Similar Trip 2023