Everest Base Camp Trek with Island Peak
Overview
Everest Base Camp Trek with Island Peak trek which is one among the most famous destinations for the Mountaineers and adventure lovers. The duration of this tour is 21 days and the best season to go for this trail is the time of spring and autumn.
The Everest Base Camp Trek takes you to the base of incredible and highest peak of the world, Mount Everest. Apart from Mount Everest, you will also come to see Mt. Lhotse, Mt. Makalu, Mt. Nuptse, Mt Cho Yu and more; and have an insight of local Sherpa cultures and traditions. Our trek Everest Base Camp trek will start through Namche and Tengboche, Dingboche and Lobuche, which afterward will halt at Mt. Everest Base Camp. Terrific suspension bridges and hiking towards elevation will let you know that you are not far from reaching the biggest mountain in the world. The whole trail follows through the heartland of Sherpa people who are the unique inhalant of the highland. Our trail passes through different picturesque typical Sherpa villages and numerous colorful Gompas. Island peak which is also known as Imja Tse peak is our destination. It was named so because when it's viewed from Dingboche, it resembles an isle in a sea of ice. Later in 1983, the peak was renamed as Lmja Tse. Island peak or Lmja Tse is the most popular climbing in Nepal which is elevated 6160meters high. The peak is appealing and beautiful with a decidedly glaciated west face rising from the Lhotse Glacier. The summit of Island Peak is led by the ridge rising to the south of that point. Island Peak not only offers you the pleasant hike but also provides you the extremely original and elegant sceneries of the Himalayas that you have never experienced in your life before. Some of the Himalayas you will experience along the way are Lhotse Shar (8383meters), Nuptse (7879meters), Lhotse (8516meters), Lhotse Middle Peak (8481meters), etcetera. Not only those, but some more Himalayas like Makalu, Baruntse, and Amadablam will make the trail even more appealing.
Along the trail, you will be accommodated with various Hotels, Guesthouses, and even Tented Camps so staying overnights won't be of any problem for us.
Itinerary Details
Day 01: Arrive Kathmandu, transfer to hotel
Soon after we land at Kathmandu Airport, we meet our Nepali representatives who will clarify us about the tour. After the short description by our representatives, we are sent to our Hotels where we will be staying overnight.
Day 02: Stay in Kathmandu for official procedure and sightseeing, overnight at hotel
Today you travel around Kathmandu valley which comprises visit around historical and saintly attractions; including Durbar Square, Boudhanath; one of the major stupas in Nepal, Swayambhunath; top on the hill in the city known as the Monkey Temple, Pashupatinath; Hindus holy place. Stay overnight at hotel in Kathmandu.
Day 03: Fly to Lukla (2800meters) & trek to Phakding (2611meters), overnight at guesthouse
We take a charming flight from Kathmandu early in the morning to Lukla (2827meters), we fly for 40 minutes. Arriving at Lukla, in the afternoon, we start our stroll by moving down to the Dudh Kosi River and take the key track to Namche Bazaar, located just over Chaunrikharka (2713m). The path is trouble-free and after coming across the tiny village of Ghat (2550meters) we make a small hike to Phakding. Overnight in Phakding.
Day 04: Trek to Namche Bazaar (gateway to Mt. Everest 3440meters), overnight at guesthouse
Today we trek for 4 hours from Phakding, we move ahead with a slight climb to Jorsale we get ahead of a waterfall. Now, the path villages are fused with an amazing forest of rhododendron, vast firs, and magnolia trees. Subsequently, we hike to Namche coming across a few bridges and then go up quite a few hundred meters, a vertical dive and another steeper climb through the forest. Overnight at a guesthouse.
Day 05: Rest at Namche Bazaar for acclimatization, overnight at guesthouse
We have a rest day today to become familiar at an elevated height in Namche Bazaar. Namche is an accepted village positioned in a great sheltered hollow. On top of the village, there lie the national park headquarters where one can take the chance to view both the gripping sunrise and sunset views. The amazing panorama includes excellent scenery of the Khumbu peaks and impressive views of Everest. After breakfast, optionally, we can either go for a hike towards Thame (3810meters) over the eye-catching Bhote Khola River Valley or go to the national park headquarters to view the exclusive Sherpa lifestyle and more.
Day 06: Trek to Tyangboche (3867meters), overnight at guesthouse
Today, we move downward through the area from Khumjung and halt for coffee and cake at the local bakery. We do this before we move toward the major track to Everest at Shanasa. Along our way, we can gaze upon the Danphe Pheasant and Himalayan Thar. After that, we keep continuing our track to Trashinga and then go down to cross the Dudh Koshi at Phunkitenga (3250meters) where will be stopping by for our lunch. In the daylight, we make a broad climb through fir, black juniper, pine and Rhododendron forest towards Tengboche Monastery. Not only the usual scenario but we can also get a glance at different other peaks and many more. We will be staying overnight at a guesthouse.
Day 07: Trek to Pheriche (4200meters), overnight at guesthouse
In the early morning, we will be visiting different monasteries nearby before moving down through a forest of birch, juniper, fir, and Rhododendron to the nunnery at Debouche. The trial involves stable climbs but because of the altitudes, we need to pace ourselves steadily throughout the day. After we pass Imja Khola, we will be reaching the village of Pangboche where we will be stopping by for our lunch viewing the beautiful peak of Ama Dablam. In the afternoon, at the first place, our route will be the climb through the open alpine hillsides and at the second, we cross the Imja Khola. After we get over this pass, we will be reaching our guesthouse to stay overnight, in Dingboche.
Day 08: Trek to Lobuche (4950meters), overnight at guesthouse
Keep on the trek along the moraine of the glacier; with the views of Kala Patthar (5545meters) and Mt. Pumori (7161meters) we hike today high above the Pheriche village. Pretty normal day today takes about 4 hours walking. The important day also for accommodation, Rest of the day we may take a simple hike around.
Day 09: Trek to Everest Base Camp (5400meters) and back to Gorakhshep (5160meters), overnight at guesthouse
Today, the walk towards Everest is along the Khumbu Glacier. You will reach the small village of Gorakhshep, where you will be able to have lunch. After having your lunch the trail will lead you to the Mt. Everest base camp at an altitude of 5400meters. Everest base camp gives you an unforgettable view of Khubutse, Mt. Pumori, Changtse and Khumbu ice fall instead of Mt. Everest.
Day 10: Trek to Kalapatthar (5545meters) and back to Lobuche, overnight at guesthouse
Hiking up the Kalapatthar, we will make a vertical climb which allows us to view the Everest Peak continuously. Not only this, but we can also view other mountains like Pumori (7161meters), Lingtren (6697meters) and Khumbutse (6623meters). These mountains divide us from Tibet and just over the Lho La Pass, we can observe the large face of Changtse (7750meters). After that, we head back to Lobuche where we will be staying overnight at guesthouses.
Day 11: Trek to Chhukung (4730meters), overnight at guesthouse
From Lobuche, we hike towards Chhukung Valley. Chhukung Valley is located unwaveringly under an incredible rock wall which links Nuptse with Lhotse. From here, we will be having fabulous views of Amadablam (6,856m) which is also titled the most photographed mountain in Nepal. Overnight at a guesthouse.
Day 12: Trek to Island Peak Base Camp (5200meters), overnight at tented camp
Today, we walk along the Imja Khola to Pareshaya Gyab, it is an enjoyable place by a small lake with nice views of the Lhotse glacier and Nuptse-Lhotse wall. Once our camp is ready, we will be off to get our climbing materials for the purpose of getting ready for the next day of our ascent.
Day 13: Ascent High Camp of Island Peak (5600meters), overnight at tented camp
Ascending from the base camp we will reach to the Island Peak High Camp (5600meters). From this point, we can see semicircle view of cliffs that go up in the north to the rocky peaks of Nuptse (7879meters), Lhotse Middle Peak (8410meters), Lhotse (8516meters) and Lhotse Shar (8383meters). To the east, we will view the iced up waves of the Lhotse Shar Glacier above which towers Cho Polu (6734meters) and we will also witness Makalu (8481meters). From the south of the Imja glacier, we will be rewarded by Baruntse (7129meters) and Ama Dablam (6856meters). Overnight at tented camp.
Day 14: Island Peak Summit (6160meters) and back to Island Peak Base Camp, overnight at tented camp
In the early morning, we will begin our climbing to arrive at the summit. Our trail will get complicated once we reach the bed of the pointed icefall beneath the peak. In order to succeed, great caution must be implemented while balancing the barrier to approach out on the rim leading to the summit. After we reach the summit, we will be back to the Base Camp.
Day 15: Extra day for a summit in case of bad weather, overnight at tented camp
We have set aside a day at the base camp just not to mess up our schedule because of bad day weather. Overnight again at tented camp.
Day 16: Trek to Dingboche (4360meters), overnight guesthouse
Today, we trek to high peak walking around stunning Imja Khola Valley. Dingboche is located in a hop hedge of little ground bounded by stone wall defensive crops of potatoes and barley. Overnight at guest house in Dingboche.
Day 17: Trek to Namche Bazaar, overnight at guest house
From Dingboche, we take a little dissimilar means down to Orsho, then moving to Pangboche village. Here we can see the oldest monastery in the region which contains what is said to be the scalp and skeleton of a 'Yeti' or the repulsive snowman. Leaving mountains behind us, our descent takes us through Tengboche Monastery at height of 3860 meters before continuing back to the town of Namche Bazaar at 3441meters. We arrive back at Namche Bazaar in the afternoon.
Day 18: Trek to Lukla, overnight at guest house
After having our breakfast, go back over the major road down to Dhudh Koshi retracing to Phakding. Following the track, we arrive at Lukla scaling different Sherpa villages crossing a suspension bridge above Thado Koshi. For about 45 minutes, we go up to accomplish the whole trail and we reconfirm flight ticket and see off to local porters.
Day 19: Fly back to Kathmandu, transfer to hotel
After traveling for 35 minutes, we fly Back to Kathmandu from Lukla in the morning and move back to the hotel. Rest of the day we can lighten up.
Day 20: Leisure day in Kathmandu, overnight at hotel
Today is our rest day in Kathmandu. It is up to us finalize; either we stay at the hotel and loosen up or go out by yourself and do shopping or similar.
Day 21: Transfer to airport, departure on your own destination
After all the procedures at the airport, we will be departed to our respective destination.
Trip Inclusion
What is included?
Hotel accommodation in Kathmandu with breakfast as per the programme.
Airport / Hotel transfers.
Expert Climbing Guide and porter
Three meals in a day (Breakfast, Lunch, Dinner) with hot beverage and snacks whilst on trekking.
Cosy guesthouse and Tented camp accommodation whilst on trekking.
Sagarmatha National Park entry and trekking peak royalty fees.
All necessary staff with an experienced fluent English speaking trekking and expedition guide trained and licenced by Nepal Mountainering Association (NMA), cook and assistant expedition guide.
Highly experienced trekking porters to carry luggage (1porter per 2 trekkers).
Staff food, accommodation, clothing, salary & insurance.
All necessary ground transportation.
All governmental paperworks and procedures.
All government and local taxes.
Satellite phones and Gamow bag.
Exclusive Medical Kit Bag
Farewell dinner in Kathmandu at typical Nepali restaurant.
What is not included?
Visa fee for Nepal.
International airfares, extra baggage and cargo charges
Visa Fee.
Personal trekking Equipment, travel and medical insurance & helicopter rescue, personal expenses.
Meals and extra night (more than stated in itinerary) accomodation in Kathmandu.
Personal expenses
Personal expedition equipment.
Bar and beverage bills.
Your Travel and rescue Insurance.
Rescue & Evacuation costs.
Your optional and extended trips e.g. sightseeing, rafting etc. (other than the negotiated)
Gratitude (tip) for staff.
Info
Necessary Gears
Main rope
Down Sleeping, Bag
Down Jacket
Gore-Tex jacket
Trouser
Climbing boots
Trekking boot
ICE-axe with Ice hammer
Rucksack
Crampon
Stick
Harness
Get up (Boot clover)
Snow Glass
ICE Screws
Snow Shavel
Carbine Lock & unlock
Head Lights
Wind Proof Jacket & trouser
Down Trouser
Wind Proof Trouser
Water Bottle
Woolen Gloves
Bag Cover
Wind mask for climbing
Climbing gloves
Socks for climbing
Personal Medicine
Eight-figure
Knife
Note: You can bring the necessary gears from your own country or can buy or hire from the stores at Kathmandu.
Note
All conditions stated in the itinerary are for the visitors who prefer full package programme. At the same time, we also serve you based on your choice. The selection of itineraries and the staff depends on your choice and financial procurement. We have options for any partial visit as per your requirement regarding your interest and financial condition.
Quick Fact of the Trip
Trip Duration : 21 days
Best Season : Spring & Autumn
Country : Nepal
Min Altitude : 2834meter
Max Altitude : 6160meter
Trip starts : Kathmandu
Trip ends : Kathmandu
Group size : Min - 1
---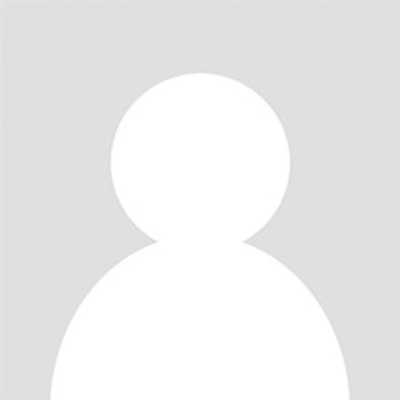 Island Peak Expedition
I spent one month climbing Island Peak (6189m) and Lobuche Peak (6119m) including Cho La Pass through Unique Adventure and had an amazing experience. Everything was very well organized and planned for - transportation, food, lodging, equipment, permits, and schedule.

Khum Subedi was very helpful at introducing me to Kathmandu upon my arrival and getting everything for our trip organized. I was provided an excellent guide - Lakpa Sherpa, and two strong porters - Pema and Pasang.

My guide did a great job of gauging my strengths and weaknesses throughout the trip and adjusting the pace and schedule appropriately, and as a result we reached both summits successfully. He also taught me an enormous amount about the culture of Nepal along the way. Even though I was a solo female traveler I felt very comfortable with everything and am very glad I chose this trip! I can't wait to go back to Nepal!


Sarah Strattan, USA, Colorado
---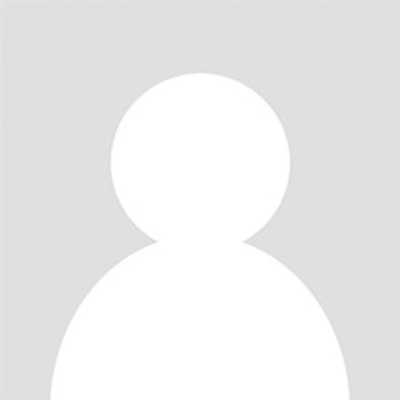 Island peak Trek
Thanks for all of your help with my trip. I've very much enjoyed my time here in Nepal and trekking in the Everest region was among the highlights!
Cathy Collentine, USA
---
Join the Similar Trip 2020