Mera Peak Climbing (6470m)
Overview
Mera Peak (6470m.), one of the highest peaks in Nepal is technically easy that entails little more than crampons, ice axe etc. Mera Peak lies between the mighty peak of Mount Everest and Mont Blanc. Along with the landscape of high elevation while ascending Mera Peak, Unique Adventure will assist you to see Mt. Everest (8848m.), Lhotse (8516m.), Cho-Oyu (8201m.), Makalu (8463m.), Nuptse (7855m.), Kanchenjunga (8586m.) and Chamlang (7319m.) amongst many others; different community of Sherpa, Tamang, Brahman, Chhetri, Newar and great Himalayan scenery.
The path moves all the way through the pristine rhododendron, silver fir, oak forest etc. En-route, you can see Mera Glacier and striking alpine lake. Also, Mera Peak trek will provide you with the typical Sherpa society of the Solukhumbu which will be a daydream experience. Mera Peak also has some crevasses all around, and the path can be challenging.
Our trek will begin by moving southeast from Lukla. We will walk all along a high, rocky edge via dense forests and cross several rivers before reaching at the pass and then takes us to the rural Honku Valley. Trekking in this untamed land of Himalayan is indeed an impressive experience. At Tangnag, you will rest and walk around the giant moraine and the stunning glacial lake lying north of the village. We will move forward to Khare (5,099m.) and install camp. Our way up now will follow the glacier that takes us to Mera la (5,415m.) and on to the high camp of Mera Peak. From high camp, we can witness a heart sweeping view of Kanchanjangha, Makalu, Chamlang to the east, to the north you will see Everest and Lhotse and Cho-Oyu and Amadablam to the west. This view is without doubt one of the most eye-catching in all of Nepal. Then, we will reach at the summit of Mera Peak another morning. After that we will return back down the valley to Lukla for our flight back to Kathmandu.
Itinerary Details
Day 01 : Meeting upon arrival at Kathmandu international airport by our representative, transfer to hotel.
Soon after we land at Kathmandu International Airport, we meet our Nepali representatives who will clarify us about the tour. After the short description by our representatives, we are sent to our Hotels where we will be staying overnight.
Day 02 : Stay in Kathmandu for the official procedure & sightseeing, overnight at hotel.
Today you travel around Kathmandu valley which comprises visit around historical and saintly attractions; including Durbar Square, Boudhanath; one of the major stupas in Nepal, Swayambhunath; top on the hill in the city knows as the Monkey Temple, Pashupatinath; Hindus holy place. Stay overnight at hotel in Kathmandu.
Day 03 : Fly to Lukla (2856m.) and start trek to Chutok La pass (2945m.), 0.30 minutes flight and 5 hours walk approximate, overnight at guesthouse.
We take an incredible flight to Lukla. We then start walking for around 3 to 4 hours, east from Lukla, passing via a number of settlements before going into the thick forest on the hills below the Kalo Himal Edge. There are many routes leading away from the main path. As soon as we reach at Chutok La Pass.
Day 04 : Trek to Pangkongma (2950 meter) after crossing Col Khari La (3081 meter), 6 hours walk approximate, overnight at guesthouse.
Departing from Chutok La Pass, we will cross Col Khari La (3081m.) and then ultimately reach our destination at Pangkongma (2950m.).
Day 05 : Trek to Kurke (3800m), 5 hours walk approximate, overnight at guesthouse.
Day 06 : Trek to Thuli Kharka (4200m), 6 hours walk appproximate, overnight at guesthouse.
Day 07 : Trek to Kothe (3800meter), 5 hours walk approximate, overnight at guesthouse.
To reach Kothe today you will have to move steep down lane all the way. On the way you pass through forests of rhododendron, juniper and other local vegetation. The views you can take pleasure in from Mera peak, Nauleku peak and many other mountains and peaks.
Day 08 : Trek to Thangnak (4350m.), 6 hours walk approximate, overnight at guesthouse.
We walk from Kothe to Tangnang (4356m.) today passing all the way through Hinku Valley (4600m.). You will be moving all alongside the bank of stream and find bush on both sides. The lane continues to ascending and you can enjoy the scenes of Kusum Kanguru peak and many more.
Day 09 : Acclimatization at Thangnak, overnight at guesthouse.
This is a day rest for proper acclimatization at Tangang. Here you will let your bodies recover from the past days of hiking. You will relax, soak up and experience striking views of peaks and glaciers surrounding the head of the Hinku Valley.
Day 10 : Trek to Khare, 4 hours walk approximate, overnight at guesthouse.
We trek from Thangnang and walk towards the peak as the route moves to the east. We will reach at Dig Kharka (4,650m.) very near to the foot of the Hinku Glacier. This bestows you with enjoyable and grassy setting. Heading away from Dig Kharka and ascend above (5,000 m.). The track heads toward out of Tangnag alongside the lateral moraine at the Dig Glacier. We will halt to climb up the moraine for a view of the perfect Sabai Tso glacial lake. A move down in lake-level, caused by a current split of the natural dam is clearly visible. We will arrive at Khare in the early afternoon and have lunch. From Khare, the striking north face of Mera Peak view and Mera glacier can be seen.
Day 11 : Ascent to Mera Base camp (5200m.) via Mera La pass (5415m.), 5 hours walk approximate, overnight at tented camp.
This is another acclimatization day as you can arrange yourself for climbing the Mera Peak. You will observe beautiful and distinctive atmosphere here.
Day 12 : Ascent to high camp (5780m.), 6 hours walk approximate, overnight at tented camp.
Trekking from Khare to Mera High Camp (5780m.) gradually climbing up onto Mera glacier. The go up to begin with vertical, but flattens out as you get to the summit of the glacier. You will go across a long flat on peak of the glacier and then reach at the High Camp (5780m.). From here, the views are eye-catching. The remaining path leads us to the summit of Mera Peak.
Day 13 : Summit to Mera peak (6470-meter) and back to Base Camp, 9 hours trek and climb approximate, overnight at tented camp.
This area is reasonably covered by ice glacier. The views make you astonished as you can be delighted the Everest, Baruntse, Makalu, Kusum Kanguru and many other panoramic peak views. Moreover, you will be overwhelmed by the wonderful views that will mesmerize you forever.
Day 14 : Extra day to Summit Mera peak just incase of bad weather, overnight at tented camp.
We has set aside a day at the base camp just not to mess up our schedule because of bad day weather.
Day 15 : Trek back to Thangnak, Overnight at guesthouse .
We move ahead from Mera Base Camp Khare to reach Thangnak and it takes around 8 hours. This day you walk all along the gradual drop path to reach Tangnang. This is a tiny village and you will see yak settlement here. On the way you pass through forests covered with rhododendron, fir and local vegetation.
Day 16 : Trek to Tashing Dingma, overnight at guesthouse.
Day 17 : Trek to Chetava Kharka, overnight at guesthouse.
Day 18 : Trek to Chuthangma, overnight at guesthouse.
We trek from Chetava Kharka to Chutangma and it takes about five hours. Here, the trail climbs and then you trek downward path to reach Chutangma. On the way, you will walk through rocky lane.
Day 19 : Trek to Lukla, Overnight at guesthouse.
We take a trip from Chutangmaa to Lukla and it takes around four hours. You trek all the way through forests of fir, oak, rhododendron, juniper and local vegetation. The track moves downward all the way to Lukla. Here you will get pleasure from the scenes of Numbur Himal, Karyolang peak, Kongdi Ri and many other peaks.
Day 20 : Fly back to Kathmandu, Overnight at hotel.
After travelling for around 35 minutes, we fly back to Kathmandu, in the morning and move back to the hotel.
Day 21 : Leisure day in Kathmandu, overnight at hotel.
Today we have a rest day in Kathmandu. It is up to us finalize; either we stay at the hotel and loosen up or go out by yourself and do shopping or similar.
Day 22 : Transfer to airport, departure onward destination.
After all the procedures at the airport, we will be departed to our respective destination.
Trip Inclusion
What is included?
Airport pick up and drop off, upon arrival and departure in Kathmandu (International and domestic both).
Hotel accommodation in Kathmandu with breakfast as per the programme.
Mera Peak climbing permit fee.
Makalu Barun National Park entrance fee.
Food during the trek and climb (full board with breakfast, lunch and dinner with tea/coffee and seasonal fresh fruits).
All guesthouse accommodation during the trekking period and North Face, Salewa, Mountain Hardware or similar tented camp accommodation during the climbing period.
High altitude climbing leader (Sherpa guide) licensed by Nepal Mountaineering Association (NMA).
Well experienced English speaking assistant guide if the group size exceeds 4+ persons.
Necessary porters to/from base camp.
Group climbing equipment including ropes, ice screws, snow bars, harness, carbine, eight figure etc.
Domestic flight Kathmandu - Lukla - Kathmandu for guest and guide inclusive with all taxes and transfers.
Worst case, help with all rescue and evacuation arrangements.
Unique Adventure sleeping bag and down jacket, duffel bag, area map.
First aid medical kit, Oxymeter to check pulse, heart rate and oxygen saturation at higher altitude.
All applicable taxes as per the government rules and regulations.
All organisational requirements.
Farewell dinner in Kathmandu at typical Nepali restaurant.
What is not included?
Nepal visa (USD 25 for 15 days and USD 40 for 30 days).
Your international flight to and from Nepal.
Travel insurance (for emergency evacuation if needed whilst trekking / climbing).
Personal climbing gears.
Personal expenses such as laundry, telephone, internet/e-mail, etc.
Bar and beverage bills.
Meals and extra night (more than stated in itinerary) accomodation in Kathmandu.
Tips for guide, porter, driver.
FAQs
Necessary Gears
Main rope
Down Sleeping Bag
Down Jacket
Gore-Tex jacket
Trouser
Climbing boots
Trekking boot
ICE-axe with Ice hammer
Rucksack
Crampon
Stick
Harness
Get up (Boot clover)
Snow Glass
ICE Screws
Snow Shavel
Carbine Lock & unlock
Head Lights
Wind Proof Jacket & trouser
Down Trouser
Wind Proof Trouser
Water Bottle
Woolen Gloves
Bag Cover
Wind mask for climbing
Climbing gloves
Socks for climbing
Personal Medicine
Eight figure
Knife
Note: You can bring the necessary gears from your own country or can buy or hire from the stores at Kathmandu.
Note
We would like you to know that although we try to follow the program given above, at times local trails or weather conditions may compel us to make slight changes if necessary. The itinerary may also vary slightly subject to our trekkers' acclimatization rates. This odyssey goes into untamed territory above the timberline, so we seek to request maximum flexibility if and when required for the safety of your trip and your life. Thank you so much for your understanding. We value your precious life.
Quick Fact of the Trip
Trip Duration : 22 days
Best Season : Spring & Autumn
Country : Nepal
Min Altitude : 2834m
Max Altitude : 6470m
Trip starts : Kathmandu
Trip ends : Kathmandu
Group size : Min - 1
Your Travel guide
Trip by Locals connects travelers with local Travel Guide here you'll find all the essential information you need to plan the perfect trip.
---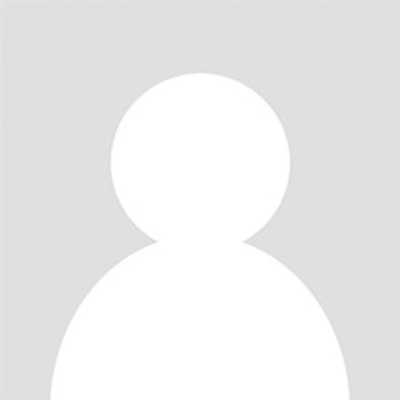 Mera Peak - 2014
Mera peak : the highest trek in Nepal is not a technical climb, you can reach the summit in 9 days from Lukla, the last day only 4 hours is necessary to be on the top, you just have to follow a daily vertical higher of 500, 600 meters (walk only in the morning), with only 2 nights in tent. The view is unique and wonderful. In May the rhododendrons are in bloom!

Lovers of the mountains will not be disappointed. But the temperature is very cold, it often snows, you need to wear a big jacket and to have a good sleeping bag, there's no heat in the lodge and no shower: if you want it you have to pay. You eat rice, potatoes, noodles, eggs, soup, and drink a lot of hot tea. The guide gives you goods advices not to have a headache. Katmandu is a very big town, a difficult city to live: too much polluted, noisy, dirty and crowded but you need to see in 2 days Durbar square, the Indian and boudhiste temples and Baktapur borrow. You will be welcomed by Khum the Director of Unique Adventure International P.ltd. very friendly and attentive in a nice hotel and the restaurant is good with dances in traditional dress!
Willim Deler, France
---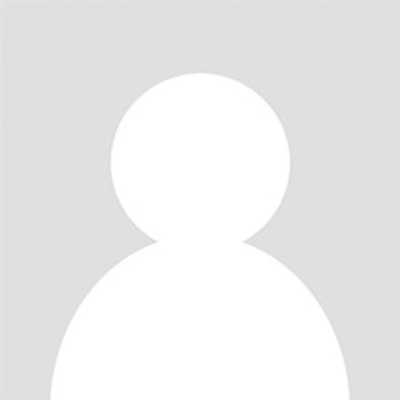 Mera Peak climbing
Our experience in Nepal was very gratifying. Your company contributed enormously to it. This is more or less, our experience. I hope to meet you next time we go to Nepal.

"In the autumn of 2013 we contracted the services of Uniquetreks c ompany . We climbed Mere Peak on October 13. Our initial intention was, once finished the climb of Mera, go to Hinku valley and cross the Amphu Lapsa to arrive Chukung. Unfortunately, the second part of our trekking was not possible due to the great quantity of snow fallen during the 13th and 14th of October.

With regard to the Agency Uniquetreks, we have to say that the service was very good, with a limited price, which makes the relation quality - price excellent. The guide (Sherpa Llacpa) is a very high qualified professional, who knows the route very well, as well as the possible ways of approximation. To come to Honku's valley, we follow an alternative way to Khote, not crossing Chatara pass, which was very beautiful one, despite the bad weather.

The rest of the team - Nima, Phuri, Pasang, Norbu, and Tzambo-always with an exemplary behavior. The food has been of sufficient quality and quantity at all time. The manager-Khum Subedi - always bore in mind any suggestion for our part.

Definitively, it has been a very positive experience with an absolutely advisable Agency."
Jose Miguel Goni, Spain
---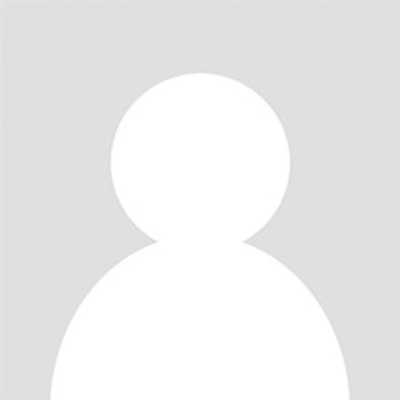 Mera Peak
I was on a 12-day Mera Peak climbing with Unique Adventure International, Mar 18 to Mar 29, 2013. We started from Lukla and ended up there. My original itinerary was to go Mera Peak, then take Amphu Lapcha and finally climb Island Peak. I consider myself very lucky about the offered price; Mr. Khum.Subedi (director) had offered me a very competitive price for my trip. Unfortunately, the way to Amphu Lapcha was almost closed with very deep snow and would be very dangerous, so we deleted the Amphu Lapcha & Island Peak due to the snow and time frame. This trip involved 2 days of tenting on high camp at 5800 meters. All other days were at lodges, which really helped me avoiding AMS, and also to enjoy the good food, and hospitable people.

For the climb, UAI provided a Sherpa guide (Lakpa) and 2 porters (Mondok and Pasang). The trip involved taking 4 days of trekking to get to Kothe, 3500m, from Lukla. This allowed me plenty of time to acclimatize to the higher elevation; the highest pass we came over was around 4600m at Zatrala Pass. Along the way we saw beautifully blooming rhododendrons and magnolias and different ethnic group villages. By the 7th day of trekking we were camped on the high camp, 5800m, and ready for the final push to the summit.

There is very little technical climbing but I believe Mera is a hard ask for most people. Additionally Mera can be prone to receiving very bad weather. A big dump of snow can ruin everybody's chances of getting to the top. Crevasses can also be a problem. I and Lakpa were up by 3:00 am; the weather was very windy (blisteringly cold wind), and all the way up we were trying to hide our faces from the tiny ice particles that hit with the wind. Deep snow was one of the toughest obstacles you may face after high camp; snow in this time would be fresh and virgin. Crevasses were everywhere, but we were twisted by a safety rope together…so no problem!

Summit day is huge. We summitted Mera Peak at 11:00 am and got back to the high camp at 13:00. The view from the top is one of the best in Nepal with Everest, Makalu and Kanchenjunga all to be viewed.

Do not underestimate Mera. I think UAI does an outstanding job in making the trip safe and comfortable. The guide, Lakpa, is friendly, and very knowledgeable. The itinerary allowed one to acclimatize and give a best chance to succeed on the summit day. I would highly recommend using UAI.

For myself, after trekking in different countries (Iran, Turkey, India and Nepal) during the past three years, and summiting Mount Ararat and Mera Peak, I am planning for Ama Dablam Expedition on October 2014 with UAI. We are looking to form a group for this expedition.

If anybody feels like to join me, you may contact me at my email address or Facebook.
Facebook: Samer Adem

Samer AL-Azem
---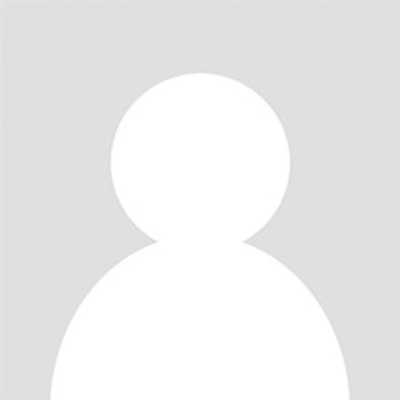 Mera Peak
In November we climbed Mera Peak together with Unique Adventure International. We were the only two clients and were supported by the guide Lakpa and two porters. Since we were such a small group we adjusted the program to fit us. Some days we trekked longer, some days we trekked shorter. We had a dialog with our guide everyday about were to sleep or eat and he was very responsive to our wishes.

Since we had days to spare after the summit, Lakpa suggested that we should trek out a different way over the Amphu Lapcha pass and then later join the EBC-trek. A very nice trek!

In the end we had a really good time, we went to the summit of Mera Peak, and were always supported by the crew with us. Thank you Khum and Lakpha for organizing this trip for us!


Tobias Gustafsson & Annika, Sweden
---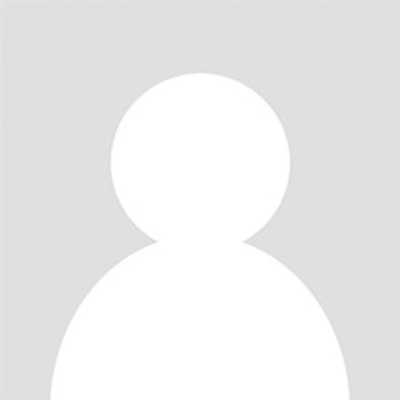 Mera Peak Summit
We are all safely back in Brunei. George is doing very well and back to his normal self. He has started working on the write-up on our adventure with Unique Trekking.

We wish to say a big Thank you to Unique Trekking especially:

1. Khum - for doing things beyond normal such as arranging the helicopter and ambulance; the golf game for Clement, Jerome and Cyril; the wonderful dinner with cultural show and for teaming us up with Lakpa Sherpa. For all these and more, Thank you...

2. Sidar Lakpa Sherpa - The most suitable guide for our team. Experienced, easy-going, friendly, talkative, funny and very very resourceful. He even managed to get a cake for Cyril's birthday. Thank you Lakpa Koko for keeping our spirits up when we needed it.

3. Cook & Kitchen Staff - Good food. We will always remember them greeting us in the forest and blizzard with hot cups of drinks which tells us that we are quite near to camp. Thank you to Nigma (Cook), Gombu, Tenzing, Pemba and the two Pasang.

4. Porters - Although they kept to themselves, we had opportunities to communicate with them a little bit. We know that they always kept an eye on us to make sure we were okay. They even offered to carry Jerome's backpack for him. So Thank you to Barat Kumar Rai, Chatur Kumar Rai, Data Bahadul Rai, Ganga Ram Rai, Kumar Rai, Jid Kumar Rai and Perabin Rai.

Finally, a very very big Thank you to Lakpa, Nigma and the two Pasang for helping to get George down to safety and yourself for making all arrangements and then receiving and sending George to the hospital. We had a tough time but a good time in our adventure with UNIQUE TREKKING. We wish you all the best and will be recommending your agency to anyone who plans to travel to Nepal.
George, Gabriel, Clement, Jerome and Cyril, Brunei
---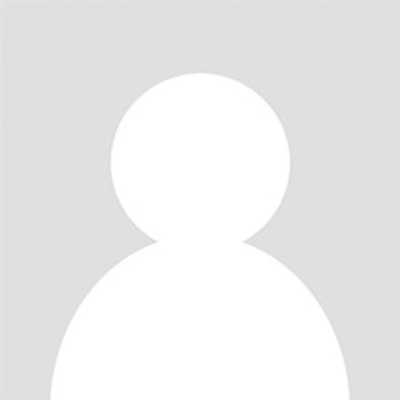 Mera Peak Climbing
Dear Khum I would like to say a big thank you for all your help , hospitality and effort during my trip to Nepal. Very friendly people, good organisation and obviously unforgettable mountains making Unique Adventure a company I can recommend to everyone.
Jacek Ptasznik, Poland
---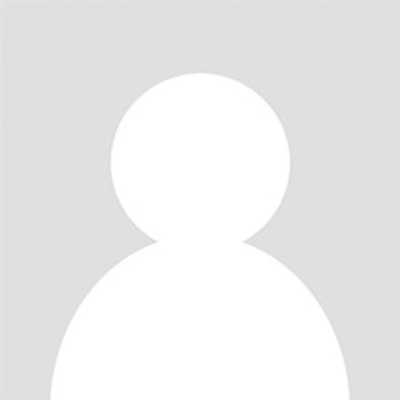 Great!
Booked a Mera Peak trek through Bookmundi and it was all-around a great experience!!! Kris is very responsive, and generous people work there. They were very helpful with my arrival to and from the airport as well as great recommendations on hotels and activities in Kathmandu. Highly reccomend :)
Ian Pyle, 1486, Johnson Court, USA
---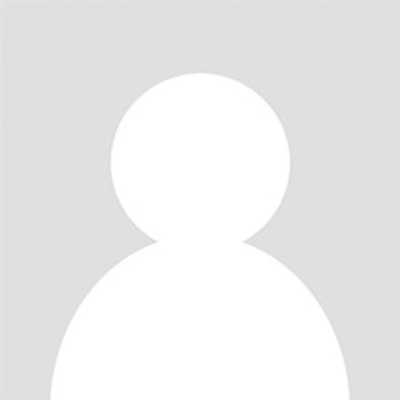 Excellent trek, superprofessional company
I booked the Mera Peak trek with Unique Adventures. The whole experience was just perfect. Communication prior to the trip was agile and helpful. The attention to details was exquisite, from pick up at the airport to transport to Ramechap local airport and everything during the trek (food, accomodation, guides, porter, etc.). To top it alll I managed to summit Mera Peak (6470 m) on my first attempt. The sleeping bag and down jacket provided were perfect, very wam. They could not do their job any better!
Aner Garmendia, Vitoria, Spain
---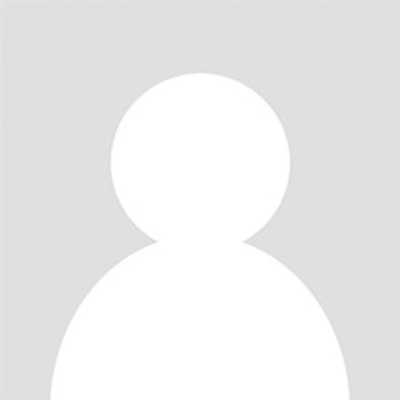 Successful Mera Peak Summit!
I summited Mera Peak May 20th, 2023 with the help of unique adventure international. The trek was spectacular, lovely weather, beautiful scenery, and phenomenal views. The touring company was wonderful. My Sherpa Pasang was professional, honest, and caring. This tour company really wants you to succeed and reach the summit. The tour operator is also incredibly nice, very passionate about excelling in his services. I would highly recommend this trek with this tour company! Will return to climb Mt. Everest with same touring company.
Daniel Mitri, 1473 Jill Court Glendale Heights
---
Join the Similar Trip 2023