Overview
Upper Mustang is the last forbidden kingdom of Nepal. The area is heritage site of Nepal. Therefore, Nepal Government has listed it as restricted trekking zone. Limited number of visitors is only allowed to explore this place. Mustang Trek requires special immigration permit from immigration department in Kathmandu and compulsory Nepal Government registered trekking guide. At least two trekkers are required to visit this place. Unique Adventure International has regular clients and fixed departure dates for Upper Mustang Trekking. Trekkers can enjoy the majestic Lo Manthang Area without any hassles with highly experienced trekking agency of Nepal like Unique Adventure International.
Upper Mustang Trek is sumptuous walking holiday. Trekkers will be taken to Jomsom via flight from Pokhara. Walking starts from windiest town of Nepal. Trekkers trek along the Kali Gandaki River. Traversing through various villages of Tibetan origin people, trekkers reach Lo Manthang. En-route to capital of Upper Mustang trekkers will relish world's deepest gorge the Kali Gandaki River. Mysterious meditation holes on hill are not allowed for visitors but with our strong connection with the locals we can take you to such mythical place as well. These holes are meant to be the hideout place for locals, monks and rebels during time of famine and war. During Tiji Festival the area looks vivacious with colorful dresses, music and dance. It is highly advised that trekkers should choose the months of this festival for an ideal exploration of Upper Mustang. Bonus of trekking in Nepal at Upper Mustang region is the chance to explore lower section of Annapurna Circuit Trek. Places like Muktinath Temple, fossils (symbol of Lord Vishnu) on banks of Kaligandaki River and splendid Himalayan landscape really contrive together to form a momentous walking journey.
Book the Mustang Trek in Nepal with us. Our qualified trekking guides and strong bonding between locals of Upper Mustang region would help you create memorable holiday in Nepal. For the better understanding of the area you should travel with the person who is very much acquainted with host's culture, traditions and geography.
Itinerary Details
Day 01 : Arrival at Kathmandu airport, transfer to the hotel and overnight in hotel
After your arrival at Tribhuvan International Airport(TIA), our representatives will organise your stay at a hotel. After you freshen up, yo can have have a short visit around the Thamel region. We will serve you with an exclusive Nepali dinner in the evening.
Day 02 : Stay in Kathmandu for official formalities, overnight at hotel
Day 03 : Fly to Pokhara, overnight at a hotel
After breakfast, today at a young hour in the morning you will move to Pokhara in about 7 hours drive. You will have the opportunity to catch a superb scene of rivers and vista along your journey. Or, you may likewise fly from Kathmandu to Pokhara taking thirty minutes. You will find a hotel at the lakeside region. You can even visit around lakeside locale or you can go for boating at the renowned Fewa Lake.
Day 04 : Fly to Jomsom (2720m), overnight at guesthouse
Today, we fly from Pokhara to Jomsom which lies at a height of 2720 meter. And afterward, you will trek to Kagbeni (2810 meter) adjacent to Kaligandaki, the deepest gorge in the entire world. In the wake of trekking for around three and half hours, you will arrive at Kagbeni where you can see the old fashioned houses, couple of religious communities, monasteries, etc.
Day 05 : Trek to Chele, overnight at guesthouse
Leaving Kagbeni, we push toward Chele (3050 meter) at an early hour in the morning today. The path still goes along the bank of Kaligandaki. We run over f Tangbe and Chhusang, the two villages. Prior to arriving at Chele, we need to run over an extension over Kaligandaki and go up suddenly up for around 35 minutes to reach Chele Village
Day 06 : Trek to Geiling, overnight at guesthouse
Withdrawing from Chele, we rise all through gigantic side valleys of the Kali Gandaki. We scale a vertical pathway to a cairn and after that join to one more cairns recognizing the Chele La or Taklam La (3624 meter), from where the track tumbles to Samar (3660 meter). Before coming to Samar, the track goes into the valley loaded with trees and run over a stream and climbs to the Bhena La and afterward to Yamdo La and afterward in the end drop down to Shyanmochen, we then achieve our goal for now, a sensational village at an elevation of 3570 meter, Geling.
Day 07 : Trek to Tsarang, overnight at guesthouse
To achieve Geling to Charang, we will trek for 7 to 7.30 hours. Strolling west from Geling, the track climbs gently completely through fields and going crosswise over Tama Gaon. At that point, we go up to Nyi La (4010 meter) and Ghami La. From that point we move down to Ghami which lies at an elevation of 3520 meter and afterward gets connected with Choya La (3870 meter). From Choya La, we have a long drop which will lead us to the place where there is labyrinth, Tsarang (Charang) lying at a height of 3560 meter.
Day 08 : Trek to Lo-Manthang, overnight at guesthuse
On this day, we set off from Charang and trek to Lo-Mangthang, the capital district of Mustang. The 300 meters in length and 150 meters expansive divider has wrapped the district against thieves and the ruthless winds. This little range of Lo-Mangthang is possessed by more than a 1000 occupants whose houses are associated by fine rope stone paths.
Day 09 - 10: At Lo Manthang – Sightseeing and Explore, overnight at guesthouse
Today we have a rest day in Lo Mangthang. We will stroll around Lo Mangthang entire day and visit Royal Palace of Mustang King, settlements, old cloisters i.e. Thupchen Gyälwai Phodrang (Palace of the successful Buddha), Jampa Lhakang and Chöde Monastery, Jhong Cave, home grown medicinal school and other landmarks.
Day 11 : Trek to Dhakmar, overnighat guesthouse
After spending times in Lo - Manthang, we trek to Dhakmar (3820 meter) by means of Marang La Pass (4230 meter) and Ghar Gompa. Like every single dry locale in Mustang, while in transit to Ghami also most houses are work out of mud, stones with top of straw and a blend of mud and stones.
Day 12 :Trek to Syangmochen, overnight at guesthouse
We walk completely through the narrow way until we achieve Geling by means of Ghami. Advancing ahead from Geling, the trail grows. The perspectives of descending scenes, cultivate farms, villages and Mt. Nilgiri come into our sight. After a short trek ahead, we achieve Syangmochen, a little town. .
Day 13 : Trek to Chhusang, overnight at guesthouse
We begin day trekking to Samar, a modest town that has the impact of Tibetan culture. We tthen pass completely through a vertical edge of slopes which offers some exceptionally well perspectives of the lavish slopes.
Day 14 :Trek to Jomsom, overnight at guesthouse
Today, you will begin the trek moving down the shocking Kali Gandaki gorge. In the wake of going through Tangbe settlement with exemplary Tibetan workmanship and engineering, you tag on way down to Kagbeni, an ancient town famous for Tibetan craftsmanship. Presently your track passes completely through the shore of Kali Gandaki and run over the Eklebhatti. Jomsom, headquarter of Mustang is isolated into two settlements and Kali Gandaki waterway goes between these two settlements. In Jomsom, you can appreciate the impressive perspectives of Nilgiri, Tilicho Peak.
Day 15 : Fly to Pokhara and continue to Kathmandu, overnight at hotel
Early in the morning after breakfast, we will go to the airport and have a short flight of about half an hour to Kathmandu. You will likewise check into the hotel to pack your stuffs and head on to the airport for your departure. We bid a sincere farewell to you expecting to be together for another trip soon.
Day 16 : Leisure day in Kathmandu, overnight at hotel
Day 17 : Transfer to airport, departure back home
Trip Inclusion
What is included?
4 nights twin sharing accommodation in Kathmandu with breakfast as per the programme.
1 night twin sharing accommodation in Pokhara with breakfast as per the programme.
All meals with hot beverages whilst on terkking.
Guesthouse and tented Camp accommodation whilst on trekking.
Upper Mustang special trekking permit fee, Annapurna Conservation Area permit Fee & TIMS permit fee.
Domestic flights (Pokhara - Jomsom - Pokhara) inclusive with airport tax.
An experienced fluent English speaking trekking guide, trained by ministry of Culture, Tourism & Civil Aviation.
Highly experienced well equipped, cook, kitchen helper, trekking porter(s).
Staffs (guide, cook, kitchen helper and porters) wages, allowances, transportation, food, accommodation, euipment & insurance.
All necessary ground transportation (Kathmandu - Pokhara - Kathmandu).
Escorted airport transfers.
First aid medical kit, trekking map and duffel bag.
All governmental procedure and applicable taxes as per the government rules and regulations.
Farewell dinner in Kathmandu at typical Nepali restaurant.
What is not included?
Meals at Kathmandu and Pokhara (except breakfast and farewell dinner).
Extra hotel in Kathmandu and Pokhara (after 4 nights in Kathmandu, after 2 nights in Pokhara).
Personal nature expenses (telephone, laundry etc.).
Bar and beverage bills.
Your International flights.
Your Travel Insurance (Mandatory).
Rescue & Evacuation if needed.
Gratitude (tip) for staffs.
FAQs
Recommended Gear Lists:
Good wind/rain jacket
Warm fleece jacket or jersey
Good boots, either light-weight trekking boots or light full leather boots
Good -20 Sleeping bag (which can be rented or buy in Kathmandu)
A comfortable day pack, preferably with a waistband.
Fleece jacket or pullover
Fleece Wind-Stopper jacket (optional)
Waterproof (preferably breathable fabric) shell jacket
Down vest and/or jacket (optional)
Lightweight gloves
Heavyweight gloves or mittens with a waterproof shell outer
Sun hat or scarf
Light balaclava or warm fleece hat
Sunglasses with UV protection
T-shirts
Underwear
Hiking shorts
Lightweight cotton long pants
Light and expedition weight thermal bottom
Fleece or wool pants
Waterproof (preferably breathable fabric) shell pants
Thin, lightweight inner socks
Thick, warm wool hiking socks
Hiking boots with spare laces
Camp shoes (sneakers and/or sandals)
Other necessary equipment:
Headlamp (e.g. Petzl Zoom) with spare bulbs and batteries
Small pad or combination lock-to-lock trek bag
Basic First Aid Kit (We also provide comprehensive first aid medical kit and Oxymeter)
Large plastic bags - for keeping items dry inside trek bag
Day pack (approximately 2500 to 3000 cubic inches)
Water bottles (2 bottles recommended)
Toiletries
Small wash towel
Note
We would like you to know that although we try to follow the program given above, at times local trails or weather conditions may compel us to make slight changes if necessary. The itinerary may also vary slightly subject to our trekkers' acclimatization rates. This odyssey goes into untamed territory above the timberline, so we seek to request maximum flexibility if and when required for the safety of your trip and your life. Thank you so much for your understanding. We value your precious life.
Quick Fact of the Trip
Trip Duration : 17 days
Best Season : Spring, Summer & Autumn
Country : Nepal
Min Altitude : 2710 meter
Max Altitude : 3840 meter
Trip starts : Kathmandu
Trip ends : Kathmandu
Group size : Min – 2
---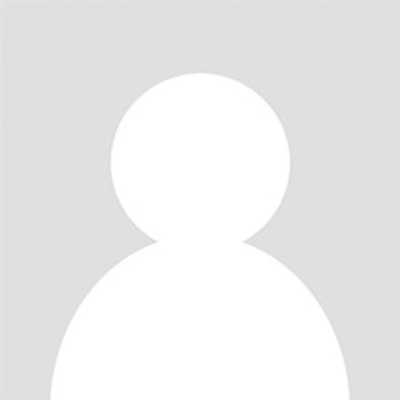 Upper Mustang trek of a lifetime!
Must see this fascinating area of Nepal. This truly is a unique adventure. Organised and supported perfectly.
Jim Mitchell, Australia
---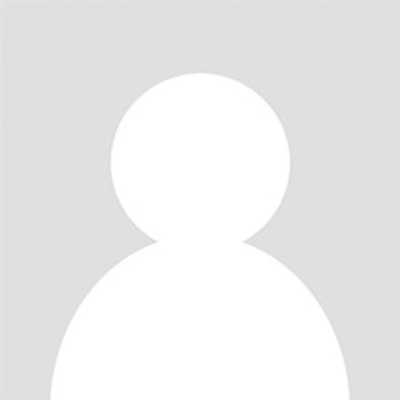 Einzigartige Reise nach Mustang.
Die Fahrt durch das Tal des Kali Gandhaki in die landschaftlich fantastische Hochgebirgswelt des Himalaya bleibt unvergesslich! Die außergewöhnlichen, geologisch hochinteressanten Felsformationen, die kargen Hochebenen, die mittelalterlichen Dörfer, die kunsthistorisch hochinteressanten tibetischen Klosteranlagen, die bunten Tschörten und Manimauern in dieser einsamen und wunderschönen Gegend sind auf der Welt einzigartig. Dem ganzen Team von UniqueAdvendure rund um Mr. Khum und Mr. Krishna, vielen Dank für die perfekte Organisation, vor allem für die Bereitstellung des außergewöhnlich guten Fahrers Sheba und des wirklich exzellenten Gides Guttras, deren Leistungen das Normale weit übersteigen. All unsere Besichtigungswünsche wurden in das Programm eingearbeitet, die Unterkünfte bestmöglichst ausgewählt. Tief beeindruckt sind wir von dieser Reise zurück gekommen und können die Agentur UniqueAdventure allen Reisenden nach Nepal absolut empfehlen. Sie ist kompetent, hilfsbereit, flexibel und arbeitet professionell. Vielen Dank für alles!
Erna Zwischenbruger, Öserreich
---
Join the Similar Trip 2023