Mustang with High Pass Trek
Overview
Mustang High Pass Trek is probably the most intrepid and challenging trekking in Upper Mustang area. The journey encompasses vast majority of places within the Annapurna region trekking in Nepal. Journey is full of astounding Himalayan scenery, multiethnic people, and splendid diversified natural resources and plentiful of adventure spots. Unique Adventure International planned this high adrenaline trekking trip for those who wish to drift around wilderness for months. Trekking route which consists of Upper Mustang Trekking trail, Tilicho Base Camp Trek trail, Ghorepani Poon Hill Trek trail and Jomsom Muktinath trek trail is an awesome adventure.
Mustang High Pass Trek journey is beyond anyone's imagination. Trekkers will start from the entry point of Annapurna Base Camp Trekking at Nayapool. Trekking through green lush forests and uphill trail of Ulleri trekkers reach the panoramic viewpoint destination Ghorepani. Get mesmerized by the enigmatic beauty of sunrise from the horizon covering lofty Himalayas like Annapurna, Gangapurna, Machhapuchhre, Himchuli, Neelgiri, Dhaulagiri and others. Journey further moves ahead towards Upper Mustang region. Trail traverse through Thakali villages like Marpha, Jomsom and Tatopani before entering the Tibetan society from Kagbeni. Exploration around Lo Manthang which is the capital of last forbidden kingdom the Upper Mustang is mystical experience to gather. After such exhilarating adventure trekkers will head to Tilicho Base Camp journey via Manang. Reaching at the shores of world's highest situated lake the Tilicho Lake is adventure to optimum. Furthermore, another high pass the Meso Kanta La Pass comes on the way before reaching Jomsom. Flight will take trekkers back to Pokhara.
Journey of Mustang High Pass Trek is an amalgamation of high passes (Mesokanta La Pass and Thorong La Pass), highest situated lake (Tilicho), Lo Manthang (Upper Mustang) and Poon Hill. It is probably the most decorated and meticulously knitted itinerary by the expert travel planners of Unique Adventure International.
Itinerary Details
Day 01 : Meeting upon arrival at Kathmandu International airport (1350 meter) by our representative, overnight at hotel
On your arrival, you will be welcomed by our representative of Unique Adventure International at Tribhuvan International Airport (TIA) but assure about our representative with a display board at the arrival gate. You will be then taken to the hotel where you can either relax in the afternoon or hang around. You will have a dinner in a traditional Nepalese restaurant where we take pleasure in a Nepalese cultural program as well.
Day 02 : Stay in Kathmandu for sightseeing and official procedure, overnight at hotel
After having breakfast in the morning, our sightseeing trip will begin. The Swayambhunath (the Monkey temple), Pashupatinath temple, Bauddhanath; Patan Durbar Square Bhaktapur Durbar Square and Kathmandu Durbar Square are the main sightseeing attractions in Kathmandu valley. Later in the afternoon, we will have a final preparations and short briefing for the trek.
Day 03 : Depart to Pokhara (920 meter) by bus or flight, overnight at hotel
After breakfast, early in the morning you will arrive at Pokhara after a drive for nearly 6 hours. You will be able to have a breathtaking panorama of river and scenery all the way through your drive. Or, you might also take a flight from Kathmandu to Pokhara in half an hour. You will be taken to your hotel and with a relaxing afternoon. You can even visit around lakeside region or you can go for boating at famous Fewa Lake.
Day 04 : Drive to Nayapul and start trek to Tikhedhunga (1400 meter) (Rhododendron Region Starts), overnight at guesthouse
Today, driving for nearly 1.5 hours, you will reach Nayapul. Then, the trek begins by climbing through the beautiful rice, maze and millet farms of local people. Walking all along the main trail of Birethanti allows us to pass through beautiful petite waterfalls. The path takes us to Sudami and then we gradually walk by the side of valley and reach at Hile. Eventually, after half an hour walk we will reach at Tikhedhunga for overnight stay or we can further climb 3600 stone steps to reach Ulleri from Tikhedhunga.
Day 05 : Trek to Ghorepani (2856 meter), overnight at guesthouse
Today, we will trek from Ulleri to Ghorepani, one of the well-known places of Annapurna region lyingat an altitude of 2856 meter. Our hike just moves up to Banthanti ( 2250 meter) going across oak and rhododendron forest. We keep on trekking until we reach to our ultimate destination Ghorepani through Nangethanti (2460m.). Later we will be staying overnight in a hotel after trekking for almost 5 hours.
Day 06 : Climb up to Poonhill – 3210 meter (early in the morning to see the Himalayan panorama and sunrise views) and trek to Tatopani (1100 meter) (Rhododendron Region Ends), overnight at guesthouse
Early morning we set off to reach Poonhill (3210 meter) where the surroundings bestows us to view the striking mountains and beautiful sunrise. After an hour, we move down from Poonhill and incessantly walk to Tatopani taking around 6 hours. The path rise all along ridges and through rhododendron, pine woods to Chitre. Our rhododendron trek ends here. We descend arrive at Sikha, walk further on the twisting way to Tatopani and stay overnight.
Day 07 : Drive to Kagbeni (2800 meter), overnight at guesthouse
On this day, moving ahead from Tadapani you will trek to Kagbeni alongside Kaligandaki, the deepest gorge in the entire world. After trekking for around three and half hours you will arrive at Kagbeni where you can see the ancient houses, few monasteries, temples and more.
Day 08 : Trek to Chele (3050 meter), overnight at guesthouse
From Kagbeni, we move further toward Chele early in the morning today. The track still moves alongside the bank of Kaligandaki. We cross the villages of Chunksang and Tangbe. And, before arriving at Chele we have to come across a bridge over Kaligandaki and go up abruptly up for around 35 minutes to reach Chele Village.
Day 09 : Trek to Syangmochen (3650 meter), overnight at guesthouse
We leave Chele, we will start our trek to Shyangmochen. We come across the passes like Taklam La (3240m meter), Yemdo pass (4000 meter), Baga La and Dzong La (3550 meter). You will be trekking passing through arresting communities of Yemdo, Samar and Bhona. Then, we enter Shyangmochen.
Day 10 : Trek to Ghami (3510 meter), overnight at guesthouse
As in all arid regions in Mustang on the way to Ghami too most houses are build out of mud, stones with roof of straw and a combination of mud, pebbles. After walking for 5 hours we will reach to Ghami. Here we stay overnight in guest house available.
Day 11 : Trek to Dhakmar (3820 meter), overnight at guesthouse
Today, you trek to Dhakmar (3820 meter) from Ghami. Overnight at gust house in Dhakmar.
Day 12 : Trek to Tsarang (Charang - 3620 meter), overnight at guesthouse
The splendid views of the landscape the gentle curve of the north dissimilar to the uneven mountain gorge in the east and west are arresting part of the trek. We walk for around 5 hours which brings us to Charang, a large broaden village occupied by the people of Lo, actually of Tibetan origin. The aged monastery and the adjacent Gompa are supposed to be some 500 years old and surrounded by some of the best religious wall paintings.
Day 13 : Trek to Lo Mangthang (3840 meter), overnight at guesthouse
On this day, we trek to Lo-Mangthang, the capital region of Mustang. The 300 meters long and 150 meters broad wall has sheltered the region against robbers and the brutal winds. The small area of Lo-Mangthang is occupied by more than a 1000 inhabitants whose houses are connected by fine rope stone lanes.
Day 14 : At Lo Mangthang and explore around, overnight at guesthouse
Today we have a rest day in Lo Mangthang, we will walk around Lo Mangthang whole day and visit king's palace, low caste settlements, monasteries, herbal medical school and more.
Day 15 : Trek to Ghami (3510 meter), overnight at guesthouse
Today, we walk through the barren landscape which takes us to Gekar. Walking for around 3 hours from Lo Mangthang, we arrive at Chogo La Pass (4230 meter) and then move down for about 1 hour to reach Lo Gekar where we go around Ghar Gompa, perhaps the oldest one of the region. Then once more we go up to the next pass Mui La (4170 meter) and descend, wondering at the strange rock creation and mystifying caves. We as a final point reach the striking village Ghami in the evening.
Day 16 : Trek to Samar (3700 meter), overnight at guesthouse
We walk all the way through narrow path until we reach Geling. Beyond from Geling, the trail expands. We view barren landscapes, farm terraces, villages and also Mt. Nilgiri. Samar is a tiny village that has the influence of Tibetan culture. We stay overnight in Samar.
Day 17 : Trek to Chhusang (3370 meter), overnight at guesthouse
We today pass all the way through a vertical ridge of hills which offers some very well views of the lush hills. Then we move to Tetang village which lies between two hills and is identified as the upper village of Chusang. We stay overnight at guest house in Chusang.
Day 18 : Trek to Muktinath (3800 meter), overnight at guesthouse
We then descend to Muktinath. On the way, we will get a chance to sight terrific Mountain View of the Nilgiri and Tukuche and the Kaligandaki valley. We then reach the village of Dzong. We have an easy path that takes us to the holy temple of Muktinath and see 108 stone taps pouring out water. It is believed that taking a bath these holy taps take away all the sins.
Day 19 : Trek to Thorung Phedi (4450 meter) after crossing Thorung La Pass (5416 meter), overnight at guesthouse
Early in the morning slowly reach the top of Thorung Pass (5416 meter) and enjoy some absolutely stunning high Himalaya scenery and over to the Kaligandaki valley through the entire Annapurna range, Mukut and Mustang Himal to the west. Walking distance is about 8 hours.
Day 20 : Trek to Manang (3550 meter), overnight at guesthouse
Today, we descend to the Manang Valley and tag along the main track to Manang. We can go aroundthe small village of Braga en route with its ancient monastery higher than the village. Braga, a home to a small tree nursery project has been supported for the last 10 years. A short trek from Braga takes you to Manang. Here we stay in a guest house.
Day 21 : Trek to Khangsar Village, overnight at guesthouse
Moving down from old Manang and crossing Chorten, we reach Marsyangdi river. Then we come across a suspension bridge above Jharsing Khola. We descend to the glacial lake at the bottom of an enormous icefall downward from the northern slant of Gangapurna. The path stays near to the river bed and quickly we come near Khangsar, splendid sight of the Great Barrier. Also, here you will find a small monastery, Mani walls, chorten and prayer flags. Stay overnight at guest house in Khangsar.
Day 22 : Trek to Tilicho Base Camp, overnight at guesthouse
From Khangsar the track ascends steeply passing the Gompa, small chorten. Now, the track goes through juniper, sea buckthorn scrub etc. The trail is quite covered by small crystals and shrubs and we cross some streams. You arrive at a peak (4650m.) where you will see prayer flags after the exhausting climb and then through a chain of crisscross down way get you to the Tilicho Base Camp. From here you can take pleasure in the close views of Tilicho peak and many others. Tilicho Lake is located at the highest elevation.
Day 23 : Trek to Tilicho Lake (4119 meter) - Highest Lake in the World, overnight at guesthouse
The path to the Tilicho commences up valley then come across onto a moraine, with a long climb. There are stupendous sights of Tarkeghyang, Khangsar Kang, Gangapurna. Tilicho Lake, lying in the uppermost region in the world at (4920m.), offers a dramatic sight reflecting surrounding peaks but most of the time it is in the solid form.
Day 24 : Trek to Nam Phu Kharka after crossing Mesokanta La pass (5315 meter), overnight at tented camp
Day 25 : Trek to Jomsom, overnight at guesthouse
We, today trek to Jomsom, headquarter of Mustang is divided into two settlements and Kali Gandaki river passes between these two settlements. In Jomsom, you can enjoy the splendid views of Nilgiri, Tilicho peak.
Day 26 : Fly to Pokhara (920 meter) and connect flight or drive to Kathmandu, overnight at hotel
Leaving behind the superb countryside early in the morning and travelling for 6 hours we return back to Kathmandu. We can either take a vehicle for a drive or fly back from the beautiful city Pokhara. On arrival at Kathmandu you will be shifted to the hotel. You can then relax for rest of the day and stay overnight at hotel.
Day 27 : Leisure day in Kathmandu, overnight at hotel
We can go around Kathmandu valley, if some important places have been missed according to your choices. After the hectic schedules of trek, today you can eithe go for shopping or have a day rest before departing from Nepal.
Day 28 : Transfer to airport, departure onward destination
This is your last day, our airport representative of Unique Adventure International will drop you to the airport and you will depart from Nepal.
Trip Inclusion
What is included?
4 nights twin sharing accommodation in Kathmandu with breakfast as per the programme.
2 nights twin sharing accommodation in Pokhara with breakfast as per the programme.
All meals with hot beverages whilst on terkking.
Guesthouse & tented Camp accommodation whilst on trekking.
Upper Mustang special trekking permit fee, Annapurna Conservation Area permit Fee & TIMS permit fee.
Domestic flights (Kathmandu - Pokhara - Kathmandu, Pokhara - Jomsom - Pokhara) inclusive with airport tax.
An experienced fluent English speaking trekking guide, trained by ministry of Culture, Tourism & Civil Aviation.
Highly experienced well equipped, cook, kitchen helper, trekking porter(s).
Staffs (guide, cook, kitchen helper and porters) wages, allowances, transportation, food, accommodation, euipment & insurance.
All necessary ground transportation (Kathmandu - Pokhara - Kathmandu).
Escorted airport transfers.
First aid medical kit, trekking map and duffel bag.
All governmental procedure and applicable taxes as per the government rules and regulations.
Farewell dinner in Kathmandu at typical Nepali restaurant.
What is not included?
Extra hotel in Kathmandu as per the programme.
Your personal nature expenses.
Your travel insurance.
Laundry, telephone, internet expenses.
Bar, beverage bills and staffs tips.
FAQs
Recommended Gear Lists:
Good wind/rain jacket
Warm fleece jacket or jersey
Good boots, either light-weight trekking boots or light full leather boots
Good -20 Sleeping bag (which can be rented or buy in Kathmandu)
A comfortable day pack, preferably with a waistband.
Fleece jacket or pullover
Fleece Wind-Stopper jacket (optional)
Waterproof (preferably breathable fabric) shell jacket
Down vest and/or jacket (optional)
Lightweight gloves
Heavyweight gloves or mittens with a waterproof shell outer
Sun hat or scarf
Light balaclava or warm fleece hat
Sunglasses with UV protection
T-shirts
Underwear
Hiking shorts
Lightweight cotton long pants
Light and expedition weight thermal bottom
Fleece or wool pants
Waterproof (preferably breathable fabric) shell pants
Thin, lightweight inner socks
Thick, warm wool hiking socks
Hiking boots with spare laces
Camp shoes (sneakers and/or sandals)
Other necessary equipment:
Headlamp (e.g. Petzl Zoom) with spare bulbs and batteries
Small pad or combination lock-to-lock trek bag
Basic First Aid Kit (We also provide comprehensive first aid medical kit and Oxymeter)
Large plastic bags - for keeping items dry inside trek bag
Day pack (approximately 2500 to 3000 cubic inches)
Water bottles (2 bottles recommended)
Toiletries
Small wash towel
Note
We would like you to know that although we try to follow the program given above, at times local trails or weather conditions may compel us to make slight changes if necessary. The itinerary may also vary slightly subject to our trekkers' acclimatization rates. This odyssey goes into untamed territory above the timberline, so we seek to request maximum flexibility if and when required for the safety of your trip and your life. Thank you so much for your understanding. We value your precious life.
Quick Fact of the Trip
Trip Duration : 28 days
Best Season : Spring & Autumn
Country : Nepal
Min Altitude : 920 meter
Max Altitude : 5416 meter
Trip starts : Kathmandu
Trip ends : Kathmandu
Group size : Min - 2
---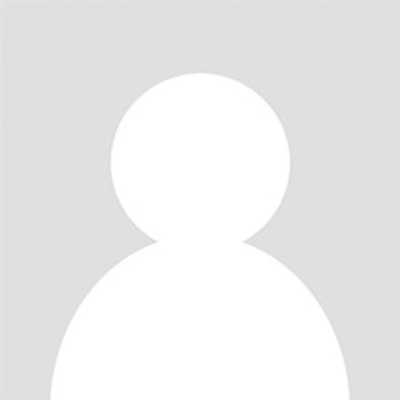 Upper Mustang valley with Tilicho
We trekked the Upper Mustang valley and within the Annapurna Conservation area with Unique Adventures. And what an adventure! Upper Mustang was beautiful with its stark high desert landscape and backdrop of Annapurna 1 and Niligiri. When we arrived by jeep, we immediately fell in love with Kagbeni and knew right away that we were in for a great experience. We loved learning about the Tibetan culture of Upper Mustang and thoroughly enjoyed exploring each location we stayed along the way to Lo Manthang, which was incredible!

From Upper Mustang, we continued to Muktinath and then over Thorong La Pass. By this time we were well acclimated for the pass and ready for the climb. Sunrise on Thorong La was spectacular, and the views dropping down from the top of the pass were, well, the stuff of dreams. We made our way to Tilicho Lake through some of the most beautiful and varied scenery in the world. We enjoyed a day at Tilicho relaxing, thinking, and dreaming before we dropped back down to Jomsom; all the while taking in views of Dhaulagiri and the smells of incense and juniper.

The trek was beautiful and our guide and porters were great and a lot of fun! They spoiled us; always looking out for our comfort, safety, and making sure that we had every opportunity possible. We really enjoyed their company and they did a really great job. Unique made all of the arrangements for us and everything was so well planned that we were able to just enjoy our experience. Thanks Unique for giving us an amazing trek in Nepal!
Angela and Kyle, USA
---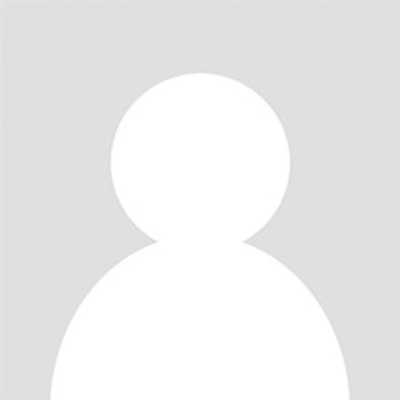 Mustang, Throng La Pass & Tilicho
I did a 20 day trek through Unique Trekking company from Pokhara to Tatopani and then into the Upper Mustang region, Throng La Pass and visiting Tilicho Lake. I could not be happier with my experience.
The company provided me with as much info as I needed and provided everything along the way they were very clear on what was included, what to expect and the level of health I should be at. The trek itself was incredible a very well put together combination of different areas showing the diversity of the Nepali landscape.

I was provided with an English speaking guide and porter who were both very professional and knowledgeable. Any questions I had along the way they could answer, they wee constantly making sure I was coping and we had a lot of fun together.
There were so many highlights but some of the most memorable things would be the sunrise at Poonhill, experiencing Tibetan culture in the Upper-Mustang, completing one of the worlds biggest passes in Throng La Pass, but I think the highlight was visiting the highest lake in the world Tilicho Lake whilst hearing avalanches crunch down the neighboring mountain :) I would have no hesitation at recommending 'Unique Trekking' to anyone interested in doing any treks available in Nepal.
Anthony Mitchell , Australia
---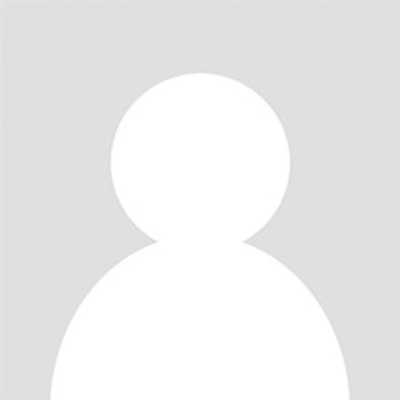 Mustang Trek with Tilicho Lake
We chose Unique Adventures because of their professional website and prompt and concise answers to all our queries. It turned out to be a really good choice!
We wanted to see the Rhododendrons, go to Mustang and get into some high altitude areas. Khum and his team put together an exciting trek which is now offered on their website.

We were warmly greeted, with a garland of marigolds, at the airport by Khum. We later met our guide, Krishna and porter, Neema. We trekked with them for 20 days and they were caring, kind and sensitive to all our needs. Krishna a young man of 28, speaks English really well and has a sound knowledge of the mountains, Nepalese politics, education, religions, etc and answered our many, many questions with much patience. Neema, a family man of 32, was an absolute gem. He treated us with respect and made sure we were safe and well fed. He was assisted by Tenzy, only 18, who bravely carried his heavy load over the treacherous high passes.

The Rhododendrons were flowering and fabulous. Fascinating Mustang was sometimes cold and windy, but the rewards were immense. It was definitely the highlight of our time in Nepal and well worth the extra expense of a permit. The high altitude circuit, which took in Thorang La, Tilicho and the Mesokhanto pass, is something we are very proud of having achieved considering that we are two women in our mid fifties.

Thank you Khum, Krishna, Neema and Tenzy. Our time in Nepal was everything we hoped for and a whole lot more, thanks to you.
We highly recommend Unique Adventures and will use them again if we are fortunate enough to visit Nepal one more time.


Kathy Priday and Anne Glass, Cape Town, South Africa
---
Join the Similar Trip 2023