Amadablam Expedition (6812m)
Overview
Amadablam (6812m) situated to the south of Lhotse and Mt. Everest and is well-known for its captivating beauty. And it lies beside Everest in the center of the Khumbu Valley. Because of the spectacular feature of views of Amadablam which seems like a necklace worn by a ladies the peak is considered as "Mother and her Necklace". It is differentiated through its vertical walls and pointed exposed edges. Passing all the way through Namche Bazaar which is also the gateway to Mt. Everest; exploring 200 years old Pangboche monastery, Tyangboche monastery; and panoramic scenes of the dozens of majestic Himalayan peaks are the major attractions of the Mt. Amadablam Expedition.
To ascend Mt. Amadablam, we will start the ascent way via the classic southwest edge. The climb will necessitate a strong climbing skills and previous experience of walking at high elevation. We will firstly fly to Lukla and then trek to Amadablam base camp passing all the way through Namche bazaar and Tengboche. From the base camp that lies at the height of 4500m, we will set at least 3 camps in the peak slopes. Our very much experienced Sherpa guides will fix the ropes and help out whenever needed. From the high camp, we'll make the last way up to summit next to steep and snow-topped slopes. We will go up along a nicely uncovered ridge providing matchless and stunning views from one of the world's most in demand peaks.
This 35- day Amadablam Expedition designed by Unique Adventure Trek will let you have the unforgettable experience ever. The best season to go for the expedition is spring and autumn. We offer ample support with yummy meals. We'll aid you with number of Sherpa guides to ensure the probability of success and for your safety.
Itinerary Details
Day 01 : Meeting upon arrival at Kathmandu International airport by our representative, transfer to hotel
Soon after we land at Kathmandu International Airport, we meet our Nepali representatives who will clarify us about the tour. After the short description by our representatives, we are sent to our Hotels where we will be staying overnight.
Day 02 - 03 : Stay at Kathmandu for the official procedure, overnight at hotel
You will rest in Kathmandu for a day. You will be described about your trek and then complete some official procedure. Also, make all the preparations essential for trek. Overnight at hotel.
Day 04 : Fly to Lukla, trek to Phakding, overnight at guesthouse
Today we take wonderful and arresting flight early in the morning from Kathmandu to Lukla (2827m) which takes 40 minutes. From the flight, we can see close view of enormous peak adjoining to Nepal and Tibet. We will reach in Lukla in the afternoon and we commence our stroll by moving downward to the Dudh Kosi River and catch the major path to Namche Bazaar, located just above Chaunrikharka (2713m). The track is trouble-free and after passing the tiny village of Ghat(2550m) we take a short walk to Phakding. Overnight in Phakding.
Day 05 : Trek Namche Bazaar 3,410 meters, overnight at guesthouse
From Phakding, we go ahead with a slight climb to Jorsale we move further from a waterfall. Now, the trails of villages are united with wonderful forest of giant firs, rhododendron and magnolia trees. Afterward, we walk to Namche and cross few bridges and then go up few hundred meters and another steeper way up through the jungle. We walk for 4 hours and stay at Lodge.
Day 06 : Rest day in Namche for acclimatization, overnight at guesthouse
We have a rest day in Namche Bazaar for acclimatizing in the height. Namche is a village situated in a large protected hollow. Over the village, there is a national park headquarters where one can view both the sunrise and sunset scenes. The wonderful vista includes scenery of the Khumbu peaks and fascinating views of Everest. After breakfast, we can either set off for a walk to Thami (3810m) over the arresting Bhote Khola River Valley or walk off to the national park headquarters to sight the unique Sherpa way of life and culture. Overnight at lodge in Namche Bazaar.
Day 07 : Trek to Tyangboche, overnight at guesthouse
We trek down all the way through the Khumjung village today and move to the most important path to Everest at Shanasa. We go on walking to Trashinga and afterward go downward to go across the Dudh Kosi at Phunkitenga (3250m). We have a broad and upright climb via fir, pine, rhododendron, black juniper forest and then reach Tyangboche Monastery. Also, we can observe giant peaks Ama Dablam, Kantega and obviously the giant Mount Everest. We stay overnight at lodge in Tyangboche.
Day 08 : Trek to Amadablam base camp, overnight at tented camp
Today we will leave the pleasant Tengboche and move to the Base camp which is a pleasant, grassy location from which the greater part of the climbing path up the peak is visible. Overnight at tented camp.
Day 09 : Stay at Base camp, overnight at tented camp
We have a day rest at the base camp today for proper acclimatization. Also, we prepare for the advanced base camp for the next day today.
Day 10 - 29 : Climbing period to Mt. Amadablam
We have 19 days climbing period in order to reach Mt Amadablam. From the base camp that lies at the height of 4500m, we will set at least 3 camps in the peak slopes. Our very much experienced Sherpa guides will fix the ropes and help out whenever needed. From the high camp, we'll make the last way up to summit next to steep and snow-topped slopes. We will go up along a nicely uncovered ridge providing matchless and stunning views from one of the world's most in demand peaks.
We will walk from the base camp to Advanced Camp (5500m). We ascend a long edge-steep slope, cross a rock field and messed up slopes to arrive at the South-West edge where we will set our Advanced Base Camp. We go across the large stream which lies at head of the Mingbo Valley. The slope is vertical now but the climb is easier. We place our Camp I at 5700m. Then after, we will climb all along a horizontal rock edge and around several apexes gaining merely 100 m vertical. At the end of the horizontal edge we climb the Yellow Tower over which we will set Camp II (5950m). With a steep snow edge is ascended to the Grey Tower. We will follow the upper face where Camp III at an elevation 6230m is made on a wide snow and rock terrace to the side of the Dablam. The next day we will ascend to the summit which will bestow you with the stunning views of the south face of Nuptse, Lhotse, Khumbu Himal and Mount Everest.
Day 30 : Trek to Khumjung, overnight at guesthouse
On this day, we will trek back to Tengboche where we can again see fir, pine, rhododendron, black juniper forest and then reach Tengboche Monastery. Also, we can observe giant peaks Ama Dablam, Kantega and obviously the giant Mount Everest. And then move to Khumjung Village where we will stay overnight.
Day 31 : Trek to Phakding, overnight at guesthouse
Today we will leave Khumjung Village and make our way back to Phakding. Overnight at lodge in Phakding.
Day 32 : Trek to Lukla, overnight at guesthouse
Today, we return back the main path down to Dudh Koshi and then to Phakding. Moving further on the track we reach to Lukla and see different Sherpa villages while crossing a suspension bridge over Thado Kosh. Overnight at guesthouse.
Day 33 : Fly back to Kathmandu, overnight at hotel
On this day, we wake up early in the morning to take the flight for retracing back to Kathmandu. On arrival in Kathmandu we will transfer to the hotel.
Day 34 : Rest in Kathmandu, overnight at hotel
Today you have a rest day in Kathmandu. Or, alternatively explore around Kathmandu valley which includes visit around historical and spiritual attractions; including Durbar Square, Bouddhanath; one of the largest stupas in Nepal, Swayambhunath; top on the hill in the city knows as the Monkey Temple, Pashupatinath; Hindus holy place. Stay overnight at hotel in Kathmandu.
Day 35 : Transfer to airport, departure on your own destination
Our airport representative will shift you to the airport from the hotel for your way back to home country.
Trip Inclusion
What is included?
Airport transfers (domestic and international both).
4 nights hotel accommodation in Kathmandu with breakfast.
Climbing Permit fee of Amadablam expedition, Sagarmatha National Park (SNP) permit fee and Khumbu Pashang Lhamu Rural Municipality Fee.
Food & Fuel during the trek and expedition period.
North Face or similar quality high altitude tent for higher camps.
Single tent for each member, staffs, climbing Sherpa at the base camp.
Emergency bottles of oxygen per member and guide with mask & regulator.
Staff: Base camp Guide, Cook, Cook helper.
Porters/Yaks to and from base camp.
One high altitude Sherpa for one climber (1:1) who assist you whilst on climbing and summit attempt as well as carries food and gears to high camps.
Government liaison officer, his insurance, daily allowance, equipment allowance and flight fares.
Flight fare for member and staff (Kathmandu - Lukla - Kathmandu).
Insurance, equipment allowance, wages and daily allowance for expedition staffs.
All camping equipments: sleeping tents, mattress, dining tent, toilet tent, mess tent, store tent, table & chairs and other necessary kitchen utensils whilst on trekking and expedition.
Group climbing equipment such as necessary fixed rope, ice screws, ice bars etc.
First Aid kit bag and trekking map & duffel bag.
Solar panel at the base camp.
Satalite phone (Pay Call).
Cargo transportation to supply the food and gears.
Necessary documentation and governmental official paper works.
All applicable taxes as per the government rules and regulations.
What is not included?
Personal climbing gears.
Extra hotels in Kathmandu (after 4 nights).
Personal climbing insurance which covers travel, medical, accident, evacuation etc.
Lunch & dinner in Kathmandu.
Visa Fee for Nepal.
Applicable permit fees and custom charges for using communication equipment, commercial filming, satellite phone, radio etc.
Carrying bonus + Summit bonus for climbing Sherpa.
Personal expenses such as laundry, telephone, e-mail, etc.
Bar and beverage bills..
Gratitute (tip) for the staff etc.
FAQs
Necessary Gears
Main rope, Down Sleeping, Bag, Down Jacket, Gore-Tex jacket, Trouser, Climbing boots, Trekking boot, ICE-axe with Ice hammer, Rucksack, Crampon, Stick, Harness, Get up (Boot clover), Snow Glass, ICE Screws, snow Shavel, Carbine Lock & unlock, Head Lights, Wind Proof Jacket & trouser, Down Trouser, Wind Proof Trouser, Water Bottle, Woolen Gloves, Bag Cover, Wind mask for climbing, Climbing gloves, Socks for climbing, Personal Medicine, Eight figure, Knife
Note: You can bring the necessary gears from your own country or can buy or hire from the stores of Kathmandu.
Itinerary Accuracy
Unique Adventure International always efforts to operate the itinerary as per the negotiation made. Not always, but extreme adventure activities being operated in remote mountain regions, bears high risk and needs to be flexible. Unpredictable incidents, accident, weather conditions or flight schedule may be the reason that forces us to make slight changes in our scheduled programs. We expect your patience and cooperation in such circumstances.
Note
The conditions stated in the itinerary are only for the visitors who prefer full package programme. At the same time, we also serve you based on your choice. The selection of itineraries and the staff depends on your need and financial procurement. We have options for any partial visit as per your requirement and financial condition.
Note
We would like you to know that although we try to follow the program given above, at times local trails or weather conditions may compel us to make slight changes if necessary. The itinerary may also vary slightly subject to our trekkers' acclimatization rates. This odyssey goes into untamed territory above the timberline, so we seek to request maximum flexibility if and when required for the safety of your trip and your life. Thank you so much for your understanding. We value your precious life.
Quick Fact of the Trip
Trip Duration : 35 days
Best Season : Spring & Autumn
Country : Nepal
Min Altitude : 2857meter
Max Altitude : 6812meter
Trip starts : Kathmandu
Trip ends : Kathmandu
Group size : Min - 1
Your Travel guide
Trip by Locals connects travelers with local Travel Guide here you'll find all the essential information you need to plan the perfect trip.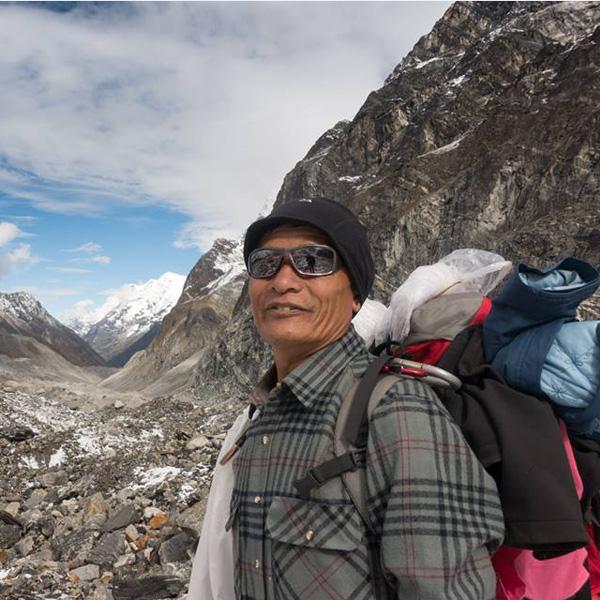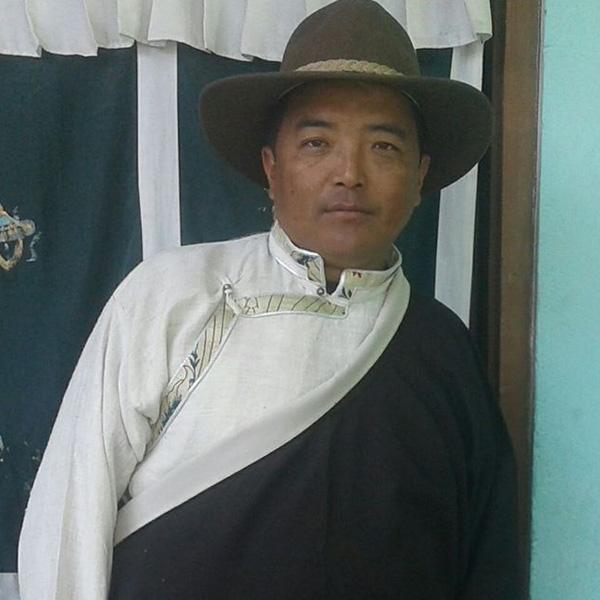 Join the Similar Trip 2023