Overview
Highlights of the Annapurna Circuit Trekking
Spectacular views of Annapurna, Manaslu, Dhaulagiri ranges
Fascinating landscapes of Mustang
Muktinath temple (sacred sites for Hinduism and Buddhism), Manang, Marpha, Braga village, large numbers of monasteries
Kaligandaki gorge etc.
Tranquil Lake Gangapurna.
Mark Twain in his inspirational travel quotes once quoted that those who stays at an abode read only single page of book. It motivates and urges people to travel. Traveling let you understand the culture, traditions and nature of different parts of the world other than your familiar situations. If your travel consists of nature, culture and Himalayas together with adventure wilderness in just single trip then it can be termed as smart travel trip. Yes, Annapurna Circuit Trek in Nepal offers all these constituents of great wholesome holiday.
Unique Adventure International sent its travel planners during off season to understand the current situation of the trail. Annapurna Circuit Trek route has been shortened every year because of the road network. From 2017 trekkers need to walk from Chame rather than from Besisahar. Once they are in Chame trekking starts and heads to Pisang. Bragga village of Manang is the place where trekkers get acclimatized. Side trips of monastery and village offer chance to understand the culture of natives. Following the trail of Ledar and Thorung Phedi trekkers ascend to famous Thorung La Pass. From top of this pass one can get mountain vista of Manaslu, Annapurna, Dhaulagiri and many others. Across Thorung La Pass trekkers gets enchanted once they land at Muktinath Temple. Hindu and Buddhists both set of religion regard this place as sacred. Nunnery and Kaligandaki ancient civilization understanding can be observed in the area. Trail along the Kaligandaki River takes trekkers to Jomsom which is the windiest place in Nepal as well. Morning flight will take trekkers to Pokhara. Our itinerary includes sightseeing of Nepal's most popular touristic city Pokhara as well. After arduous walking holiday retreating at Lake City Pokhara will help trekkers charge their batteries.
Book the Annapurna Circuit Trek with Unique Adventure International. Send us your requirements and purpose of traveling to Nepal. We will prepare program to meet your expectations and needs.
Itinerary Details
Day 01 : Meeting upon arrival at Kathmandu International Airport by our representative, transfer to hotel
After arriving at Tribhuvan International Airport, you will be welcomed by the representative of Unique Adventure International and you will be shifted to your hotel. The employees in the hotel will manage your accommodation and check in. In the evening, a welcome dinner will be organized in the hotel. Overnight at hotel in Kathmandu
Day 02 : Sightseeing around Kathmandu valley, overnight at hotel
Today, the sightseeing trip will start in the morning after breakfast. The major sightseeing attractions are; Pashupatinath temple, Swoyambhunath (the Monkey temple), Boudhanath; Kathmandu durbar square, Bhaktapur Durbar Square and Patan Durbar Square. The afternoon includes a final briefing and preparations for the trek. Overnight at hotel in Kathmandu
Day 03 : Drive to Khudi (792meter), overnight at Guesthouse, 7hrs drive.
After we have our breakfast, today we will drive to Khudi taking 6 to 7 hours. On your arrival at Dumre, you will feel the beginning of your trek. You will be driving to the Marsyangdi river valley then move to Besisahar and ultimately proceed to Khudi. Overnight at Khudi.
Day 04 : Trek to Bahundanda (1314 meter), overnight at Guesthouse, 15km
From Khudi, today the track moves north above the Marsyangdi river after crossing bridge. We will be noticing the change in bio diversity and panoramic landscape. Going across the river to its east shore you will come across the village of Bhulbhule and then moving north, our path follows passing Ngadi (930 m.). We reach to the edge and see the settlement of Bahundanda (1311 m.) which in Nepali means "Brahmin Hill". Overnight at Bahundanda.
Day 05 : Trek to Chyamje (1400 meter), overnight at Guesthouse, 12km
We move down to the valley floor departing from Bahundanda. After that, we cross the river, go up steeply to continue walking on a trail wonderfully engraved out to the wall of the rock. Then, we reach Syange going across Ghermu Phant and Khani Gaun. We then move on walking to Chyamje next to the west shore of the Marsyangdi River passing through the village of Jagat. Here, you will cross the eastern bank of the river to enter the Manang District at the settlement of Tal.
Day 06 : Trek to Dharapani (1943 meter), overnight at Guesthouse, 12km
You will keep on noticing changes in the landscapes, people, culture and architecture as we move ahead from Chyamje. Here, we will see people of Tibetan origin their culture; houses made of rock, less tropical plants and more. The track from Tal comes across the Marsyangdi River after Karte settlement and proceeds towards the Dharapani village. Overnight at Dharapani.
Day 07 : Trek to Chame (2713 meter), overnight at Guesthouse, 15km
We depart from Dharapani, you keep on ascending the river valley passing the Gurung Village, Thonje and then reach Bagarchhap. Walking further, along the left shore, we ascend up to Manang valley passing through small settlements with terrific views of Mt. Manaslu (8163m.) and the mountains over Larkya La pass. Overnight at Chame.
Day 08 : Trek to Pisang (3185 meter), overnight at Guesthouse, 16km
We will be walking along the trail which takes us up to Chame. We will come across the forests of Juniper, Pine, above fairly plane ground all the way through Bhratang village. We will witness a superb view of Annapurna II to south. Overnight at Pisang.
Day 09 : Trek to Manang (3540meter), overnight at guesthouse.
Today, we continue our trek to Manang valley. We take a stable way up to reach to the top and witness the view of the Manang valley. This exciting spot offers superb views of the valleys, the great peaks of Gangapurna, Tilicho Annapurna II, III, Chulu east and Pisang peak. The walk takes us further to Humde and then we have a pleasant walk up to the village of Braga and walking further we reach Manang where we stay overnight.
Day 10 : Acclimatization at Manang (day hike to Chonkor View Point - 3800meter and to the monastery), overnight at guesthouse.
Today we have an acclimatization day and to explore Manang. We might go to Chonkor View point (3800m.) and go around the village of about flat-roofed houses which is the arresting set surrounded by some magnificent scenery -Annapurna II, Annapurna III, Gangapurna to the South, Tilicho to the West - Chulu West and Chulu East to the North.
Day 11 : Trek to Yak Kharka (4000meter), overnight at guesthouse.
Today, the track leads to the Tenki Manang where we can spot the view of the Annapurna, Tilicho peak, Gangapurna and more. The track relaxingly winds up presenting views and passing through land filled with juniper bushes, the only existing vegetation around this area and then you will reach at Yak-Kharka for the overnight.
Day 12 : Trek to Thorong Phedi / high camp (4500meter / 4700meter), overnight at guesthouse.
From Yak Kharka, we start our trek with slow pace to reach Phedi which means 'foot of the hill'. We still have same splendid view of peaks and landscapes. After an hour trek, we arrive at Ledar and go on to mount along the east shore of the Jorsang Khola, then descend and cross the river on a bridge. We stop for superb view and tea; we go across a narrow path, uneven incline before reaching to Thorung Phedi. Overnight at Thorung Phedi.
Day 13 : Trek to Muktinath (3800meter) after crossing Thorong La pass - 5416meter, overnight at guesthouse.
We today, have best and challenging day of the entire trip. We start our walk early in the morning. Today, our track turns out to be the steepest reach at high camp. We will be viewing sunrise and scenes of the mountains. We keep on walking to the top taking 3 to 4 hrs to the top of the Throng. Here, we can take break for striking scenery and move downward to the Mustang and then to the Kaligandaki valley far below to the West. Finally, we arrive at Muktinath after around 7 to 8 hrs long walk. Overnight in Muktinath.
Day 14 : Trek to Jomsom (2800meter), overnight at guesthouse.
We visit Muktinath temple in the morning and move down to the Kaligandaki river valley. We follow the calm trail for two hours till we reach the large city of Jomsom and headquarter of the Mustang region with a small runway just over the Kaligandaki River. Here we'll stay overnight at guesthouse.
Day 15 : Fly to Pokhara / Drive to Pokhara, overnight at hotel.
We today take a flight from deepest canyon of the world lying between two gigantic mountain range of Mt. Annapurna, Mt. Dhaulagiri with many snow-topped peaks. We will take driving down to Pokhara by bus if in case the flight delay or cancelled due to bad weather.
Day 16 : Exploring around Pokhara valley, overnight at hotel.
On this day, we will walk around most of the well-liked destination of Pokhara which includes Devid's fall (Patale Chango), World Peace Stupa, and boating at Lake Phewa.
Day 17 : Back to Kathmandu, overnight at hotel.
Passing all the way through the striking countryside early in the morning and travelling for 7 hours we return back to Kathmandu. On arrival at Kathmandu you will be transferred to the hotel and rest of the day rest or explore the surrounding areas and overnight at hotel.
Day 18 : Leisure day at Kathmandu, overnight at hotel.
We can go around Kathmandu valley, if some important places have been missed according to your choice. You can also go for shopping or have a day rest to depart from the country.
Day 19 : Transfers to airport, departure on your own destination.
Today, our airport representative will drop you to the airport and then you will depart from Nepal.
Trip Inclusion
What is included?
Airport pick up and drop off, upon arrival and departure in Kathmandu.
Pre-trek meeting.
4 nights hotel accommodation in Kathmandu.
Guided sightseeing in Kathmandu Valley inclusive with entrance permit fee and car transportation.
All transportation: Kathmandu - Chyamje, Jomsom - Beni (if in case Jomsom - Pokhara flight cancel or delay) - Pokhara - Kathmandu.
Flight Jomsom to Pokhara (if in case flight delay or cancelled then we drive Jomsom - Beni - Pokhara).
2 night's hotel accommodation in Pokhara with breakfast.
1 professional, licensed and English speaking mountain guide.
1 porter for carry luggage.
Well experienced English speaking assistant guide if the group size exceeds 3+ persons.
Guesthouse accommodation during the trek.
Food during the trek (full board with breakfast, lunch and dinner with tea/coffee and seasonal fresh fruits).
Worst case, help with all rescue and evacuation arrangements.
All necessary trekking permits: Annapurna Conservation Area and Trekkers' Information Management System (TIMS) fee.
First aid medical kit, Oxymeter to check pulse, heart rate and oxygen saturation at higher altitude.
Unique Adventure sleeping bag and down jacket, duffel bag, area trekking map.
All applicable taxes as pre the government rules and regulations.
All organizational requirements.
What is not included?
Nepal Visa (USD 25 for 15 days or USD 40 for 30 days).
Your international flight to and from Nepal.
Travel insurance (for helicopter evacuation if needed whilst trekking).
Personal expenses such as laundry, telephone, internet/e-mail, etc.
Bar and beverage bills.
Tips for guide, porter, driver.
FAQs
Recommended Gear Lists:
Good wind/rain jacket
Warm fleece jacket or jersey
Good boots, either light-weight trekking boots or light full leather boots
Good -20 Sleeping bag (which can be rented or buy in Kathmandu)
A comfortable day pack, preferably with a waistband.
Fleece jacket or pullover
Fleece Wind-Stopper jacket (optional)
Waterproof (preferably breathable fabric) shell jacket
Down vest and/or jacket (optional)
Lightweight gloves
Heavyweight gloves or mittens with a waterproof shell outer
Sun hat or scarf
Light balaclava or warm fleece hat
Sunglasses with UV protection
T-shirts
Underwear
Hiking shorts
Lightweight cotton long pants
Light and expedition weight thermal bottom
Fleece or wool pants
Waterproof (preferably breathable fabric) shell pants
Thin, lightweight inner socks
Thick, warm wool hiking socks
Hiking boots with spare laces
Camp shoes (sneakers and/or sandals)
Other necessary equipment:
Headlamp (e.g. Petzl Zoom) with spare bulbs and batteries
Small pad or combination lock-to-lock trek bag
Basic First Aid Kit (We also provide comprehensive first aid medical kit and Oxymeter)
Large plastic bags - for keeping items dry inside trek bag
Day pack (approximately 2500 to 3000 cubic inches)
Water bottles (2 bottles recommended)
Toiletries
Small wash towel

Note
We would like you to know that although we try to follow the program given above, at times local trails or weather conditions may compel us to make slight changes if necessary. The itinerary may also vary slightly subject to our trekkers' acclimatization rates. This odyssey goes into untamed territory above the timberline, so we seek to request maximum flexibility if and when required for the safety of your trip and your life. Thank you so much for your understanding. We value your precious life.
Quick Fact of the Trip
Trip Duration : 19 days
Best Season : Spring & Autumn
Country : Nepal
Min Altitude : 792meter
Max Altitude : 5416meter
Trip starts : Kathmandu
Trip ends : Kathmandu
Group size : Min - 1
Your Travel guide
Trip by Locals connects travelers with local Travel Guide here you'll find all the essential information you need to plan the perfect trip.
---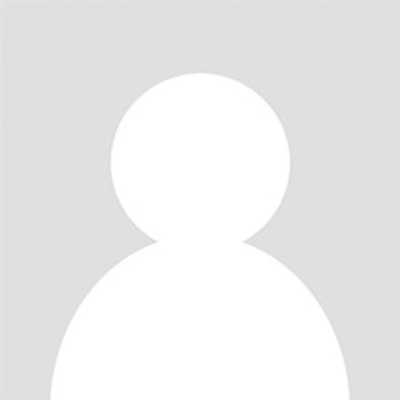 Excellent expérience
I did the Annapurna Circuit trek with Tilicho Lake organized by Unique Adventure. They were very responsive and answered every questions that I had. They helped me organize my trip with the limited time that I had and rearranged the schedule and the itinerary to match my interests. I did the trek with Dawa. And I could not ask for a better guide. Dawa is very knowledgeable. You can ask him anything about the landscapes, the culture and religion, anything about Nepal and he will answer you. Before the trail, he will give you all the necessary advice and support to make sure you complete the trail the best way possible. On the trail, he is very attentive to your body signals and adjusts the speed accordingly. He even positions himself according to the shape and slope of the trail to keep you safe as much as possible. I am really grateful for everything he did for me and recommend him as your guide for your future trek in Nepal.
Mohamed
---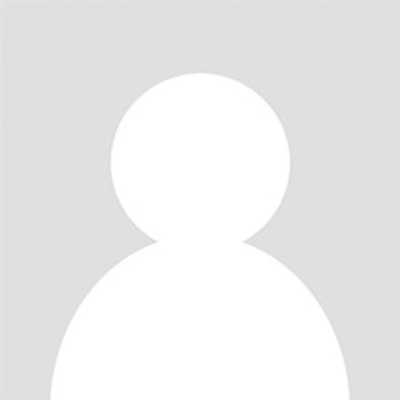 Success
My guide, Krishna Dhakal, was great, knowledgeable, very patient and very helpful. I wouldn't have completed Thorung La Pass with out him. Also Unique's -20 down sleeping bag really kept me warm at High Camp (4700m) on a winter! Will definitely recommend to friends! Thanks!
Rommel Fabro, Philippines
---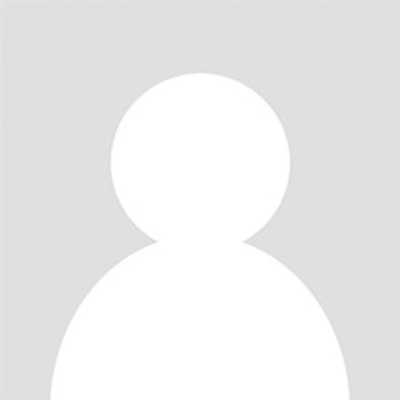 Great time!
My guide Sudan Karki was great at arranging our stays at cozy tea houses, leading the way on the steep trail, and explaining local culture and traditions at the monasteries we visited.
Emily Calkins, USA
---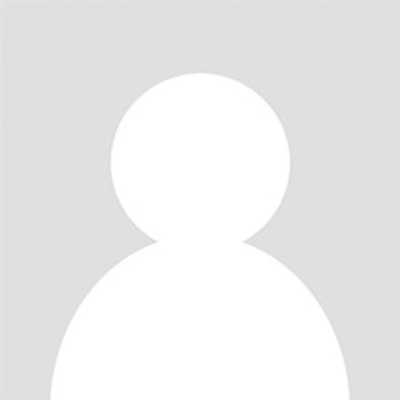 Annapurna Circuit
We did Annapurna Circuit and the trek was incredible, our guide was so helpfull and it was really easy to book with this agency! We even met up in Kathmandu to talk with the owner to ask our questions. During the trekking, we wanted to change the itinerary due to the temperature and it was easy, we had no problem! We definitely enjoyed our experience and we recommand it to anyone who loves trekking and the mountains!
Lauralou Provost, Canada
---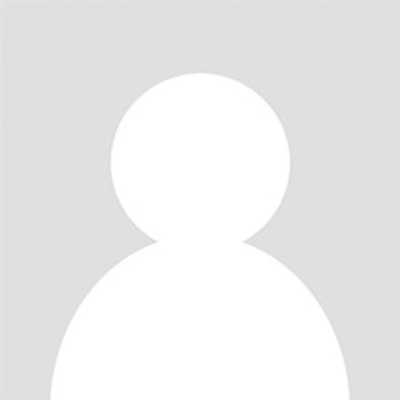 Superbe expérience
Superbe expérience avec cette agence avec laquelle nous avons réalisé un trek dans la région des Annapurnas. Le contact avec l'agence a été merveilleux : temps passé pour nous fournir les explications, prix proposé, prêt de matériel inclus (duvet, doudoune, bâtons de marche) et réactivité (départ le lendemain !). Notre guide était également au top : très professionnel, il était aux petits soins et a su être réactif pour réorganiser les 3 derniers jours de notre circuit quand nous avons souhaité redescendre. Une expérience géniale qui nous a menée jusqu'au lac Tillicho, le plus haut du monde !
Neauport Emilie, France
---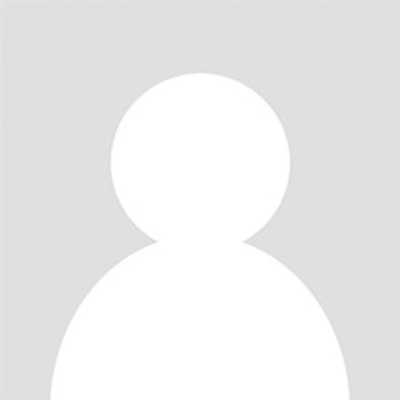 Amazing Experience
Overall I can only say that I had a really fantastic experience hiking the Annapurna Circuit and I can only recommend to do the trip with the Unique Adventures Travel agency and especially with the guide Sudan! ?? The organization pre as well as during the trip was really good. All questions were answered very quickly and the agency was very flexible (I only booked the trip 3 days in advance). My guide Sudan was a very experienced trekking guide, who was really kind and patient. I felt very well taken care of at all times! As I was quite eager to trek a lot during the day, we quite quickly were ahead schedule - but Sudan was super flexible, arranged to sleep in different villages and also invited me in his gorgeous hometown on the last day and showed me around and provided me zeal Bhat with his lovely family. Thanks a lot for this really great experience ?? I had an amazing time!
Judith
---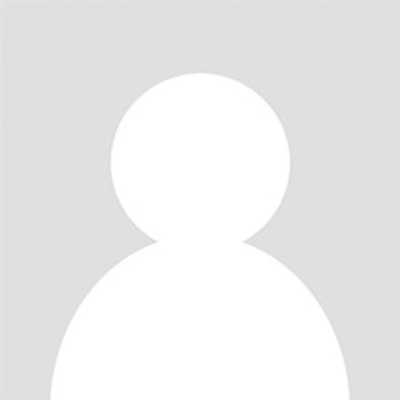 Annapurna Circuit Trek with Unique Adventure
Completed the circuit with the support of Mr Khum and his team at Unique Adventure last week. It was a great journey, Mr Khum provided excellence service, very responsive and patience in addressing all my queries even before the trip. Throughout the trip he has been very supportive as well, my request to tweak some of the itineraries was kindly accommodated. I would recommend Unique Adventure for those who would like to explore a pristine Nepal.
Eddy Tan, Singapore
---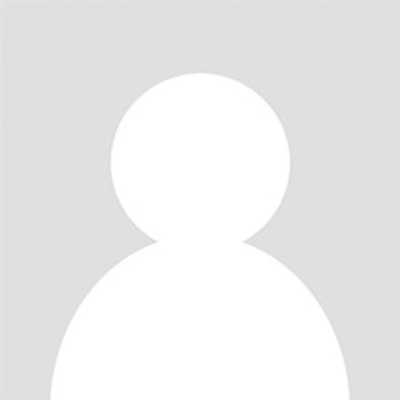 I will come back to Nepal
I have just returned from a 4-week trek in Annapurna Himalaya region, checking-in 5 points with a total of 280km trek in 20 days and 3 days traveling by jeep/taxi/bus: 1- Tilicho Lake 4919m (March 31) 2- Thorong La Pass 5416m (3/4) 3- Poon Hill 3200m (6/4) 4- Annapurna Base Camp 4130m (8/4) 5- Mardi Himal Viewpoint 4155m (11/4) We come to Nepal and are helped by Unique Adventure Company, from day 1 to our last days, we are cared very well by the owner, the sherpa and porters. Our trip couldn't be more successful. If you are a person who loves trekking, you will definitely like Nepal and Himalaya. Why not? See you again in Nepal ???????? to conquer the mountains one day not far away.
Do Duy Luan, Vietnam
---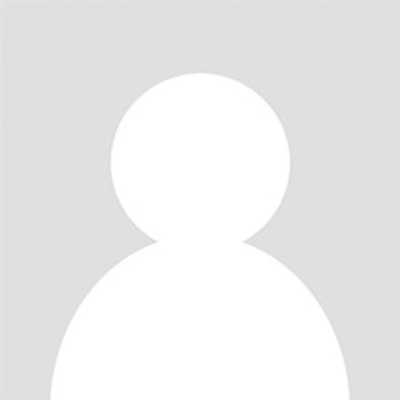 Unique provided great information about the Annapurna Circuit Trek regarding what to expect in the track and the equipments needed. I unfortunately didn't finish the circuit because I had altitude sickness but my guide, Dev, helped me and organised transport so I can get back down to feel better. When I recovered, my guide arranged for me to do a shorter trek (Poon Hill) and I was grateful because I still experienced the beauty of the mountains. They are also very helpful with transport from and to airport. Communication was excellent, able to receive a response straight away.
Esther M
---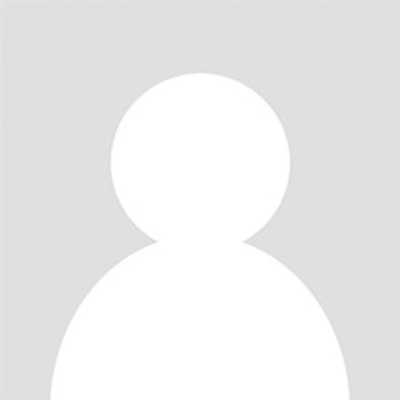 Annapurna Circuit, Tilicho lake, Thorong Peak 6144m and Poon Hill
We had great time. Very well organisired, thank to Khum and ofc our guide, porters, and climbing sherpa. See you next time again. :)
Ivan Bakula, ivanbakula933@gmail.com
---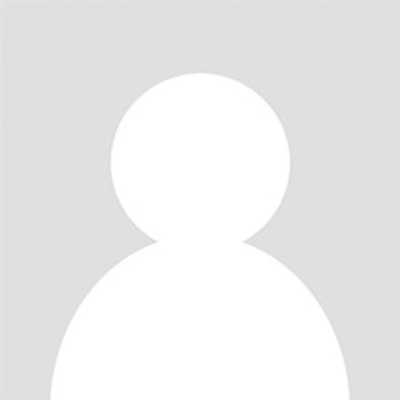 Annapurna with Kumar
I had the pleasure of trekking the Annapurna region with Kumar. His contagious smile and energy set the tone for a really nice journey. He knows the region and checks on people's well-being while trying to tailor the experience to my preferences. Even if I was travelling solo, he included me in his guided tour and took care of me. In doing so, it made my experience more special in an expected way.
Giorgia
---
Join the Similar Trip 2023