Overview
Everest Base Camp Helicopter Tour:
In Nepal, going to remote corners of the Himalaya is not a problem for visitors. In fact, it is a pleasurable and exciting activity. How? By helicopter!. Since the whirlybird needs only a small landing space, it can be hired to take tourists to whichever destination and at whatever time they want to go. No wonder chartering a helicopter for sight-seeing has become a popular tourist activity in Nepal.
There are two types of helicopters currently operating in the private sector. The most frequently seen is the powerful Russian made MI-17. This is a big bird, capable of transporting 22 passengers or four tons of cargo. MI-17's can reach altitudes well in excess of 5.000 m and have been known to land at Everest Base Camp. They offer excellent utility and reliability under extreme conditions.
The other craft is the smaller and more maneuverable French made Ecureuil AS35OB series. This sports car of the rotor world is smooth and quiet and offers excellent visibility. Wide bodied and comfortable, it can carry five passengers and the newest models can land at 6.100 m. They are thus ideal for Himalayan sight-seeing and intimate charters.
Highlights of Everst Base Camp Helicopter Tour:
The Monastery, rebuilt very recently, is a "must" for your visit.
The serenity and peace of its neighborhood and surroundings will give you an impression of a harmonious blend of people and place.
The fragility of the environment in its delicateness will not escape your attention.
This is your flying visit to the neighborhood of Mount Everest, the tallest mountain in the world.
Any of our Everst base Camp helicopter tours will be customized depends on the group size & the time. Please feel free to write us for any information regarding the tour. Make your family or friend to fly with this tour. Departure from Tribhuvan International Airport at 07 am for Lukla, proceed towards Everest to Everest glacier, Khumbu Ice Fall, Lhotse, South Col and Everest itself. Stopoever at Everest View Hotel with delecious breakfast. On return leg, land at Thyangboche Monastery. Visit Monastery for 45 minutes and return to Kathmandu by 12 noon via Lukla. Landing at Lukla is quite another experience.
The airport, built by Sir Edmund Hillary in the by gone days, is hemmed in by hills and mountains. Lukla is Sherpa territory, yet it is crowded by trekkers in thousands, on their way to Everest country. Your mountain flight, describing the above peaks is in the major highlight of your sojourn, providing dimensional vision of the mountains whose nearness would be the prime attraction of this flight. The massive Everest hulk is the dominating feature here, surrounded by other mighty mountains in their own rights. Another landmark of this flight is landing at Thyangboche Monastery, the Vatican of the Sherpas, the world famous "Tigers of the Snow".
Trip Fact of Everst Base Camp Helicopter Trek:
Tour Starting Point: Tribhuvan Airport, Domestic Terminal, Kathmandu
Tour Ending Point: Tribhuvan Airport, Domestic Terminal, Kathmandu
Tour Duration: 4:30 hrs including half an hour ground time near Kalapatthar
Best Time: September- December, January- June
Route: Kathmandu - Lukla - Syangboche - Kalapatthar - Syangboche - Lukla - Kathmandu
Aircraft Details of Everst Camp Helicopter Trek:
Helicopter : AS 350 B3E (H125)
Power Plant : 1 Turbomeca Arriel 2D
Service Sling : 23000 Ft
Rate of Climb : 1818 fpm
Capacity : 1 pilot + 6 Passengers
Cruising Speed : 137 knots
Max takeoff weight : 2250 kg
Endurance : 3 Hours 20 Min
Call Sign: 9N – AKP & 9N AKG
Is Everest Base Camp Helicopter tour Safe?
Everest base camp helicopter tour is a business helicopter flight tour to Everest base camp and Kalpatter. This Tour is a high height flight visit in Nepal to show you most noteworthy Mountains in Everest district. We utilize an incredible helicopter for your visit to make our client security. In the event that the climate isn't supporting to fly or any specialized blunder, the flight won't be flying over. Everest Base Camp helicopter visit wouldn't be start to flying from Kathmandu with a weight.
So this flight is 100% safe and we will consistently suggested do Everest helicopter flight visit who have a day and needing to see Mt.Everest and a lot progressively high Mountains.
Everest Base Camp Helicopter Tour preparation and clothing:
For Everest Base Camp Helicopter visit there is daylight most time however in the event that there is Cloudy around then It will freeze cold. So you will require following things on the flight:-
Windproof Down coat and sunhat
A container of Water and Toilet Paper
Sun cream and sunglass
Camera and mobiles
Your identification and visa duplicate
Itinerary Details
This is 4 hours 30 minutes (maximum 3 passenger per flight) flight. This 4 hours 30 minutes tour commences from Tribhuvan International Airport and departs for a scenic flight to Khumbu (Everest) region, naturally you will be rewarded by breathtakingly beautiful display of Himalayas.
Trip Inclusion
What is included?
All airports pick up and drop (domestic and international both).
Private Helicopter, Pilot and Fuel.
Breakfast at Everest View Hotel (World's best luxury view point for Mt. Everest and more).
All neccessary permits and all applicable Taxes, VAT.
What is not included?
Hotel accommodation in Kathmandu.
Lunch.
Personal nature expenses.
Bar and beverage bills.
Your Travel Insurance.
Your international flight.
FAQs
Note
The conditions stated in the itinerary are for the visitors who prefer full package programme. At the same time, we also serve you based on your choice. The selection of itineraries and the staff depends on your choice and financial procurement. We have options for any partial visit as per your requirement and financial condition.
Note
We would like you to know that although we try to follow the program given above, at times local trails or weather conditions may compel us to make slight changes if necessary. The itinerary may also vary slightly subject to our trekkers' acclimatization rates. This odyssey goes into untamed territory above the timberline, so we seek to request maximum flexibility if and when required for the safety of your trip and your life. Thank you so much for your understanding. We value your precious life.
Quick Fact of the Trip
Trip Duration : 1 days
Best Season : Spring and Autumn
Country : Nepal
Min Altitude : 1350
Max Altitude : 5545
Trip starts : Kathmandu
Trip ends : Kathmandu
Group size : Min - 1
---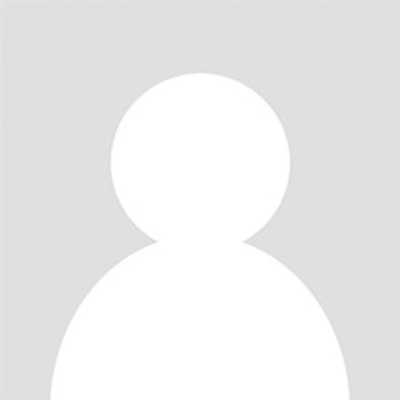 Great experience
Our experience with the services provided and the guide who accompanied us on the different excursions has been totally satisfactory, especially the panoramic flight to Everest. Very friendly and communicative staff. Seriousness and great value for money.
Diego Garcia
---
Join the Similar Trip 2023