Everest Expedition (8848m)
Overview
To reach the summit of the highest peak in the world - Mount Everest (8848m) is one of the exhilarating and wonderful experiences of your lifetime. You will be walking all the way through the normal route passing through the south Col, setting a first base camp at an elevation of 5400m and four more camps in the peak region at about 6065m, 6400m, 7100m and 7920m correspondingly. Since the route is technically demanding, climbers need to be aware of the probable rapid weather changes and the danger involved.
The feeling to be at the top of the world is really something unconquerable and perhaps one of the best experiences that you can get. A short walk all along the moraine will take you to the icefall with huge crevasses which are considered as one of the obstacles for Everest expedition. Also, our experienced Sherpa teams will fix ropes as well as ladders that will assist the climbers to traverse through this part to reach Camp I. And then we will continue our climb in order to reach the Camp II. We will ascend on snowy and rocky way up that take us to Lhotse Face then to Camp III. From the camp III our ascend all along the moderate mixed rocks and snow becomes more challenging which will certainly take us to South Col- the Camp IV. The path steepens after moving up to snow slopes to arrive at the crest of the South East edge and we have a easy climb after that steep climbing once more to reach to the South summit. A small traverse and we will climb on a short, vertical rock and snow channel that leads to the final point, to the very top of the Everest.
Definitely, Mt. Everest is a climbing peak to everyone from expert mountaineer to an inexperienced but adventure lover for which you will be guided by a proficient mountain guide as well as team of ascending Sherpa guides. Unique Adventure Treks is confident to offer you Mount Everest Expedition with the first-class service. Let us get it organized for you.
Itinerary Details
Day 01 : Meeting upon arrival at Kathmandu international airport, transfer to hotel
As soon as you arrive in Kathmandu, you will be received and welcomed by our representatives at Tribhuvan International Airport and subsequently s/he will transfer you to the hotel. You can either relax or go around as per your desire for the rest of the day and overnight at a hotel.
Day 02 - 04 : Stay in Kathmandu for official procedure, overnight at hotel
You will be in Kathmandu and visit around some of the majestic places and national and international heritages like Pashupatinath, Swoyambhunath, Bouddhanath, Kathmandu Durbar Square, etc. for two days. You will be briefed about your trek by your guides and completion of official procedures will be done. Also you will make all the necessary arrangements for the whole of the trip.
Day 05 : Fly to Lukla, trek to Phakding (2640m), overnight at guesthouse
Today we will take wonderful flight early in the morning from Kathmandu to Lukla (2827m) which takes about 40 minutes. From the flight, we can feel the proximity of enormous peaks adjoining Nepal and Tibet. We will reach Lukla in the afternoon and we commence our official trek by moving downwards to the Dudh Koshi River and catching the major path to Namche Bazaar, located just above Chaunrikharka (2713m). The track is trouble-free and after passing the tiny village of Ghat (2550m), we take a short walk to Phakding. Overnight in Phakding.
Day 06 : Trek to Namche Bazaar (3446m), overnight at guesthosue
From Phakding, we go ahead with a slight climb to Jorsale and move further from a waterfall. Now, the trails of villages are united with wonderful forest of giant firs, rhododendron and magnolia trees. Afterward, we walk to Namche and cross few bridges and then go up few hundred meters and another steeper way up through the jungle. We walk for 4 hours and stay at a lodge.
Day 07 : Stay at Namche Bazaar (3446m) for acclimatization, overnight at guesthosue
We have a rest day in Namche Bazar for acclimatizing in the height. Namche is a village situated in a large protected hollow. Over the village, there is a national park headquarter where one can view both the sunrise and sunset. The wonderful vista includes scenery of the Khumbu peaks and fascinating views of Everest. After breakfast, we can either set off for a walk to Thami (3810m) over the arresting Bhote Khola River Valley or walk off to the national park headquarters to sight the unique Sherpa way of life and culture. Overnight at lodge in Namche Bazaar.
Day 08 : Trek to Tyangboche (3867m), overnight at guesthosue
We trek down all the way through the Khumjung village today and move to the most important path to Everest at Shanasa. We continue walking to Trashinga and afterwards go downwards to pass across the Dudh Kosi at Phunkitenga (3250m). We have a broad and upright climb via fir, pine, rhododendron, black juniper forest and then reach Tyangboche Monastery. Also, we can observe giant peaks like Ama Dablam, Kantega and obviously the gigantic Mount Everest. We stay overnight at lodge in Tyangboche.
Day 09 : Trek to Pheriche (4243m), overnight at guesthosue
On this day, we choose the upper trail for fine scenes to visit Pangboche village and its antique Monastery. We pass all the way through numerous Chortens and Mani walls and tiny villages. We will witness incredible close views of Ama-Dablam and will move north to Pheriche. Overnight at lodge in Pheriche.
Day 10 : Trek to Lobuche (4930m), overnight at guesthosue
At the peak, Cholatse and Taweche hit us with its picture which appears to incline ahead from crossways to the gorge in the west. In the north side, Lobuche Peak (6119m) and the snowfield of Cho La is recognized. Then, we come across the Khumbu River at Dughla (4620m). The incredible view of Pumori (7145m) and we come across the border in Tibet. Overnight at lodge.
Day 11 : Trek to Everest Base camp (5400m), overnight at guesthosue
This is one of the demanding days. We walk by the side of the Khumbu Glacier and up and about to Everest Base Camp (5365 m), very near to Mt. Everest where the sight of the Khumbu Icefall from Base Camp is stunning. When we get there at the moraines of Changri Nup Glacier, we have track moving up and down over a wobbly route that shows the way eventually to the out of the blue glacial sands of Gorak Shep (5160m). And then, we accordingly, move towards the Everest Base Camp. Overnight at th tented camp.
Day 13 - 58 : Climbing Period, overnight at tented camp
Then we have 50 days ascend when will be walking all the way through the normal route passing through the south Col, setting a first base camp at an elevation of 5400m and four more camps in the peak region at about 6065m, 6400m, 7100m and 7920m correspondingly.

Camp I (6065m) is situated above Khumbu ice fall. It is a deserted and out in the open place mostly used as rest before ascending to Camp II (6750m). The glacier flanked by camp I and II rolls out but there are still big crevasses close to camp I.

Similarly, Camp II (6400m) is positioned on a cross moraine underneath of West edge. It is a very harmless and sheltered spot with wonderful views on Lhotse. Camp II is main location for acclimatization and is also the base for camp III.

Likewise, Camp III (7100m) is situated on small ridge on the Lhotse wall. We will have to cross the glacier in the right side prior to 600m ascend on the solid snow field. The way is safe with few of the short less than 3m tall ice cliffs, where Sherpa guides will help you to set up with fixed ropes. Moreover, Camp IV (7920m) at South Col is the final camp which is easy to reach by majority of climbers without additional oxygen. There are two rock sectors to steer before camp IV. Again the Sherpa guides will fix the ropes to let you climb. This climbing period is the most significant part of the trek.
Day 59 : Trek to Tyangboche (3867m), overnight at guesthosue
On this day, we will trek back to Thyangboche where we can again see fir, pine, rhododendron, black juniper forest and then reach Tyangboche Monastery. Also, we can observe giant peaks Ama Dablam, Kantega and obviously the giant Mount Everest. Overnight at lodge.
Day 60 : Trek to Monjo, overnight at guesthosue
On this day we will arrive at Monjo trekking through Namche Bazaar and crossing Dudh Koshi River.
Day 61 : Trek to Lukla (2640m), overnight at guesthosue
Today, we return back the main path down to Dudh koshi and then to Phakding. Moving further on the track we reach to Lukla and see different Sherpa villages while crossing a suspension bridge over Thado Kosh. Overnight at guesthouse.
Day 62 : Fly back to Kathmandu, overnight at hotel
On this day, we wake up early in the morning to take the flight for retracing back to Kathmandu. On arrival in Kathmandu we will transfer to the hotel.
Day 63 : Leisure day in Kathmandu, overnight at hotel
Today you have a rest day in Kathmandu. Or, alternatively explore around Kathmandu valley which includes visit around historical and spiritual attractions; including Durbar Square, Bouddhanath; one of the largest stupas in Nepal, Swayambhunath; top on the hill in the city knows as the Monkey Temple, Pashupatinath; Hindus holy place. Stay overnight at Sa Sa hotel in Kathmandu.
Day 64 : Transfer to airport, departure your own destination
Our airport representative will shift you to the airport from the hotel for your way back to home country.
Trip Inclusion
What is included?
Airport transfers (domestic and international both).
Press conference arrangement.
6 nights hotel accommodation at Hotel Yak and Yeti or similar with breakfast.
Climbing Permit fee for Mt Everest, Sagarmatha National Park (SNP) permit fee and Khumbu Pashang Lhamu Rural Municipality Fee.
Food & Fuel during the trek and expedition period.
North Face or similar quality high altitude tent for higher camps.
Single tent for each member, staffs, climbing Sherpa at the base camp.
5/5 bottles of oxygen per member and guide with mask and regulator.
Staff: Base camp Guide, Cook, Cook helper.
Porters/Yaks to and from base camp.
One high altitude Sherpa for one climber (1:1) who assist you whilst on climbing and summit attempt as well as carries food and gears to high camps.
Government liaison officer, his insurance, daily allowance, equipment allowance and flight fares.
Flight fare for member and staff (Kathmandu - Lukla - Kathmandu).
Insurance, equipment allowance, wages and daily allowance for expedition staffs.
All camping equipments: sleeping tents, mattress, dining tent, toilet tent, mess tent, store tent, table & chairs and other necessary kitchen utensils whilst on trekking and expedition.
Group climbing equipment such as necessary fixed rope, ice screws, ice bars etc.
First Aid kit bag, trekking map & duffel bag.
Solar panel at the base camp.
Restop toilet bag.
Satalite phone (Pay Call).
Walkie Talkie for each staff and member.
Mountain cans cleaning at high camps.
Cargo transportation to supply the food and gears to Lukla and back
All ground transportation
Necessary documentation and governmental official paper works.
All applicable taxes as per the government rules and regulations.
What is not included?
Personal climbing gears.
Extra hotels in Kathmandu (after 6 nights).
Personal climbing insurance which covers travel, medical, accident, evacuation etc.
Lunch & dinner in Kathmandu.
Visa Fee for Nepal.
Applicable permit fees and custom charges for using communication equipment, commercial filming, satellite phone, radio etc.
Carrying bonus + Summit bonus for climbing Sherpa.
Personal expenses such as laundry, telephone, e-mail, etc.
Bar and beverage bills..
Gratitute (tip) for the staff etc.
FAQs
Necessary Gears
Main rope, Down Sleeping, Bag, Down Jacket, Gore-Tex jacket, Trouser, Climbing boots, Trekking boot, ICE-axe with Ice hammer, Rucksack, Crampon, Stick, Harness, Get up (Boot clover), Snow Glass, ICE Screws, snow Shavel, Carbine Lock & unlock, Head Lights, Wind Proof Jacket & trouser, Down Trouser, Wind Proof Trouser, Water Bottle, Woolen Gloves, Bag Cover, Wind mask for climbing, Climbing gloves, Socks for climbing, Personal Medicine, Eight figure, Knife
You can bring the necessary gears from your own country or can buy or hire from the stores of Kathmandu.
Note
We would like you to know that although we try to follow the program given above, at times local trails or weather conditions may compel us to make slight changes if necessary. The itinerary may also vary slightly subject to our trekkers' acclimatization rates. This odyssey goes into untamed territory above the timberline, so we seek to request maximum flexibility if and when required for the safety of your trip and your life. Thank you so much for your understanding. We value your precious life.
Quick Fact of the Trip
Trip Duration : 64 days
Best Season : Spring & Autumn
Country : Nepal
Min Altitude : 2834 meter
Max Altitude : 8848 meter
Trip starts : Kathmandu
Trip ends : Kathmandu
Group size : Min - 1
Your Travel guide
Trip by Locals connects travelers with local Travel Guide here you'll find all the essential information you need to plan the perfect trip.
---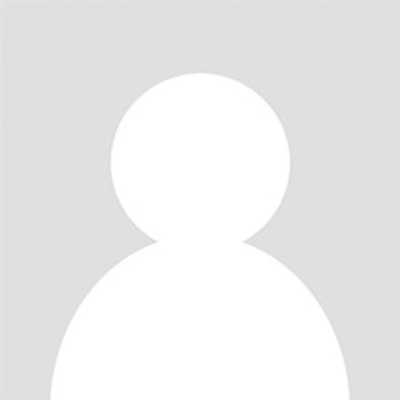 ---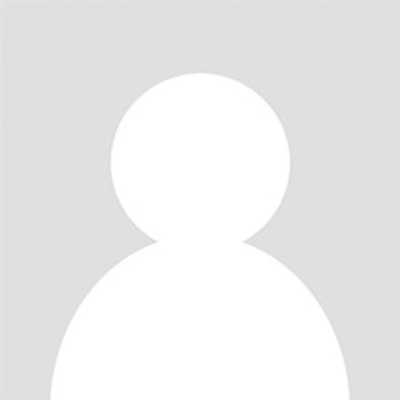 Best organizer
This company is one of the best service base company. I had done the trip and had great experiences. Please try the service once again. Regards Robert
Robert Basata, Italy - Napole
---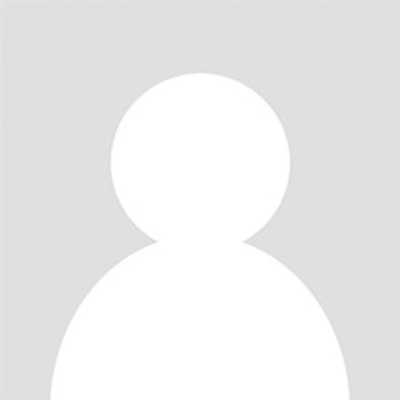 ---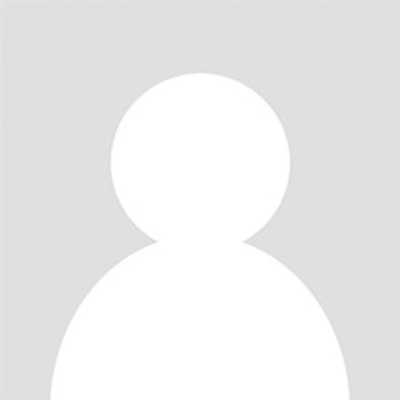 Best month of my life!
I did not know what to expect and quite honestly did not have to think at all. That was the great part, I showed up and they tailored it to my needs. I even extended mid trek and was able to stay longer per the guidance of this team. I can not wait to come back again soon.
Michael Chereso
---
Join the Similar Trip 2023