Overview
Manaslu Trek Highlights:
Trekking through beautiful village including Samagaon, samdo as well as Gandaki and Marsyangdi valley
Visit ancient monastery in Samagaon, Larkya La bazaar
Exploring around aqua-blue green lake Birendra
Crossing snow-covered high pass Larkya La
Manaslu Trek goes by the locale of Dhading, Gorkha and Lamjung exhibiting its marvels in transit of your trip. The Manaslu Mountain in itself is the world's eighth tallest mountain and being in its foothill could be loaded with the enterprise. The trekking begins from the beautiful drive to Dhadingbeshi-Aarughat from Kathmandu. Aarughat is the little occurrence town lying in the bank of Budhi Gandaki River associating Dhading and Gorkha area of Nepal. The further transport drive to Soti Khola going by Aarkhet can be exceptionally grand. When you have begun strolling from Soti the meeting of the boundless streams and intersection various circumstances utilizing the suspension connect adds the wild enterprise flavor to your trekking in Manaslu area. The word Manaslu is exceptionally flawless as it implies soul or acumen in Sanskrit. This mountain loaded with the soul will rub the vivacious soul into your scholarly personality and encourages you to get renewed once you backpedal to your nation of origin. Nearly trekking for 13 days astounding Larkey La Pass will show up in your trekking trail. The trail drives you until the point that the high camp of Mount Manaslu from where you can see the productive mountains extremely closes. From this intersection, the trekking moves towards the Bhul Bule of the Lamjung region from where the transport drive will take you back to Kathmandu.
Manaslu Trek in Nepal is the best walking activity where Unique Adventure International would take you in the best infotainment style. This is a direct result of the way that the supporting crew members of Unique Adventure International are hailed from the locale itself. Witness the arranged validness while venturing out with us to this wonderful area of trekking in Nepal.
Book this brilliant limited territory of trekking in focused cost with the master group of Unique Adventure International. Your decision to trek on this mystical place around the mountain of spirit will enthrall your traveling soul.
Itinerary Details
Day 01: Arrival in Kathmandu, overnight at hotel
On your arrival in Kathmandu, a designated individual will greet you at Tribhuvan International Airport. Then you will be transferred to your hotel where you spend overnight.
Day 02: Sightseeing in Kathmandu, overnight at hotel
Today after breakfast, we go sightseeing and explore around Kathmandu Valley. These include various UNESCO worlds heritage sites such as Kathmandu Durbar Square, Swayambhunath Temple, Pashupatinath Temple, and many more. In the afternoon you will be briefed about the itinerary planned ahead to make the necessary preparations.
Day 03: Drive to Soti Khola (700 meters), overnight at guesthouse
The drive to Aarughat takes about 6-7 hrs from Kathmandu. The journey takes us through serpentine highways along the hills. The scenic drive involves various roadside villages before reaching Aarughat in Dhading. We continue to drive about 2 hours to Soti Khola via Aarkhet and spend overnight at guesthouse.
Day 04: Trek to Machha Khola (950 meters), overnight at guesthouse
The trail begins through green Sal forests that climb over the Budhi Gandaki River. The rocky trail continues past waterfalls and rice terraces before reaching Labubesi village. The trek leads up a valley before descending to Gandaki river and across a suspension bridge to Machha Khola village where we spend overnight.
Day 05: Trek to Jagat (1450 meter), overnight at guesthouse
Today's trek ascends up and descends down a couple of times before crossing over Budhi Gandaki river in a suspension bridge. The trail climbs up on the wide staircase which then crosses a suspension bridge over the Yaru Khola. The trail climbs again up to Tharo Bharyang before reaching Jagat village where we spend overnight.
Day 06: Trek to Deng (1850 meter), overnight at guesthouse
Today we descend down to Sirdibas before crossing over Ghatta Khola via the suspension bridge to Philim village. The route continues through millet and grassy field slopes and across the Budhi Gandaki river. The trail leads through a bamboo forest to Deng Khola as we reach Deng village for overnight stay.
Day 07: Trek to Namrung (2500 meter), overnight at guesthouse
From Deng we cross Budhi Gandaki river and follow the trail west up to the Budhi Gandaki valley. The trail passes through forests and mani walls to Prok village. The route again takes us through a dense forest before climbing steeply to Namrung. We spend overnight at Namrung at a local guesthouse.
Day 08: Trek to Shyala (3400 meters), overnight at guesthouse
From Namrung we climb steeply through a dense forest to reach Lihi village. The trail drops from the village filled with barley terraces and crosses the side valley of Simnang Himal. The route passes along Sho village then Lho village and finally into Shyala village. We spend overnight at a local guesthouse in Shyala village.
Day 09: Trek to Sama Gaun (3500 meters) via visiting Pungyen Gompa and glacier, overnight at guesthouse
From Shyala village we continue early in the morning. The trail overlooks high mountains like Himal Chuli and Ganesh Himal. Along the route, we come across Pungyen Gompa on a little hill which provides the great view of Manaslu North Face and Pungyen Glacier. After 6 hours of walk, we reach Sama Gaun.
Day 10: Rest in Sama Gaun for acclimatization, overnight at guesthouse
Today is acclimatization day in Sama Gaun. We accustom ourselves to the cold weather and the high altitude for the journey ahead. In order to do this, we explore the village in the morning. Then we go on 3 hours of excursion around the Manaslu Base Camp. We return back to the guesthouse to spend overnight.
Day 11: Trek to Samdo (3800 meters), overnight at guesthouse
We continue our trek by descending to the Budhi Gandaki river. The trail follows north to the Manaslu Base Camp and passes through the dense forest of Kermo Kharpa. We then climb steeply to a large white kani before finally passing into Sambo village. We spend overnight in Samdo village at a local guesthouse.
Day 12: Trek to Larkya Phedi (Dharmasala - 4450 meters), overnight at guesthouse
Today we descend down and cross over Budhi Gandaki river via a wooden bridge before continuing upward. We continue our trail that goes around the Salka Khola valley and climbs up to a stone guest house known as Larkya Phedi. We explore around Larkya Phedi before ending our day in a local guesthouse.
Day 13: Trek to Bhimthang (3700 meters) after crossing Larkya La Pass (5219 meters), overnight at guesthouse
Today the trek climbs up a valley on the north side of the Larkya Glacier that has views of Cho Danda and Larkya Peak. We gradually ascent along the trail that overlooks Himlung Himal. After 8 hours of walk, we reach Bhimthang village filled with pastures. We spend overnight in Bhimthang village.
Day 14: Trek to Tilje (2300 meter), overnight at guesthouse
The trail today descends along the pastures of Bhimthang village and cross over Dudh Khola river. The trail continues through a rhododendron forest that reaches towards Karche valley. We climb over a ridge before making our way to Gho village and finally into Tilje village. We spend overnight at a guesthouse in Tilje village.
Day 15: Trek to Shree Chaur (1100 meter), overnight at guesthouse
Today we make our way to Shree Chaur. The trail passes through several villages and over Marsyangdi river. After 6.30 hours of walking, we reach Shree Chaur where we spend overnight at a local guesthouse.
Day 16: Drive to Kathmandu via Besi Sahar, overnight at hotel
Today we drive from Shree Chaur to Kathmandu via Besi Sahar. The 7 hours of the drive includes the scenic view of both hilly and mountain landscapes. In Kathmandu, the day can then be spent by leisurely exploring Kathmandu or by getting a much-needed rest.
Day 17: Transfer to airport, departure onward destination.
On this day you are free to do as you please until departure. A designated individual will drop you at Tribhuvan International Airport as per your flight schedule. Farewell.
Trip Inclusion
What is included?
Airport pickup and dropoff, upon arrival and departure in Kathmandu.
Pre-meeting before the trek.
3 night's hotel accommodation in Kathmandu with breakfast.
All transportation: Kathmandu – Soti Khola by local bus/jeep, and Shree Chaur - Kathmandu via Bensishahar by local bus/jeep.
1 professional, licensed and English speaking mountain guide.
Well experienced trekking porter to carry luggage (1 porter for 2 guest's luggage carry maximum 30kgs).
Food during the trek (full board with breakfast, lunch, and dinner and with tea/coffee and seasonal fresh fruits).
Guesthouse accommodation during the trek.
Manaslu Special trekking permit fee.
Manaslu Conservation Area entrance permit fee.
Annapurna Conservation Area entrance permit fee.
Worst case, help with all rescue and evacuation arrangements.
First aid medical kit, Oximeter to check pulse, heart rate, and oxygen saturation at higher altitude.
Unique Adventure sleeping bag and down jacket, duffel bag, area trekking map.
All applicable taxes as per the government rules and regulations.
All organizational requirements.
What is not included?
Nepal visa (USD 25 for 15 days and USD 40 for 30 days).
Your international flight to and from Nepal.
Travel insurance (for helicopter evacuation if needed whilst trekking).
Personal expenses such as laundry, telephone, internet/e-mail, etc.
Bar and beverage bills.
Meals in Kathmandu.
Tips for guide, porter, driver.
Info
Manaslu Trek Recommended Gear Lists:
Good wind/rain jacket
Warm fleece jacket or jersey
Good boots, either light-weight trekking boots or light full leather boots
Good -20 Sleeping bag (which can be rented or buy in Kathmandu)
A comfortable day pack, preferably with a waistband.
Fleece jacket or pullover
Fleece Wind-Stopper jacket (optional)
Waterproof (preferably breathable fabric) shell jacket
Down vest and/or jacket (optional)
Lightweight gloves
Heavyweight gloves or mittens with a waterproof shell outer
Sun hat or scarf
Light balaclava or warm fleece hat
Sunglasses with UV protection
T-shirts
Underwear
Hiking shorts
Lightweight cotton long pants
Light and expedition weight thermal bottom
Fleece or wool pants
Waterproof (preferably breathable fabric) shell pants
Thin, lightweight inner socks
Thick, warm wool hiking socks
Hiking boots with spare laces
Camp shoes (sneakers and/or sandals)
Manaslu Trek other necessary equipment:
Headlamp (e.g. Petzl Zoom) with spare bulbs and batteries
Small pad or combination lock-to-lock trek bag
Basic First Aid Kit (We also provide comprehensive first aid medical kit and Oximeter)
Large plastic bags - for keeping items dry inside trek bag
Day pack (approximately 2500 to 3000 cubic inches)
Water bottles (2 bottles recommended)
Toiletries
Small wash towel
Note
All conditions stated in the itinerary are for the visitors who prefer full package programme. At the same time, we also serve you based on your choice. The selection of itineraries and the staff depends on your choice and financial procurement. We have options for any partial visit as per your requirement regarding your interest and financial condition.
Quick Fact of the Trip
Trip Duration : 17 days
Best Season : Spring & Autumn
Country : Nepal
Min Altitude : 1522 meter
Max Altitude : 5213 meter
Trip starts : Kathmandu
Trip ends : Kathmandu
Group size : Min – 2
---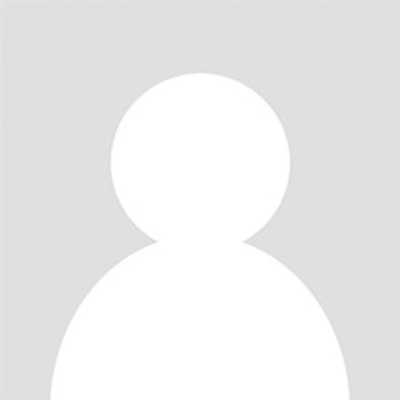 Manaslu circuit and Langtang trek.
This trip was organized by Unique Adventure International, Pvt.Ltd, 04-22-October 2010 whose manager is Mr. Khum Bahadur Subedi. The Guide was Lapka Sherpa: the only Porter was Dawa Sherpa. Both these men were with me in 2009 for the Manaslu circuit trek.

The other client was Jewel McKee from Alexandria, Virginia, whom I have known since 1998, when we made the trek in Bhutan, with Mountain Travel* Sobek.

On 01 October, I flew with United (UA 765) to Los Angeles, in order to join the Thai Airlines flight (TG 795) to Bangkok. After a three hour wait in Bangkok, on Sunday, 03 October, I took the Thai Airways flight to Kathmandu, where I was met by Mr. Khum Subedi, who accompanied me to the Hotel Manang in Thamel.

The plan was drive from Kathamandu to Syabru Besi (140km): trek east, up the Langtang Valley to Kyanjin Gompa, return down the Langtang Valley, to Thulo Syabru, and then trek southeast to Gosainkund, and on to Sudarijal, which is only 20km away from Kathmandu.

Perhaps because of the proximity of Langtang to Kathmandu, I deceived myself into thinking that this would be an easy trek. It wasn't, each day presented a new challenge of extreme ascents or descents of 500m or more. In addition, the trails were frequently long approaching 20 km on some days. Many days we trekked above 400m. These conditions were not helped by the weather, which was frequently cloudy, including two days of rain. From 11 October, when we climbed Tserko Ri, I acquired a cold that continued until the end of my first week back in Colorado.

We are very very happy with them & we will again to visit in Nepal near future. If someone would like to visit in Nepal,Tibet,Bhutan & India contact his website,email or phone as per your interest.


John Herakovich, USA,Colorado,
---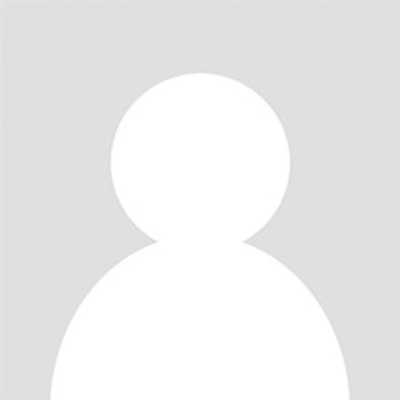 Fantstic Tour with a great accompaying team
I had a wonderful trekking tour around the Manaslu with my friends. Unique adventure had organized everything very well and provided us with a great guide, Lakpa, and Porter, Phurba, Nima and Lama, with whom we spent a marvellous time. Also the time before and after the trekking in Kathmandu was very well organized. Unique adventure gave us a super nice holiday with great impressions and experiences. Many thanks for that!
Roswitha Laufer-Bernhard, Im Hopfengarten 17c, 65207 Wiesbaden
---
Join the Similar Trip 2020