Ghorepani Poon Hill Sunrise Trek
Overview
Highlights of the Trekking
Popular Sunrise View Point provide over 20 different mountain views.
Ghandruk, a village of brave Gurkha warriors.
Different ethnic community with majority of Gurung, Magar (Poon) people.
From long arduous walking detour to short splendid trekking trails are features of Nepal Trekking. Travelers can choose varieties of dynamic walking packages according to their needs. Regardless of distance covered attractions seen in terms of Himalayan Vistas, vegetations and cultural excursion are same. In alluring Annapurna region trekkers can take part in the most famous short trekking route of Ghorepani Poon Hill Sunrise Trek. It is at the crossroad of Annapurna Base Camp Trek and allows trekkers to gather stunning mountain vista of Machhapuchhre, Annapurna, Gangapurna, Himchuli, Neelgiri, Dhaulagiri and others. Journey is also classed as Annapurna Sunrise Trek or Annapurna View Trek.
Trip commences from Nayapool or Birethanti. Trekkers are taken to this embark point in private vehicle from Pokhara. Trail is well organized and consists of green lush forests and whistling Sound of Modi River. First day's camp is at Tikhedhunga or Ulleri. This part of trekking consists of settlement of Magar community. As trekkers ascend higher to Ghorepani via dense forests Gurung Community villages appear. From lowland to Ghorepani walking can be tiresome. However, once at top trekkers will be blessed by rewarding landscape view of hills, mountains, villages and forests. Blissful moment of walking holiday is when after gruesome walking getting much needed rest gazing at spectacular landscape. Early morning hiking of Poon Hill before sunrise can be tiresome but reward of scintillating sunrise moment tops. As sun rises slowly in horizon lighting the entire area spine chilling sensation enthralls entire soul. It is definitely a photographer's paradise and your eyes including camera shutter would not get any rest. Journey further extends to Tadapani and Ghandruk before returning back to Pokhara. While staying in Ghandruk trekkers can enjoy authentic local traditions and culture of Gurung people showcased by women organization of village.
Book the Ghorepani Poon Hill Sunrise Trek and fulfill your wilderness nature walking holiday dream. In short space of time without spending much of physical endurance gather momentous tale of traveling. Woods, Streams, Villages, Hills and Mountains of Annapurna region are waiting for you to cherish.
Itinerary Details
Day 01 : Arrival at Kathmandu, overnight at hotel
On your arrival, our airport representative will greet you and transfer you to the hotel. You will have a leisure day after. Traditional Nepalese dinner at the restaurant and enjoy the cultural programme. Overnight at hotel.
Day 02 : Sightseeing at Kathmandu valley, overnnight at hotel
Breakfast in the early morning and we will head towards our sightseeing. We will visit Swayambhu, Pashupatinath, Boudhanath, and the Durbar Squares. Briefing for the coming trek is done in afternoon.
Day 03 : Drive to Pokhara, overnight at hotel
Breakfast at the hotel and head to Pokhara by flight or by vehicle. After reaching you will taken to hotel and have a leisure afternoon. You can visit around the lakeside or go for boating at Fewa Lake.
Day 04 : Drive to Nayapool and start trek to Ulleri, overnight at guesthouse
Today, a 42 km drive for nearly 1.5 hours will take you to a place called Nayapool by car. Then, the trek begins by ascending through the beautiful rice, millet and maze farms of local people. Walking all along the major trail of Birethanti allows us to pass through beautiful petite waterfalls. The path takes us to Sudami and then we gradually walk by the side of valley and reach at Hile. Eventually, after half an hour walk we will reach at Tikhedhunga for overnight stay or we can further climb 3500 stone steps to reach Ulleri from Tikhedhunga.
Day 05 : Trek to Ghorepani, overnight at guesthouse
Today, we will walk from Ulleri to reach Ghorepani, one of the renowned spot of Annapurna region situated at an altitude of 2856 meters. Our hike simply moves up to Banthanti (which is 2250 m above the sea level) going across oak and rhododendron forest. We keep on trekking until we reach to our ultimate destination Ghorepani through Nangethanti (2460m). Later we will be staying overnight in a hotel after trekking for almost 5 hours.
Day 06 : Trek to Poonhill (early in the morning to see the Himalayan and sunrise views) and to Tadapani, overnight at guesthouse
Early morning we march to Poonhill (3195m) where nature allows us to view the striking mountains and beautiful sunrise. After an hour, we descend from Poonhill and continuously walk to Tadapani taking around 6 hours. Tadapani exactly refers to 'Far water' which means water is provided in this village from far away. The track rise all along ridges and through rhododendron, pine woods to Deurali. We descend arrive at Banthanti, walk further on the twisting way to Tadapani and stay overnight.
Day 07 : Trek to Ghandruk, overnight at guesthouse
On this day, our journey takes us Ghandruk which takes almost 4 hours. It is considered as one of the most inspiring village, the home of Gurung people. The track primarily passes through forest. And we stay overnight at Ghandruk. The program will manage by Unique Adventure International.
Day 08 : Trek to Pothana, overnight at guesthouse
Today we pass through the village of Landrung and reach several viewpoints like Tolka, Deurali and ultimately to Pothana where the view of Himalaya ranges can be mesmerizing. The hotels and lodges in Pothana are found in the thick forest and the overnight stay can be much more exciting and new experience.
Day 09 :Trek to Phedi back to Pokhara, overnight at hotel
Early in the morning, we will start our trek and walk through various other viewpoints and reach to Dhampus. We are allowed to see some more beautiful sceneries and villages and eventually arrive at Phedi and drive back to Pokhara.
Day 10 : Exploring Pokhara valley, overnight at hotel
Early in the morning, beautiful sunrise view from Sarangkot, some major spots like Patale Chhango (Davis fall), Mahendra Cave, Chamero (Bat) Cave, KI Singh Pool and other places as per your choice will be explored today. And stay overnight at hotel.
Day 11 : Drive back to Kathmandu, overnight at hotel
Leaving behind the magnificent countryside early in the morning and travelling for 6 hours we return back to Kathmandu. We can either take a vehicle for a drive or fly back from the beautiful city Pokhara. On arrival at Kathmandu you will be shifted to the hotel. You can then relax for rest of the day and stay overnight at hotel.
Day 12 : Free day in Kathmandu, overnight at hotel
We can go around Kathmandu valley, if some important places have been missed according to your choices. After the hectic schedules of trek, today you can either go for shopping or have a day rest before departing from Nepal.
Day 13 : Departure on your destination
This is your last day, our airport representative of Unique Adventure International will drop you to the airport and you will depart from Nepal.
Trip Inclusion
What is included?
Hotel accommodation in Kathmandu and Pokhara with breakfast as per the programme.
Three meals a day (Breakfast, Lunch, Dinner) with hot beverage and snacks whilst on trekking.
Cosy guesthouse accommodation whilst on trekking.
Annapurna Conservation Area permit and Trekkers' Information Management System (TIMS) fees.
An experienced fluent English speaking guide trained and licenced by the Government of Nepal, Ministry of Tourism & Civil Aviation
Highly experienced trekking porter(s).
Staff food, accommodation, clothing, salary & insurance.
All necessary ground transportation.
Airport transfers.
All governmental procedure.
Farewell dinner in Kathmandu at typical Nepali restaurant.
What is not included?
Meals at Kathmandu.
Personal expenses.
Bar and beverage bills.
Your Travel Insurance.
Rescue & Evacuation.
Gratitude (tip) for staff.
FAQs
Recommended Gear Lists:
Good wind/rain jacket
Warm fleece jacket or jersey
Good boots, either light-weight trekking boots or light full leather boots
Good -20 Sleeping bag (which can be rented or buy in Kathmandu)
A comfortable day pack, preferably with a waistband.
Fleece jacket or pullover
Fleece Wind-Stopper jacket (optional)
Waterproof (preferably breathable fabric) shell jacket
Down vest and/or jacket (optional)
Lightweight gloves
Heavyweight gloves or mittens with a waterproof shell outer
Sun hat or scarf
Light balaclava or warm fleece hat
Sunglasses with UV protection
T-shirts
Underwear
Hiking shorts
Lightweight cotton long pants
Light and expedition weight thermal bottom
Fleece or wool pants
Waterproof (preferably breathable fabric) shell pants
Thin, lightweight inner socks
Thick, warm wool hiking socks
Hiking boots with spare laces
Camp shoes (sneakers and/or sandals)
Other necessary equipment:
Headlamp (e.g. Petzl Zoom) with spare bulbs and batteries
Small pad or combination lock-to-lock trek bag
Basic First Aid Kit (We also provide comprehensive first aid medical kit and Oxymeter)
Large plastic bags - for keeping items dry inside trek bag
Day pack (approximately 2500 to 3000 cubic inches)
Water bottles (2 bottles recommended)
Toiletries
Small wash towel
Note
Whatever conditions the stated itinerary follow, are for the visitors who prefer full package programme. At the same time, we also serve you based on your choice. The selection of itineraries and the staff depends on your choice and financial procurement. We have options for any partial visit as per your requirement regarding your interest and financial condition.
Note
Whatever conditions the stated itinerary follow, are for the visitors who prefer full package programme. At the same time, we also serve you based on your choice. The selection of itineraries and the staff depends on your choice and financial procurement. We have options for any partial visit as per your requirement regarding your interest and financial condition.
Note
We would like you to know that although we try to follow the program given above, at times local trails or weather conditions may compel us to make slight changes if necessary. The itinerary may also vary slightly subject to our trekkers' acclimatization rates. This odyssey goes into untamed territory above the timberline, so we seek to request maximum flexibility if and when required for the safety of your trip and your life. Thank you so much for your understanding. We value your precious life.
Quick Fact of the Trip
Trip Duration : 13 days
Best Season : Spring & Autumn
Country : Nepal
Min Altitude : 919 meter
Max Altitude : 3210 meter
Trip starts : Kathmandu
Trip ends : Kathmandu
Group size : Min - 1
---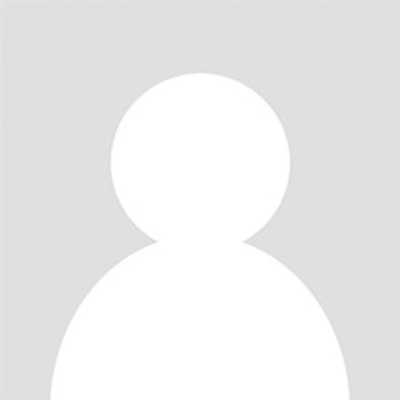 Excellent
Went with Unique after finding them on Bookmundi. Greatly enjoyed my experience. Everything was well looked after. Staff were great.
Trs Dnc, Canada
---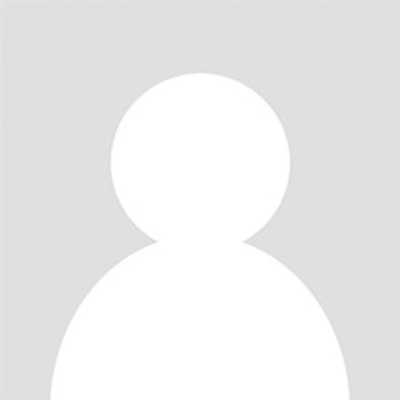 Poon Hill Sunrise Trek
Had an incredible first trekking experience with unique Adveture International Treks! Felt safe and catered for the entire time. Not to mention all the fun we had with our guide Krishna. Highly recommend this company to anyone looking to go for a trek in nepal.
Gabrielle Jackson, 133 Ross Road Queanbeyan
---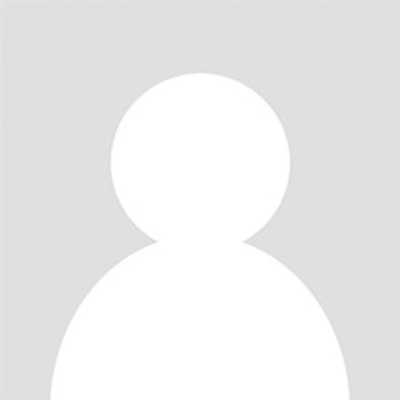 Sunrise on Poon Hill
We had a really great day of trekking. The agency organized a professional guide and friendly porters and provided us with everything we needed. Ramesh, our guide, was careful to plan every single detail, explain us a lot of thing about Nepal and the mountains and made our trek really beautiful. I felt well and safe the whole trek and had a lot of fun. I can only recommend it!
Naomi, Via Grütli 8
---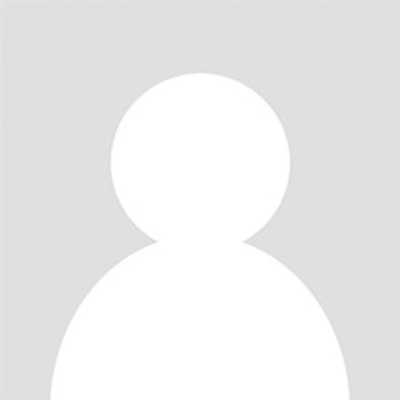 Fantastic poon hill trek
I completed the 6 day Poonhill trek with Dev as my guide and Amir as my porter. As I booked this trek alone, I wasn't sure whether others would join (they didn't, but it would have been better to know this when I asked Khum upon arriving in Kathmandu.) Travelling solo was fantastic: the organisation and itinerary worked brilliantly. Dev did a fantastic job at altering the itinerary based on what I wanted to see and he planned a fantastic route from Poonhill crossing glacier rivers, via hot springs and through beautiful villages. He was knowledgeable, friendly, chatty (but not too much!) and matched my walking pace well. Dev and Amir kept me company in the afternoon after finishing trekking for the day. We played cards, teaching each other different games. Dev came well prepared for the trek, providing me with snacks, fruit and a poncho that also went over my bag when it tipped it down. He had a superb knowledge of the route, warning me when up/down or "Nepali flat" was coming up. I would highly recommend Dev if you choose to trek with this company.
Laura Hague, UAE
---
Join the Similar Trip 2023