Subedi Elected As President of TAAN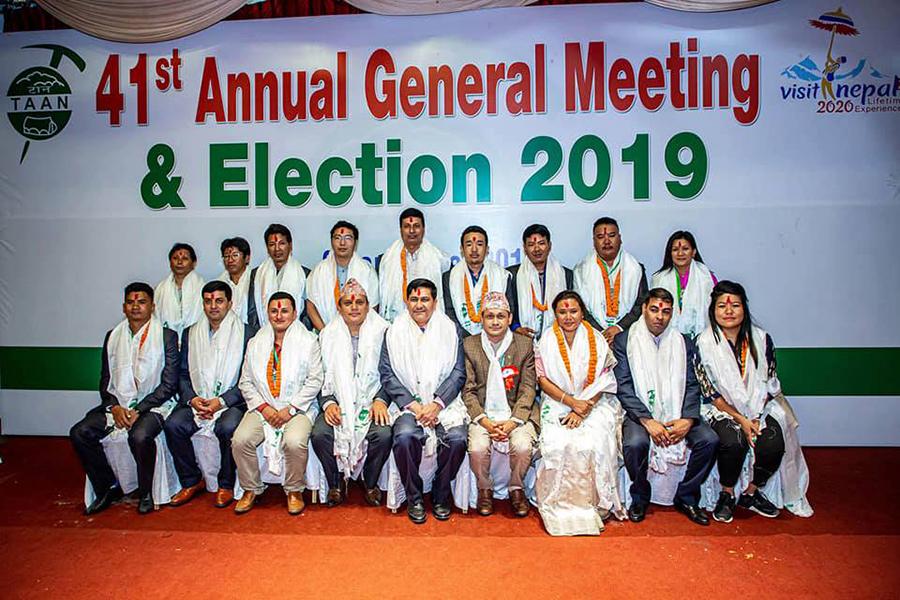 Khum Bahadur Subedi, Director of Unique Adventure International Pvt. Ltd. has won the election in the post of President on 6th September 2019 at 41st Annual General Meeting of Trekking Agencies' Association of Nepal (TAAN).
Likewise, Navin Trital as a Senior Vice Presidet, Cholendra Bahadur Karki as a First Vice President, Bharat Sapkot, as a Second Vice President, Sarita Lama as General Secretary, Damodar Dhakal as a Secretary, Ritu Gyamdan (Tamang) as a Treasurer and Surya Kumar Shrestha as a Joint Treasurer secured the post.
Also,
Ngima Diki Sherpa, Sonam Galgen Sherpa, Simbir Ghale, Kancha Sherpa, Sanam Sherpa, Prem Bahadur Lama, Thakur Prasad Sapkota, Mingma Tenzing Sherpa and Ram Bahadur Gurung have been elected as the execute members of TAAN for the year 2019 - 2021.
Unique Adventure International Pvt. Ltd. congratulate all the eligible candidates for the succesful working period for the betterment of TAAN.