Lukla Flight Based From Ramechhap Airport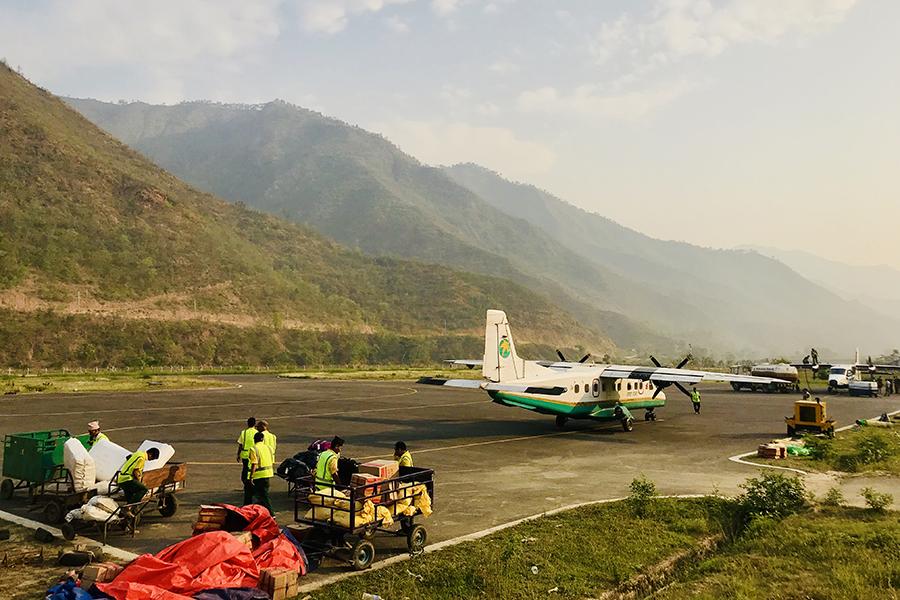 As per the notice issued by Civil Aviation Authority of Nepal (CAAN), the Tribhuvan International Airport will remain close for Taxiway maintenance every day from 22:30 to 06:30hrs, for the period October 01, 2019 till December 31, 2019. Please note that all regular flights from Kathmandu to Lukla and vice versa are rerouted to operate from/to Manthali Airport, Ramechhap.
Tickets already issued by airlines to passengers for Kathmandu-Lukla sector will remain valid for Ramechhap-Lukla sector. The date and time of the scheduled flights will remain the same.
Know About Manthali (Ramechhap) Airport
Manthali Airport is located in Manthali, the headquarters of Ramechhap District, located on the bank of the Tamakoshi River at an altitude of 474 m.
The airport is at a distance of 132 kms east of Kathmandu. Regular public transportation is available from Kathmandu to Ramechap, a journey of 4.5 hours by road. Ramechap is a small town that doesn't see many visitors; hence, accommodation facilities are limited with basic level of service. A high number of trekkers, who will be diverted to Manthali airport to catch their flights, are highly likely not to find accommodation in Manthali, especially during the peak season of October - December.