TREKKING WITH GUIDE AND PORTER VERSUS TREKKING INDEPENDENTLY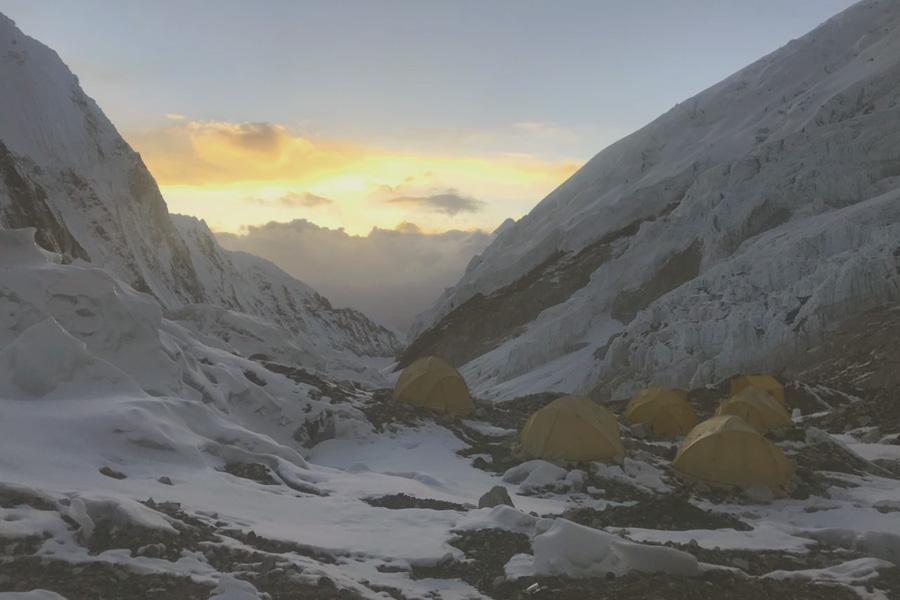 Trekking in Nepal can be done with the help of a guide or independently. There is no requirement to take a guide when you trek, except in certain regions that are more remote and dangerous, such as Dolpo and Mustang. If you plan to trek without a guide, then it is usually best to stick to the more popular trekking trails, with plenty of teahouses and information signages. Guides are experienced trekkers and usually have good knowledge about trek trails, whether to join a organized group or trek independently or hire your own guide and/ or porter is a personal decision which is also affected by the difficulty of the trek and available budget.
GUIDED TRIPS
There is a difference between porters and guides. , If you hire a guide, he is not required to carry your bags for you however; on the contrary, porters are hired for this exact reason. Porters often do not have fluency to speak English, while guides usually do. Between these two categories, there are Porter-guides too who are actually porters aiming at becoming full-fledged guides.
Guides have obviously more knowledge and experience than porters. Trekkers are strongly recommended to take service from government-registered company for reasons of safety and reliability. Also this helps in generating local employment and government revenue.
Trekking with a guide often means that someone is there to help you achieve your goal of successfully completing the trip without facing hassle or worry. Your guide will make sure your documents are in order, that you have the right permits that you are well prepared for trekking and your safety is ensured.
INDEPENDENT TRIPS
Independent Trekking refers to a trek that is self-prepared, self-guided and self-supported. It offers freedom of movement but truth be told, it's not everyone cup of tea as trekking independently brings lots of work and responsibility with it. All this can prove quite challenging. You also have to know that trekking alone can be dangerous especially in remote mountainous terrain.
Hiking independently means taking all the responsibility from beginning to end on your own. For most independent trekkers at least the rewards of trekking by oneself outweigh inconveniences. Principal amongst these benefits is a sense of freedom – the freedom to choose where to camp, what to eat, whom you hike with (if anyone), when you should take a break and how fast or slow you walk.
If you are planning a solo trek, as a Free Individual Trekker (FIT) in Nepal, then you should take great care in choosing right trekking route. There are of course trekking areas where solo trekker will not be allowed while others are relatively harder, longer and more remote, such as the Manaslu Circuit Trek and Upper Mustang Trek. The best treks for first time independent hikers are the more popular and busier treks and those that target lower altitude, such as the Mount Everest Base Camp trek or Ghorepani Poon Hill Trek, where you can easily come upon plenty of other trekkers on the trail.
If you have decided to go solo, then the first things to think about are permits. Do you have the Trekkers Information Management System (TIMS) card? Do you have national park permits? And what about restricted or controlled area permits? Do you have medical and evacuation insurance?
Before commencing your trip, research the travel blogs as lack of information and even misinformation can ruin your trip entirely. The biggest advantage of Trekking Independently is that you can get the best deals on everything, which can be way cheaper than going with the travel agencies. You can pamper yourself on the luxury accommodation, communicate with more people, and travel at your own pace.
Remember that locals happily welcome you and they are always excited to share their stories.
Every year there are many solo trekkers in Nepal that go missing. Without a guide or someone with you disaster can and does strike quickly. However, in all cases do make sure you have the right type of travel insurance for trekking in Nepal.