How to Avoid Altitude Sickness in Everest Base Camp Trek?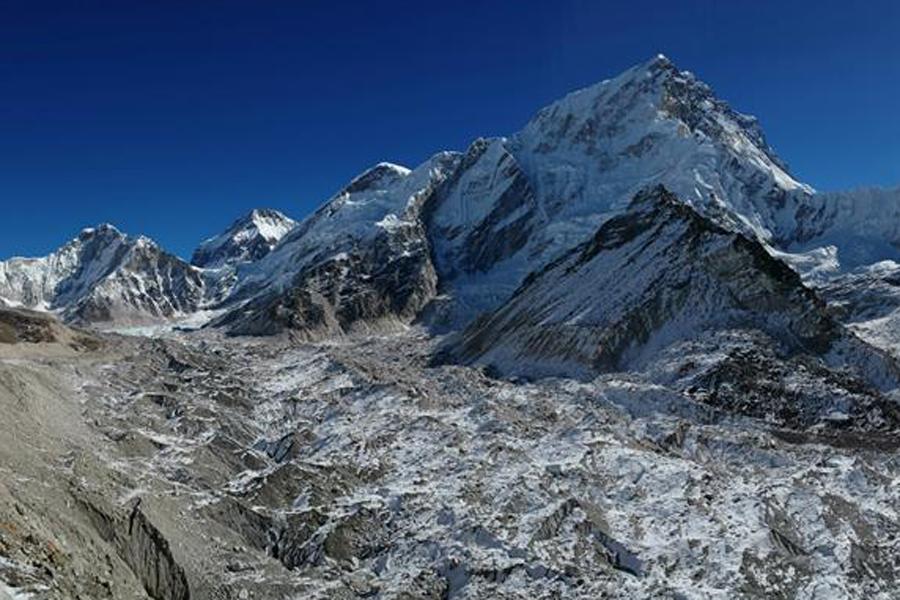 Mount Everest standing tall in Nepal has been the dream destination for people across the globe. Being world's tallest mountain the peak attracts lots of people either for the realization of their wilderness adventure mountaineering dream or for sheer joy in life. Whatever are the reason people have been flocking the area. Many people can't scale such a gigantic peak however they can reach at least up to its base camp by trekking. Therefore, every year thousands of people embark on voyage of Everest Base Camp Trek. As the trekkers have to endure chill weather and increased altitude there are numerous hurdles for them to overcome. The most important thing to remember and be cautious about during Everest Base Camp Trek is to adjust the high altitude sickness. There are numerous ways with which you can avoid altitude sickness in Everest Base Camp Trek. Find out our tried and tested ways to avoid such fate via this blog.
Altitude Sickness is alarmingly dangerous in high altitude area where air is thin and no vegetation. Major symptoms of altitude sickness are severe headache, loss of appetite, shortness in breath, fatigue, difficulty sleeping, nausea, rapid pulse and extreme dehydration. If any of these symptoms are seen on you while trekking in Everest region you should immediately get the medical help before it is too late.
Everest Base Camp Trek is very joyous and legendary trekking route of Nepal but it is equally treacherous as well. As trekker trek higher the vegetation starts to disappear. They have to reach as high as 5545 m the top of Kalapathar. Average difference in altitude every night is about 300 m. Trekkers will start their journey from 1300 m (Kathmandu) and fly directly to Lukla (2800 m). After Lukla in about 2 day's time they will have to adjust their body in 3400 m. So, there is high chance that trekkers might get altitude sickness.
Here are the tips which has been tried our experienced trekking guides and travel planners in order to avoid altitude sickness in Everest Base Camp Trek.
1. Ascend Slowly
Our body needs some time to adjust to the level of oxygen. Walking and ascending slowly helps trekkers to get their body adjusted. Too much of hurried walking could lead them being fatigued and this can also become the major factor for you to get caught with altitude sickness.
2. Proper Acclimatization Rest
High altitude trekking must have at least two days' acclimatization rest. During acclimatization rest you should hike as high as possible and again come back to lower place for the overnight sleep. The first acclimatization is at Namche Bazaar (3400 m) where trekkers will hike up to Everest View Hotel (3880 m) and again come back to Namche for overnight sleep. Don't hesitate to walk on the rest day because the major principle of getting proper acclimatization rest is to reach higher and rest lower. The second acclimatization is best at Dingboche (4400 m). During rest in this place trekkers will reach the Nagarshan Hill top which is about 5100 m. Once they reach the height they will have to spend at least half an hour on top and return back to 4400 m for the overnight sleep. Acclimatization rest not only helps in avoiding the altitude sickness but also helps the body to recover its tired muscles and adjust to the changing level of oxygen.
3. Avoid Alcohol, Cigarettes & Tobacco
Increase in altitude decreases the level of oxygen in the air as it becomes very thin. In Everest Base Camp trek route the increase in altitude means lesser vegetation also. Trekkers have to walk uphill and downhill which requires immense physical fitness. The consumption of alcohol, cigarettes and tobacco decreases the water level in body. It also makes your heart slow and lethargic. Eventually it leads you to get caught by altitude sickness. You are highly advised not to drink alcohol and smoke during the trek. However, while returning back to lower altitude as your body has already adjusted to the high altitude you can drink.
4. Drink plenty of warm water
Water is the best remedy. Hydrate your body all the time. Don't drink chilled water but drink warm water consistently in the trek. Lots of water intake is best way to avoid altitude sickness in mountainous area. It is recommended that you should hydrate your body with 500 ml of water every half an hour of walking.
5. Eat Well and Plenty
Lots of people lose their appetite during high altitude trekking and they end up eating very less. It is very hazardous. Eat liquid food more and don't make your belly empty. Having good food will increase the chance of avoiding altitude sickness.
6. Be Mentally Prepared
Lots of people fear that they might get altitude sickness. Sometimes psychological factor could also lead you to get caught with sickness. Therefore, be prepared and have some confidence as well. Avoid negative thinking rather enjoy the picturesque scenery around you. Chat more with the fellow trekkers or guide and always stay positive.
These tips are very helpful. As a trekking organizer for more than 2 decades in various high altitude areas of Nepal Trekking we have used the same tips which have become very successful. However, please keep in mind that anyone can get caught by altitude sickness. Even those born and bred in high altitude region also can become the victim of altitude sickness. If you get caught by such sickness don't hesitate to get the immediate medical help. There are many ways which you can use in Everest Base Camp trek. You can hire a pony or porter to take you to lower altitude or call for the medical helicopter rescue. Get proper Insurance which can cover the expense of your medical and helicopter rescue before heading to Everest Base Camp trek journey.
Please let us know if the above mentioned tips were valuable to you during your trip of Everest Base Camp Trek. If you have more queries about Everest Base Camp Trekking in Nepal then feel free to write to us.