Annapurna Base Camp Trek via Poon Hill
Overview
Annapurna to Poon Hill trek is one of the perfect treks that merge trouble-free walking with splendid panorama and a blend of unique cultures in Nepal. At the Annapurna Base Camp (4130m.), a natural arena identified as Annapurna sanctuary, mighty peaks like Annapurna 1, Annapurna South, Annapurna 3, Himchuli, Gangapurna, Fish Tail and several other huge peaks.

The trek begins from plain villages and rice terraces into the Annapurna Himal. As you steadily climb the peaks of Annapurna south and Himchuli come into view from behind the foothills. Cultivated fields now, makes way to deep forests of rhododendron, bamboo and oak. The trail as a final point come across moraines and arrives at Annapurna Sanctuary. Here, you will observe unquestionably stunning views of the Annapurna peak ranges.

Leave it all to Unique Adventure International if you want to go trek to Annapurna Base Camp via Poon Hill and if you are interested in viewing top mountains in the world very closely and also observe the magnificence of the sunrise above the snow-capped mountains from Poon Hill. This 15-day Annapurna Base Camp Trek via Poon Hill will offer you a chance to observe enjoyable villages settled by Gurungs and Magars, terraced slopes, rhododendron forest, and people of different ethnic people.
Itinerary Details
Day 01 : Meeting upon arrival at Tribhuvan International Airport - Kathmandu, transfer to hotel
On your arrival, you will be greeted by our representative of Unique Adventure International at Tribhuvan International Airport (TIA) but make sure about our representative with a display board at the arrival gate. You will be then transferred to the hotel. We can either relax in the afternoon or hang around. You will have a dinner in a traditional Nepalese restaurant where we take pleasure in a Nepalese cultural program as well as food. Overnight at hotel.
Day 02 : Drive to Pokhara, overnight at hotel
After breakfast, we leave Kathmandu and drive for 6 hours we travel to Pokhara by tourist bus, or car depending upon the number in your group. You will be walking through exciting panorama of river and landscape. On the other hand, you might take a flight to Pokhara from Kathmandu which takes half an hour. Then, you will get into the hotel and you relax in the afternoon on your own. You can visit around lakeside region or you can go for boating at Fewa Lake. Overnight at hotel.
Day 03 : Drive to Naya Pul and start trek to Hile, overnight at guesthouse
From Pokhara, we drive to Naya Pul and from Birethanti, we go up on the track to Ghandruk where we enjoy the stunning views of the enormous mountains. We go on along a range of small communities like Chimrong, Chane, Syauli Bazaar. After crossing the suspension bridge above Khumnu Khola, we will arrive at Ghandruk, a settlement where we can see stone houses inhabited by the Gurung people. Remarkably close towering views of Annapurna South, Fishtail and Himchuli peaks will enthrall us. Overnight at guesthouse.
Day 04 : Trek to Ghorepani, overnight at guesthouse
Today, we move further on from Ulleri to reach Ghorepani, one of the renowned spots of Annapurna region located at an elevation of 2856 meters. Our trek easily moves up to Banthanti (2250 m.) going across oak, rhododendron forest. We after that go on trekking to Ghorepani through Nangeythanti (2460 m.). Today we trek just about 5hours. Tonight at guest house in Ghorepani.
Day 05 : Climb to Poon Hill View point
Early morning today we march to Poonhill (3195m.). Here, you can take pleasure in the striking mountain views and eye-catching sunrise view. After an hour, we descend to Poonhill and have then constantly trek to Tadapani taking around 6 hours. Tadapani exactly refer to 'Far water' which means water is provided in this village from far away. The track ascends all along ridges and all the way through pine and rhododendron woods to Deurali. We move down to reach Banthanti, walk further on the twisting way to Tadapani. Overnight at trekkers lodge.
Day 06 : Trek to Sinuwa Hill, overnight at guesthouse
Moving down from Tadapani the path bestows good sights of the Modi valley. The trail then begins the long way up above the west shore of the Modi Khola. We get ahead of the village of Chhomrong which is located at the base of Himal Chuli. From Chhomrong the way moves down until Chhomrong Khola then we have a slow climb and reach Sinuwa Hill.
Day 07 : Trek to Hotel Himalaya, overnight at guesthouse
After move down from Chomrong then we have a challenging ascend to Sinuwa we keep on trekking up through the forests going across the small settlement of Bamboo and Doban till we ultimately reach Himalayan Hotel.
Day 08 : Trek to Machhapuchhre Base Camp, overnight at guesthouse
We start from Machhapuchhre Base Camp and we make a temperate climb through a river to abruptly above the mountain side. Walking from Deurali, we will arrive at a point where we will be encircled by huge snow-covered peaks. Moving ahead to Machhapuchhre Base Camp we reach at a set where the views of Mt. Annapurna South, Annapurna I, Himchuli, Annapurna III and, definitely, the Machhapuchhre itself enthralls us. Overnight in Machhapuchhre Base Camp at guesthouse.
Day 09 : Trek to Annapurna Base Camp, overnight at guesthouse
From Machhapuchhre base camp (3900m.), we continue to Annapurna base camp. The area is encircled by the peaks and is recognized as Annapurna Sanctuary. This set gives you an impressive view of huge peaks including Annapurna I, Barah Shikhar, Annapurna South and many other giant peaks. We today walk for around 2 to 3 hours.
Day 10 : With the memory of massive Annapurna I and ranges, trek back to Dovan, overnight at guesthouse
We move early morning and witness the wonderful sunrise over the peaks from Annapurna Base Camp. Then, we move down from Annapurna Base Camp via Deurali, Dovan and eventually reach Bamboo. We gradually, walk down to reach the valley where we again see the waterfalls that pours down from a high above. Tonight, we stay in Bamboo at guesthouse
Day 11 : Trek to Chhomrong, overnight at guesthouse
Leaving Dovan we have a vertical way up to the Kuldi Ghar then Sinuwa, following the stone steps that take us to Lower Chhomrong. After that, we ascend on the stony steps that lead us to Upper Chhomrong. From Chhomrong, we walk down to Jhinu Danda. Here, we will take bath at natural warm water spring. Overnight at guest house in Jhinu Dada.
Day 12 : Trek to Ghandrung (the biggest Gurung village in Nepal, village of Gurkha Warriors), overnight at guesthouse
Today, we move down again to the next river and after going across the suspension bridge we have to go up for about another one and half hour before we get to the most stunning village in the Annapurna region entitled Ghandrung (1950m.), a large prosperous Gurung village.
Day 13 : Trek to Naya Pul and drive back to Pokhara, overnight at hotel
We leave Ghandrung and move towards New Bridge and proceed to Kyumi village. We arrive at Syauli bazaar and then go up to Birethanti. Walking further for around an hour from Birethanti we will reach Naya Pul. From Naya Pul, we retrace our steps back taking a locally available vehicle and arrive at Pokhara. Overnight at hotel in Kathmandu.
Day 14 : Drive to Kathmandu, overnight at hotel
Passing all the way through the striking countryside early in the morning and travelling for 7 hours we return back to Kathmandu. On arrival at Kathmandu you will be transferred to the hotel and rest of the day rest or explore the surrounding areas and overnight at hotel.
Day 15 : Transfer to airport, departure onward destination
Today, our airport representative will drop you to the airport and then you will depart from Nepal.
Trip Inclusion
What is included?
Hotel accommodation in Kathmandu and Pokhara with breakfast as per the programme.
Three meals a day (Breakfast, Lunch, Dinner) with hot beverage and snacks whilst on trekking.
Cosy guesthouse accommodation whilst on trekking.
Annapurna Conservation Area permit and Trekkers' Information Management System (TIMS) fees.
An experienced fluent English speaking guide trained and licenced by the Government of Nepal, Ministry of Tourism & Civil Aviation
Highly experienced trekking porter(s).
Staff food, accommodation, clothing, salary & insurance.
All necessary ground transportation.
Airport transfers.
All governmental procedure.
Farewell dinner in Kathmandu at typical Nepali restaurant.
What is not included?
Meals at Kathmandu.
Personal expenses.
Bar and beverage bills.
Your Travel Insurance.
Rescue & Evacuation.
Gratitude (tip) for staff.
FAQs
Highlights of the Annapurna Base Camp Trek via Poon Hill 15 Days:
Massive Annapurna and Dhaulagiri Himalayan panorama, different ethnic community with majority of Gurung, Magar (Poon) people.
Note
Whatever conditions the stated itinerary follow, are for the visitors who prefer full package programme. At the same time, we also serve you based on your choice. The selection of itineraries and the staff depends on your choice and financial procurement. We have options for any partial visit as per your requirement regarding your interest and financial condition.
Note
We would like you to know that although we try to follow the program given above, at times local trails or weather conditions may compel us to make slight changes if necessary. The itinerary may also vary slightly subject to our trekkers' acclimatization rates. This odyssey goes into untamed territory above the timberline, so we seek to request maximum flexibility if and when required for the safety of your trip and your life. Thank you so much for your understanding. We value your precious life.
Quick Fact of the Trip
Trip Duration : 15 days
Best Season : Spring & Autumn
Country : Nepal
Min Altitude : 919meter
Max Altitude : 4131meter
Trip starts : Kathmandu
Trip ends : Kathmandu
Group size : Min - 1
---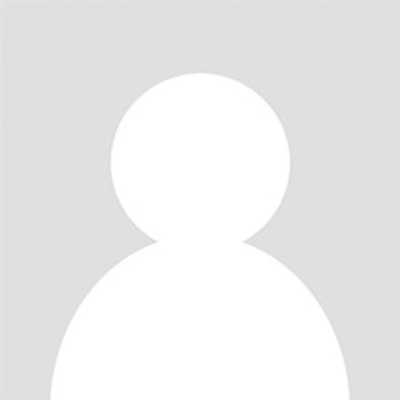 Outstanding!
My first time in Nepal and my first step into what the Himalaya's have to offer, taken with Unique Adventures up to the Annapurna Base Camp. From the moment we stepped off the plane in Kathmandu to the farewell back at the international airport, we were well looked after and accommodated for. All transport and accommodation is taken care of, with brilliant flexibility on the fly. Even after we returned two days early, they gave us options on how to spend our time in Pokhara and Kathmandu. Our guide Kamal was fantastic, always a source of positive energy and always one to go out of his way to ensure you felt right at home. He's also a bartering weapon when taken out shopping. He even carried my day pack on the day that I wasn't feeling my finest and he's more than happy to be standing on either side of the camera. But what I found most impressive about Kamal was his ability to find us accommodation almost anywhere, despite the fact we were trekking in peak season and out itinerary was always changing. There was even a day when we just put our packs down, only to pick them back up and move into a much nicer place just a few meters up the track. His way with the locals and tea houses is legendary. And not to mention he would always offer to pick our bags up for us. The porters were brilliant too. Being 23 years old, I probably had the best experience as not only did the porters successfully do everything you would ever want a porter to do, but being similar to my age I came out of my journey with two new genuine friends. Always friendly and positive and giving. It only got better when we finally got them to play cards with us each night. I would always recommend a guide and porters. It takes the pressure off finding accommodation and organising logistics and having porters allows you to truly focus on the experience, not just the challenge, even if you are fit and capable like us. And with Unique Adventures you are putting yourself in very good hands so you can get the most out of what you traveled to do. Thank you so much to Khum, Kamal, Bikram and Sangita! Couldn't have done it better. Can't wait for EBC!
Michael Neuman, New Zealand
---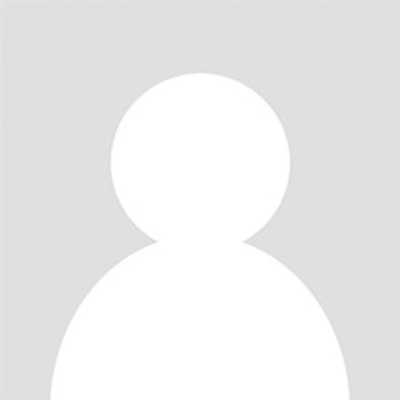 Best Last Minute Decision I've Ever Made
Most beautiful thing l've ever seen. I had hesitations trying to find the right one coming from Australia and having no idea, but going off reviews like this I chose to go through unique adventures and was given Dev the guide and so thankful I was. For the last 10 days I saw things that I can't put into words and at times wanted to cry. It was truly amazing, from the Mountains, to the people, the animals, to the environment. I also booked 3 days before hand and although it may have been a stretch on their end (sorry) they had no problems making it happen and being flexible.
Trenton Williams
---
Join the Similar Trip 2023