Annapurna Base Camp Trek 11 Days
Overview
Annapurna Base Camp Trekking - 11 Days
Annapurna Base Camp trek is a dramatic amphitheater of mind blowing peaks & glistening glaciers…
Annapurna Base Camp trek takes you to the base of the 10th highest peak in the world. This famous trek rivals the Everest base camp in Nepal. But the altitude shouldn't worry you as the Everest BC does. Our 11 days Annapurna Base Camp trek difficulty is rather easy on your body. However, we do have some altitude to deal with on the way. On the other hand, the shorter journey passes through exciting mixed terrain, offering you some wonderful cultural and wildlife experiences. The green landscape keeps you happy throughout. Above all, you're in regular view of the world's tallest mountains-Annapurna I (8091m) and Dhaulagiri I at (8167m). The highest we go on this trip is up to 4130m at base camp. Most importantly, Annapurna base camp altitude gives us awesome rewards of rich beauty for going this far. You will love this gripping trip, for sure!
Mt. Annapurna is the first 8000m peak to experience summit in June of 1950. This famous story is a write-up by the bold mountaineer Maurice Herzog. Certainly, the exploits of that epic time is why we enjoy this trek today. We hike through scenic greenery, towering mountains covered in white snow and blooming forests of rhododendron. Additionally, the friendly picturesque villages amid splendid landscapes leave us breathless. In other words, this is what the Annapurna Base Camp trek experience is all about. You will enjoy interacting with the local people for instance, and learn of their cultures. We sooner than later discover why this venture is one of the most popular on earth. Moreover, we reach our destination via Mt. Machhapuchhre (Fishtail) which locals respect for its outstanding beauty.
We know you've been eager to hit familiar trails and reconnect with nature in these trying times. Simply trek at your own pace while you practice social distancing. Exploring the outdoors is our passion; we want it to be yours, too. For trekkers with time looking for a thriller, you may try our 'Annapurna Base Camp with awesome Poonhill – 15 days''. It could be a decision you'd highly appreciate. We guarantee our safety preparations from the Covid-19 virus. Your absolute safety is our topmost priority in these uncertain times.
Star Highlights:
Views of the world's highest mountains: Dhaulagiri I (7th) and Annapurna I (10th)

Soak yourself into mountain culture lifestyles as you walk through Gurung Villages while interacting with the locals on the trails.

Enjoy an exciting overnight at the Annapurna Base Camp close-up to the giants of the region and the world at length. Its stunning to behold on a moonlit night, an experience never to be forgotten

Relish a natural bath at the hot springs in Jhinu. Your sore body would welcome a little pampering after some tough hiking.
Trip Factors:
Trip Length: 11 Days
Grade: Moderate Trek…as we hike through highly scenic territory where the sounds of birds in the air and the gentle cascading of waterfalls beat with our hearts…
Trek Duration: 09 days on trails that begins at the base of the huge Annapurna Mountains where nature displays before us the true essence of beauty…
Starts In: Kathmandu
Ends In: Kathmandu
Trek Type: TH
Accommodation: Hotel and teahouse lodges
Meals: Healthy meals provided on the trails
Transportation: Private car or a tourist coach depending on the number of people
Maximum Altitude: 4131m…we summit at the Annapurna Base Camp close by to the towering Annapurna and the mighty Dhaulagiri…
Would you reckon this trek is for you? Check it out…
This is a there-and-back trek to the stirring Annapurna Base Camp, Nepal's second most popular trek after Everest Base Camp, or so they say. Some veteran hikers say its even better than the Everest BC. From Annapurna Base Camp (12,795 feet / 3,900 m), you'll wake up to truly once-in-a-lifetime views. The trek begins at Phedi, after a short drive from Pokhara, and passes through Gurung villages, rhododendron forests, and stunning river valleys set against the backdrop of the Annapurna and Dhaulagiri peaks.
This adventure involves trekking for up to 6 or 7 hours a day at a steady pace that's comfortable to your body. A venture like this may spend successive days at altitudes not generally exceeding 4,500m and are usually between 10 and 15 days in duration. You will need a good level of fitness and must be in good health. One good form of recommended preparation is: 45 minutes of aerobic type exercise, three to five times a week for at least three months leading up to your trip. Hill walking with a pack in unpredictable weather conditions or road cycling is also recommended depending upon the activity you plan to undertake. A mix of all this will be good to do 5 times a week with a 2 days break on Saturdays and Sundays to rest the body. The Annapurna Base Camp trek is not as strenuous as the Everest Base Camp would be, this is an adventurous outing you're sure to enjoy.
11 days Annapurna Base Camp Trek Outline Itinerary
Day 01 : Arrive in Kathmandu (1300m/4264ft)
Day 02 : Fly Pokhara (823m/2,700ft) and Trek to Ghandruk (1940m/6360 ft): 6 hrs treks
Day 03 : Trek Ghandruk to Chhomrong (2170m/7120ft): 5 hrs trek
Day 04 : Chhomrong to Dovan (2580m/8460ft): 6 hrs trek
Day 05 : Doban to Deurali (3230m.): 4 hours walk
Day 06 : Deurali to Machhapuchhre Base Camp (3700m/12135ft): 3 - 4 hrs trek
Day 07 : Machhapuchhre Base Camp to Annapurna Base Camp (4,131m/13,545ft): 2/3 hrs walk
Day 08 : Trek back to Bamboo (2310m/7575ft): 6 hours walk
Day 09 : Bamboo to Jhinu Dada (1760m/5770 ft): 6 hrs trek
Day 10 : Jhinu Dada to Naya Pul to Pokhara to Kathmandu: 6 hours walk, one hour drive & 25 minutes flight
Day 11 : Final Departure
Vital information relevant to this venture:
DIFFICULTY LEVELS
TREKKING AT HIGH ALTITUDES (over 4000m)
This trip includes strenuous trekking at altitudes of over 4000m. For us altitude is a very serious issue, a result that has kept our records clean making us one of the best adventure operators in Nepal for over 30 years of operating treks in the region. Our trekking guests must be in great health and have high fitness levels to attempt this trip, as well as be committed to train to ensure you are suitably physically prepared for the tough challenges that go as high as 4500m.
Altitude sickness is a risk for anyone, including on the Annapurna, Langtang and Everest Base Camp treks. Please make sure you familiarise yourself with signs and symptoms before you depart and monitor your own health during your trek, without letting it worry you.
We advise all our guests to undergo a thorough medical with your personal physician before you embark on this trip.
PARTICIPATING in a GROUP TRIP
When you travel with a group you will find much camaraderie and all the fun and also there's bound to be some of the frustrations of travelling in a group. Your group mates will probably come from all corners of the world and you will come across a range of age groups too. We ask you to be understanding of the various needs and preferences of your group - patience with your fellow travellers is sometimes required for the benefit of everyone's travel experience. Remember too that you have responsibilities to the group. If you are requested to be at a place at a certain time, ensure you're on time without keeping the rest of the group waiting. Experience has taught us often that the very best trips we operate are those where the chemistry within the group work well - this simply requires a 'give a little take a little' attitude effort on your part. For privacy reasons we are unable to provide you with contact details and any personal information about your fellow travellers booked on your trip prior to departure.
TRAVELLERS who prefer going SOLO:
Our group trips are generally planned for shared accommodation and don't involve single supplements. Single travellers share with people of the same gender in accommodation ranging from twin to multishare. Some of our itineraries have accommodation booked on a mixed gender share basis [for couples or trekkers known to each other prior to the trip]. On a selection of our trips, you have the option to pay a single supplement to ensure that you have your own accommodation (where available). Please note that this only applies to accommodation during the trek - pre-trip and post-trip accommodation will be booked on a single room basis at your hotel in Kathmandu. We also have arrangements for guests who wish to trek completely solo out of the group.
TRAVEL INSURANCE
When booking with Unique Adventure International, it's a condition upon joining any of our trips where all clients must be insured for comprehensive expenses that might incur due to medical issues or accidents (this includes air ambulance, helicopter rescue, and treatment costs). Please note that we don't arrange or sell insurance because such a system is not allowed in our country.
OUR COST VERSUS the EXPERIENCE
At Unique Adventure International, we always go the mile to ensure our trekking guests get the best experiences of the trip with maximum comfort and safety on a ratio that goes beyond the cost that we charge for the trip. We provide a 'no frills' price with breakdowns to make sure our client are getting the best for a cost that goes beyond all expectations.
ACCOMMODATIONS
Your eight nights on the trek are spent in lodges (teahouses) and the two nights in Kathmandu are in a comfortable hotel.
In Kathmandu, we usually stay at the Hotel Yambu, a 3-star hotel located within walking distance of the Thamel district. All rooms have en suite facilities and there is a restaurant, a bar and an outdoor courtyard. Complimentary Wi-Fi is available in the hotel lobby and Wi-Fi throughout. A Unique Adventure International representative will usually be available daily in the mornings and evenings.
The teahouses we use are basic but adequate and cosy; please be realistic about what to expect in the mountains. The hub of the teahouse is the dining room, usually decorated with colourful traditional rugs, sometimes with a stove or heater (some lodges charge a fee to put the heater on!). Most teahouses sell snacks and other essentials such as tissues, soap and toilet paper. Almost all lodges have electricity but it is not wholly reliable and lighting may not be bright enough to read by – a torch is essential. Electrical charging facilities are generally available only in the dining room (charged at approx. Rs150-350 per hour per device). Many of the lodges use solar power so sometimes there is not enough electricity for charging. Many lodges have Wi-Fi these days – in some areas it works well but in others, it is slow and unreliable.
We book twin-share bedrooms throughout this trek. Beds with foam mattresses, bed sheets and a pillow are provided. Bedrooms are unheated and can get cold at night, especially if you're doing a trek in December; so you will need to bring or hire a sleeping bag.
Most lodges have only one or two basic toilets and sometimes these are located outside the main lodge building. Toilets are usually Asian 'squat' style; although many lodges have now installed 'western style' seated ones. Toilet paper is not provided so you should bring your own or buy it locally (please dispose of it in the bin provided – do not put it in the bowl). If there is no flush handle, there should be a container of water to pour down – if it is empty (or frozen) please either refill it or ask the lodge to.
Some lodges now have hot 'showers' (charged at approx. Rs250-500 per shower). Sometimes a hot shower is simply a bucket of hot water and not a showerhead. Standards of cleanliness vary especially in the peak trekking season and in winter when the water freezes at night. Please report any problems to your leader or the lodge and be wary in your personal hygiene regime – use soap or hand sanitizer gel before and after toilet breaks, snacks and mealtimes.
As a general rule, the higher the altitude you go to, the more basic the lodges and the more expensive food and services become. We reckon this is what adventure is all about!
YOUR MEALS
Breakfast is included throughout the trip.
In the teahouses breakfast will generally comprise of a choice of bread (a slice of toast, chapatti or Tibetan bread), a choice of egg (boiled, fried or omelette), and a choice between either muesli or porridge each day. Hot tea/coffee will also be served. On specific days, there will not be a choice for breakfast and either a trekkers breakfast (egg, hash brown, baked beans and toast) or a pancake with jam/honey will be served - these options are not available in all teahouses and so we have only included them in locations where they can be guaranteed.
Lunch will be taken at a teahouse en route - sometimes one of your guides will go ahead with the group's order to make it more expedient. Dinner will be in the same teahouse that you sleep at (this is custom in Nepal as teahouses base their room rate on it).
Although most lodges have almost the same menus, they are reasonably extensive and offer a varied selection, ranging from traditional Nepalese dhal bhat to pizza and apple pie. Dhal bhat is the staple diet in Nepal and comes in many different forms but generally comprises some curried lentil dhal and meat or vegetables, some rice, and a pickle/chutney. Another popular snack is momos; a type of Nepalese dumpling, fried or steamed, filled with meat or vegetables.
Although meat is available in the teahouses, we advise against eating it on trek. The meat has often been carried in the heat from lower altitudes for several days before reaching the lodges and can cause stomach upsets or illness. Germs can also be spread by handling dirty money - we recommend that you use a hand sanitiser always.
If you have a gluten free diet, then we strongly recommend you bring some extra food and snacks with you to supplement the food on trek as there will be little variety available for you, particularly for breakfast. Even many of the soups are powdered and contain gluten. Gluten free breakfast options will be limited to vegetable fried rice and a choice of egg, and on specific days only, a trekker's breakfast (without the toast / with an extra egg) will be served. Breakfast options for vegans will be limited to a choice of muesli/porridge with water each day, and on specific days only, a trekkers breakfast (without the egg), or vegetable fried rice will be served. If you are lactose intolerant as opposed to vegan then the same will apply although you will also have a choice of egg each day. If you buy imported food and drink whilst on trek you will spend more than the suggested amount.
ALCOHOL & CAFFEINE:
Alcohol and trekking don't really mix. We highly recommend that you limit your alcohol consumption in Kathmandu prior to your trip. Celebrate your success after your trek. Both alcohol and caffeine increase dehydration. Limit your intake of both when hiking at high altitudes. You enjoy your trek more without these liquids.
TREK LEADERS/GUIDES & OTHER STAFFS
The most noteworthy thing that makes this trek pleasurable and memorable is the skilled, experienced, polite and helpful leader(s) and the crew members tasked with the responsibility of operating trips on the mountains smoothly without any glitches. Your trips will be led by the best and most seasoned leaders. All of Unique Adventure International trekking leaders are carefully selected on the basis of their local experience, team skills and personal abilities.
With the focus on helping local communities, Unique Adventure only employs local personnel with adequate knowledge about culture, ecosystem, flora, fauna, geography, and history of their birthplace region(s). Our trek and expedition leaders have undertaken the following orientations:
Intensive Wilderness First Aid
Trekking Guide Training [Government recognized]
Eco Trekking Workshop and Adventure Meet
English Language
Conservation and Biodiversity
Rock climbing, Ice Climbing and Mountaineering (for expedition leaders)
To meet Unique Adventure's mountain crew, check out the Guide Profile Page.
CARE FOR PORTERS & STAFFS
We ensure that all the porters and other staffs going into high altitude conditions are provided with adequate clothing and equipments. We are one of the first trekking outfits to supply high-altitude porters with crampons. We run the trek according to the guidelines of the International Porters Protection group (
IPPG
-
www.ippg.net
).
PROTECTING THE ENVIRONMENT
Our Responsible Travel Policy is a platform in our commitment to preserving the environment, and leaving it as natural as it is. We firmly believe in supporting local communities, protecting the helpless and giving back to the villages we visit on the trails. All our trip leaders, suppliers and staff are familiar with these values, and are very essential to our delivering sustainable, experience-rich journeys.
The Annapurna Region [also known as the goddess 'who feeds'']
is exceptionally beautiful, but just as fragile. Future generations are entitled to enjoying our well balanced ecosystems as much as we do. As a result, we believe that the tourism sector is obliged to protect and preserve the fragile mountain environment in every possible way. This region is so full of greenery, much more than the Everest region.
Unique Adventure International
encourages a
'no nonsense'
policy on the natural environment and supporting the traditional communities that live within its environs. Unique Adventure, a long time seasoned adventure operator therefore, enforces a number of should do/should not do's when on the trails. Please talk to your trek leader to avoid environmental hazards. This land is your land, this land is our land, love it the best way you can! Take away memories never to be forgotten.
FITNESS & TRAINING
Most of our adventures are graded from introductory to challenging with options that range from low altitude hikes to high altitude mountain climbs, an area of operations Unique Adventure International has much experience in. Depending on which level of trip you will choose, for a trip like Annapurna Base Camp which goes above 3500m, we recommend 30 minutes to an hour of aerobic type exercise, (either cycling or jogging) five times a week for three months prior to your departure. Hill walking above road level with a daypack in variable weather conditions is also a great way to build your stamina and fitness.
This must be done rigorously with adequate rest in between exercises. The aim is not to tire yourself out but to keep going at a comfortable pace because this is what you will need to come to terms with when trekking on the mountains in high altitudes.
SUGGESTED EXERCISE PLANS FOR TREKKING TRIPS
To achieve the primary goal you're probably looking at aerobic exercises – however, your plan can be any form of exercise which raises the heart rate to 60-70% of your max, e.g. running, brisk walking, kayaking, climbing, tennis, football, netball; basically any physical activity that brings out the sweat. If you're a member of a gym we suggest you take a fitness test to determine your maximum heart rate per minute. Alternatively, the general formula is to subtract your age off 220 to calculate your maximum heart beat per minute when you're on the go. How do you know you're there? The simplest options are to use the pulse monitors on the aerobic equipment at the gym or you could buy yourself a heart rate monitor. You can get these from any running shop or try eBay or Amazon. You should be looking to spend anything between $30-$70. In a nutshell, the aim is to be as active as you can get so you're able to walk 5-8 hours every day in high altitude conditions without feeling the pinch.
ACCLIMATIZATION
Annapurna Base Camp is 4131m above sea-level, getting there is a wonderful but physically taxing journey. The thin air has less oxygen at such elevations above the tree lines; so the more time your body gets to adjust to the change in oxygen levels when ascending at altitude, the better your chances of realizing your goal for a glitch free trek. Our treks to Annapurna Base Camp are between 11 to 16 days. As you go higher, its important that you understand your body stands a better chance to acclimatize well if you walk at a pace that's comfortable on your body.
This helps you prepare for the big climb to reach base camp. This trip includes one or more nights over 3500m above sea level, where there is a genuine risk of being affected by Acute Mountain Sickness (AMS). If left untreated AMS can be life-threatening. Nonetheless, don't let this bother you on a trek you're truly enjoying. We expect a few trekkers to experience some mild symptoms of altitude sickness, such as headaches and shortness of breath while walking or sleeplessness. Our leaders are trained to identify symptoms of severe AMS and if a client requires extra care, arrangements such as rapid descent will be made immediately. Acclimatizing well will maximise your chances of successfully completing your trek and your objectives. It's important to note that the body can only achieve what the mind believes. Unique Adventure's team will be with you all the way…
VACCINATIONS & YOUR HEALTH
There are no mandatory vaccination requirements. Recommended vaccinations are: Polio, Tetanus, Diphtheria, Typhoid, Hepatitis A.
Malaria is not much of a risk anymore throughout Nepal and anti-malarial tablets are not usually advised although may be considered for certain higher risk groups; you may wish to consult your personal physician or travel health clinic for further advice. The risk is highest in the low lying southern 'terai' districts bordering India. A yellow fever certificate is only required if travelling from a country with risk of yellow fever transmission or for travellers having transited for more than 12 hours through a country with risk of transmission.
Nonetheless, Dengue fever is a known risk in Nepal. It is a tropical viral disease spread by daytime biting mosquitoes. There is currently no vaccine or prophylaxis available for Dengue, and therefore the best form of prevention is to avoid being bitten. As of August 2019, there has been a recent outbreak of Dengue fever in southeast Nepal and we therefore recommend you take extra precautions to avoid mosquito bites (such as wearing full length trousers, long sleeves and applying insect repellent during the day as well as at dawn and dusk).
Much of our trips go to high altitudes where there is a risk of being affected by Acute Mountain Sickness.
Our itineraries are well planned to ensure everyone acclimatises well at these altitudes, but its important to be aware that you can still be affected. Please get familiar with the symptoms by reading about AMS prior to your trip. Our guides will be at hand to help you and tell you what to do in the event you experience any symptoms. But don't let this worry you in anyway; instead prepare yourself physically by staying fit before your trip.
Travel health can often be something people forget about before leaving the home country, but a little preparation and knowledge can go a long way to help you stay fit and healthy while abroad.
The above information provided above can change at short notice. To be honest; we are not qualified to answer all of your questions about travel health because when you're on the trip itself, not all trekkers may have the same physical conditions. Circumstances may vary from one person to the other. We strongly suggest you contact your Medical Professional or a Travel Health Clinic at least 8 weeks prior to departure for the latest information. Please note: vaccinations that are routinely recommended to residents of the UK, North America or Australasia are not considered to form part of any travel health advice, and you should ensure that you are up to date with what's necessary and what's not for a hassle free trip.
YOUR PACK LIST
What you need to pack depends on when you plan to travel. Generally speaking, we recommend you pack as lightly as possible and make sure that you are able to carry and lift your own luggage, and walk with it for short distances. The items you will need to carry are your underwear, toothbrush and other items you always need to pack for travel. Below are some items that you specifically need for this trip. Unique Adventure International provides you an individual duffel bag to carry your trekking gear. The weight limit per person is 10kg each. Porters carry two bags each as well as their own backpack. Porters' weight limit is 25kg each.
Please keep the weight and bulk of your trek bag to a minimum by bringing clothes made from lightweight material. Don't pack too much clothing; one or two changes will be all you need. However, as the weather conditions in the Himalayas are often unpredictable, be prepared for all eventualities, be it rain, unseasonable cold or heat. For the trek all of your gear should be packed into plastic bags to protect it from the weather - dry clothes are essential for your comfort. Using wet or damp clothes at heights is never a good idea, even if its hot in temperatures.
Your trek leader will assist you in packing your kitbag and can advise what to bring and what can be left behind in Kathmandu.
Your Day pack - Your day pack must have the capacity for the items you will be carrying on a day's walk: rain jacket, spare trousers, warm clothing, water bottles, camera equipment, washing items and other personal effects. A hip/waist strap provides additional comfort. You should consider day packs of at least a 30 to 40 litre capacity. You only need to carry your own day pack when trekking each day.
ESSENTIAL TREKKING EQUIPMENT
Trekking boots (broken in)
Gaiters (for winter departures Dec-Feb only - can be hired in Kathmandu if required)
Waterproof 3/4 season jacket and trousers (can be hired/purchased in Kathmandu if required)
Camp footwear (i.e. sneakers, thongs or booties)
Several pairs of high quality hiking socks
T-Shirts - highly recommended are synthetic t-shirt styles that absorb away moisture
Thermal underwear/layers
Down jacket (can be hired/purchased in Kathmandu if required, available with Unique Adventure)
Warm mid layers (fleece/micro fibre)
Trousers - lightweight, loose fitting, trekking trousers (can be purchased in Kathmandu)
Shorts or skirt for summer
Tracksuit or fleece pants for evenings when it turns chilly
Sleeveless fleece and extra layers for winter departures (Dec-Feb)
Warm hat & sun hat
Scarf/neck warmer
Gloves and mitts - waterproof and warm.
Sunglasses with UV protection
Head torch (with spare batteries)
Sunscreen and lip balm
Light weight towel or sarong
Personal first aid kit
Biodegradable wet wipes/toilet paper
Hand sanitizer gel
Trail mix/nuts/muesli bars (bring zip lock bags from home)
OPTIONAL GEAR [useful on the trails]
Pocket knife
Insect repellent
Ear plugs
Walking poles
Extra zip lock bags
Hot water bottle (winter months)
SLEEPING BAG & INNER SHEET
A good quality, warm sleeping bag is essential while trekking as only blankets are provided at tea houses. Please note that sleeping bags are readily available to buy or hire in both Kathmandu and at the lakeside in Pokhara at very reasonable rates. Your group leader can assist you in hiring gear after your meeting. If you plan to hire a sleeping bag we recommend that you bring an inner sleep sheet, which adds another layer of warmth. In winter a thermal inner sleep sheet is warmer. If you bring your own sleeping bag, please think about the time of year of your trek. We recommend a four season bag with a rating to around -10c. In winter (Dec-Feb) a five season's bag is recommended.
WATER BOTTLES
It is essential to bring 2 x 1lt water bottles to refill along the way. While trekking, boiled or safe drinking water is available to purchase in tea houses. However, you should also carry a water purification method. Options include:
Purification tablets available from camping stores or pharmacies e.g. Micropur.
2% tincture of iodine, available from pharmacies, used at 4 drops per litre of water and left for at least 20 minutes - longer in very cold weather.
MEDICAL [this is important]
Small, personal first-aid kit. (Simple and light)
Aspirin, first-aid tape, and plasters (Band-Aids)
1 skin-blister repair kit
Anti-diarrhea pills
Anti-headache pills
Cough and/or cold medicine
Anti-altitude sickness pills: Diamox or Acetylzolamide
Stomach antibiotic: Ciprofloxacin, etc. Do not bring sleeping pills as they are a respiratory depressant.
Water purification tablets or water filter
1 set of earplugs
Extra pair of prescription glasses, contact lens supplies
CASH:
Before departing on your trek, make sure you have enough Nepalese currency to purchase meals and drinks during the trek – it's always good to carry them in the smaller denominations where possible, there are no ATM's on the mountains and it can be harder to change a NPR1000 note.
TIPPING [an expectation on such risky arduous trips]
Tipping is very much part of the culture in Nepal and although entirely at your discretion, it is usually expected. Often people would like to tip in recognition of good service but are unsure how much would be appropriate in a foreign country - for this reason, we have listed guideline amounts below (these are intended as a guideline only and you may see fit to give more or less depending on the service that you have received).
For the tipping of your trek staff and your tour leader, we suggest passing an envelope for each staff member around the group so that everyone can put in what they feel comfortable with anonymously.
The following are guideline amounts received by each staff member from the group as a whole...
Tour Leader: Rs 30,000 - 35,000 (usually tipped on the last night in Kathmandu)
Your trekking crew (tips are usually given on the last evening of the trek in Pokhara or Kathmandu):
Head Trekking Guide and Assistant Guides: Rs 20,000 - 25,000 for each guide
Trek Porters/yak men: Rs 10,000 for each porter or yak man
ACUTE MOUNTAIN SICKNESS (AMS)
When we ascend above 2500 metres our bodies have to acclimatise to the decreasing amount of the oxygen available. So, to allow our bodies to adjust we have designed our treks in ways that help you ascend slowly, allowing acclimatisation to occur when you go above the tree lines where the air is thinner. However, during the acclimatisation process, you may experience some of the following symptoms.
Headache
Tiredness
Disturbed sleep patterns
Loss of appetite/nausea
Shortness of breath
Cough
Palpitation
Swelling of the hands and face
But if you feel such symptoms don't let it worry because it's normal. Individuals acclimatise at different rates. Some may experience symptoms, some may not. Your best strategy is to take your time and drink plenty of water. These symptoms may not indicate the onset of A.M.S. and if you experience them it does not necessarily mean that you should not continue. All our group leaders have extensive first aid training and we urge you to communicate with the group leader at all times should you believe you have any symptoms in order that we can effectively monitor your symptoms as you go higher. The only cure for Acute Mountain Sickness is to descend. Please note, that your group leader has ultimate responsibility and may ask you to descend if symptoms persist.
Itinerary Details
Your detailed Itinerary to show you the way:
Day 01: Arrive in Kathmandu (1300m/4429ft)
If it's a clear day when you are flying into Kathmandu, then your tour begins right from the skies itself. The sights from the windows of our jet shows us glimmering snow-capped mountain peaks spread out down below us, giving us the first thrills of our just begun vacation, sparking off a whole reaction of unforgettable experiences that stay with us for some time to come. As soon as your plane hits the tarmac of Tribhuwan International Airport, a Unique Adventure Treks office representative and driver will be on standby to meet and greet you at the airport and escort you to your hotel. The rep will help you check into your designated hotel, and after going to our rooms and refreshing ourselves we will be briefed about our daily activities.
The rest of your time is free to move around the neighborhood and get familiar with your surroundings. In the evening we will meet our senior trek guide who will brief the group about details related to our trek. Your first overnight in the ancient city of temples, probably the most in the world.
Day 02: Fly Pokhara (823m/2,700ft) and Trek to Ghandruk (1940m/6360 ft): 6 hrs trek
We hop an early morning flight to Pokhara, the striking 'city of lakes' and catch wonderful views of the Himalayas from the windows of our airplane. After touchdown at Pokhara airport, we drive to Naya Pul (1 hour and 20 minutes) and start our hikes. From Birethanti, we trek to Ghandruk, a beautiful serene village mostly inhabited by the Gurung community. If we are able to find time, we could probably visit the Gurung museum today. Overnight in our cosy teahouse lodges at Ghandruk
Day 03: Trek Ghandruk to Chhomrong (2170m/7120ft): 5 hrs trek
After our first breakfast on the trails, we climb up for around an hour up to Kimrungdanda. On the way, we get to relish some lovely views of Annapurna South, Hiunchuli, Fishtail Mountain (Machhapuchhre – this peak is held sacred by the locals) and Ganggapurna. A steep descent takes us to the Kimrong Khola. After another steep ascent from Kimrong Khola to Chere Danda, we descend for a while and then it's a gentle walk to Chhomrong. Chhomrong is a pretty village located on the laps of the giant Annapurna range. We do an overnight in Chhomrong in our lodges
Day 04: Chhomrong to Dovan (2580m/8460ft): 6 hrs trek
From Chhomrong, we cross the bridge then ascend to Sinuwa Danda. The trail takes us through thick rhododendron forest leading to Khuldighar. After that, we descend by lengthy and vertical stone steps into bamboo and rhododendron jungles through which we arrive at Dovan. We haul up for an overnight at our teahouse lodges at this village.
Day 05: Dovan to Deurali (3230m.): 4 hours walk
We hike through a bamboo forest which is moist and cold then ascend steadily across a few steep sections. It is only when we reach Himalaya Hotel that the forest opens up and we are out in the sunshine again with astounding views of the glacial river below. It is a steep climb up through a much drier forest before reaching Hinku Cave. From here we can see the trail drop closer to the river before climbing again to Deurali, the most picturesque stretch of the day. The vegetation is thinly spread, allowing magical views of the valley, the river below, and the sheer rock-face cliffs above with bands of flimsy waterfalls. We stop here for our overnight in Deurali.
Day 06: Deurali to Machhapuchhre Base Camp (3700m/12135ft): 3-4 hrs trek
After walking for 2 to 3 hours, we enter the Annapurna Sanctuary. Finally, we reach Machapuchare Base Camp, a grassy moraine platform within a huge amphitheater enclosed by a solid wall of snow-capped peaks which include Annapurna I, Annapurna III and the impressive fishtail spire of Machapuchhare. Overnight in our teahouse lodges at MB camp
Day 07: Machhapuchhre Base Camp to Annapurna Base Camp (4,131m/13,545ft): 2/3 hrs walk
We ascend further after a strenuous trek up to Machhapuchhre Base Camp on our way to Annapurna Base Camp, the highest point of your trek. You can decide how your legs and your lungs are holding up after the steep hiking. You may remain at Machhapuchhre Base Camp if you feel like it or stay at Annapurna Base Camp for the night. The views from both base camps are simply awesome – all the gritty work we did to get here is worth it!
Day 08: Trek back to Bamboo (2310m/7575ft): 6 hours walk
We wake up early and after nursing a piping hot cup of coffee, we get set for a beautiful sunrise view from Base Camp! It's an once-in-a-lifetime experience!! and you're close enough now to (almost!) reach out and touch the peaks of Annapurna 1, Macchapucchhre, Annapurna South, Tent Peak, Gangapurna, Himchuli and Annapurna 3. After watching a sunrise on these snowy peaks, head back down the valley the same way to Bamboo (or further if the knees can handle it). It's a long day but you have plenty of time to get there. We spend our night at Bamboo in teahouse lodges
Day 09: Bamboo to Jhinu Dada (1760m/5770 ft): 6 hrs trek
From Bamboo, it is an uphill trek to Kuldighar followed by a downhill walk to Chhomrong Khola. We then climb the stone steps to Chhomrong. The trail then descends to Jhinu Danda, where we will haul up for the night. Today we will have an opportunity to enjoy the hot springs which is just a 15-20 minute downhill walk from Jhinu Danda. Taking a dip in these hot springs will soothe and pamper our sore bodies. We will spend our overnight in Jhinu Danda at teahouse lodges
Day 10: Jhinu Dada to Naya Pul to Pokhara: onward Kathmandu: 6 hours walk, one hour drive, 35 minutes flight
We check out from Pokhara sometime at noon and fly to Kathmandu. After arrival at Kathmandu, we will be escorted to our hotel. The rest of your day is free for any leisurely activity; you can catch up on some last minute shopping or explore any landmarks we missed during our first day in Kathmandu. To celebrate the smooth operation of our Annapurna Base Camp trek, we will have a wonderful farewell dinner at an upscale restaurant in the evening. We later retire for an overnight at our hotel in Kathmandu.
Day 11: Drive to the Airport to head back to that lovely place we call 'home''
After b/fast, our rep and office vehicle will be on standby at our hotel to transfer us to the airport for our connecting flight home. Serving you was a wonderful joy and pleasure, we at Unique Adventure International will cherish the bonds of our relationship created over the time you spent with us and we thank you for choosing us as your travel partner and for visiting this amazing country Nepal. This homely trek in the amazing Annapurna region will give you lifetime memories of a vacation worth its weight in gold. Adios friends! Till we meet at some point in time again.
Trip Inclusion
What is included?
Airport pick up and drop off, upon arrival and deparutre.

Pre trek meeting.

Hotel accommodation in Kathmandu with breakfast as per the programme.

Hotel accommodation in Pokhara with breakfast as per the programme.

Flight Kathmandu - Pokhara - Kathmandu.

Ground transportation: Pokhara - Trekking - Pokhara per the programme.

Guesthosue accommodatin during the trekking period.

Food during the trek (breakfast, lunch and dinner with tea/coffee and seasonal fresh fruits).

Annapurna Conservation Area permit fee.

1 professional, A class government licensed and English speaking mountain trekking guide.

Well experienced English speaking assistance guide if the group size exceeds 5+ persons.

Well experienced and equipped trekking porter/s (one porter carry for 2 guest's luggage, 25 kgs - 30kgs).

First aid medical kit, Oxymeter to check pulse, heart rate and oxygen satuaration at higher altitude.

Unique Adventure sleeping bag, down jacket, duffel bag and area trekking map.

All applicable taxes as per the government rules and regulations.

All organisational requirements.
What is not included?
Nepal visa (USD 25 for 15 days and USD 40 for 30 days).
Your international flight to and from Nepal.
Travel insurance (for helicopter evacuation if needed whilst on trekking).
Personal expenses such as laundry, telephone, internet/e-mail, etc.
Bar and beverage bills.
Tip for guide, porter and drivers.
FAQs
FAQs [frequent questions on the ABC trip]
How difficult is the trek? How many hours a day do you walk?
The Annapurna Base Camp (ABC) trek is very reachable for people who are prepared to put in some physical work prior to departure. The trek is exactly that: a walk. There are no technical approaches to the journey, just one foot in front of the other; the key is not to rush and to take your time.
Unique Adventure Tip: "If you are positive and know you are going to trek for 14 odd days, then just push your body, lovingly. It will listen to you. Often trekking difficulty is 70% a mental problem."
Our Annapurna Base Camp trek is graded moderate to challenging, meaning that you generally won't exceed eight hours of activity in a day. Some days can vary from 4-5 hours a day to just 2-3 hours, however, there will be sections where you are challenged. If you follow the training guidelines you can go into the trek positive, that's more than half the battle won. Mental strength has a lot to do with this.
Is it very steep?
For our Annapurna Base Camp trek, travellers should be comfortable with occasional rough terrain, but expect long steep climbs. So, some days could include ascents and descents of 500 metres or more. Remember: speed isn't important, stamina, confidence and the time tested spirit of adventure are.
Do you need good shoes?
Yes! And remember the quality socks. Happy feet make a happy trekker, so seek out an outdoor and gear store that will help you get well-fitted, suitable, durable and comfortable shoes that'll last you for some years.
The Australian gear experts at Paddy Pallin shared their recommendations on choosing the right hiking boots. Just Google it to find it
Do you have any training programs for the trek?
We don't specify detailed training programs as it is difficult to recommend a general program that applies to everyone. The training you should do to prepare for your ABC trek depends on your current level of fitness and any medical conditions. We suggest that you exercise a minimum of five times per week, an hour each time, doing activities such as hill walking, cycling, running and strength work.
Do many people have issues acclimatising?
Altitude sickness can vary for each individual; however, our experience and research has found that carefully timed acclimatisation days scheduled into the trek has helped trekkers acclimatize well. Nevertheless, during the acclimatisation process, you may experience some of the following symptoms:
• Headache
• Tiredness
• Disturbed sleep
• Loss of appetite/nausea
• Shortness of breath
• Cough
• Palpitation
• Swelling of the hands and face
All our group leaders have extensive first aid training and we urge you to communicate with the group leader at all times should you believe you have any symptoms in order for us to effectively monitor you. Some tips to consider include taking your time, trekking at a slow and steady pace, and staying hydrated are important in reducing the effects of altitude sickness. Our trek leaders continually monitor travellers and ensure everyone is drinking plenty of fluids – continually replenishing drink bottles with clean drinking water, providing morning and afternoon tea, and offering juice for some electrolyte kicks.
Unique Adventure International Tips: "Hike high, sleep low. This phrase is a rule our leaders and guides follow when trekking at high altitudes. Our treks are geared in a way that allows you to ascend slowly, so your acclimatisation occurs naturally."
What happens if there's an emergency?
The medical facilities are limited on the trails, but our guides carry a full medical kit and are trained extensively on how to use it. We also carry portable altitude chambers, which are useful if someone is suffering from AMS (Acute Mountain Sickness) but cannot be evacuated due to bad weather. Emergencies are taken care of by the guide, who is experienced in such situations if they develop. The safety of our travellers and crew is our central priority. If a fellow trekker in your group needs to descend, then an assistant guide goes down with them. We have lots of support staff on the trek, so the person descending would be well looked after, and won't impact on the rest of the group's experience. In a serious case, evacuation would be by helicopter.
What is the accommodation like?
You'll want to make sure you have a good night's sleep when on trek and our guides make sure you're put up at reasonably good cosy teahouses, unless you're on a camping trek. At the teahouse lodges, you'll have western-style sit-down toilets or squat style local toilets; this depends on the teahouse lodge we book into. Hand basins are available in most teahouses and a windowed dining room with eco-friendly heating. The nights in our hand-picked eco lodges align with our responsible tourism practices. Some of the lodges use a mix of cow/yak dung/solar and generators for power.
What is food like on the trek?
The lodges we select have strict hygiene standards using almost all fresh ingredients locally grown. There's always plenty to eat and you can help yourself to seconds or even thirds!
Every day is different but here is a sample of one day's menu on the trail.
Breakfast: Tea served in the dining hall, coffee or hot chocolate, porridge or a grain cereal, toast with spreads, eggs (fried, omelette or boiled) and tomatoes, boiled water.
Lunch: Juice, potatoes, cucumber and a carrot salad, cheese, chapatis, pizza, canned tuna and meats if its freshly available, fresh oranges and bananas, boiled water.
Dinner: Soup, steamed vegetables, rice, fried chicken if available, daal, spaghetti, chocolate cake or apple pies, fresh apples, tea or hot chocolate, boiled water.
Unlike most companies, Unique Adventure International includes a full meal service making sure you're well fed for trips on Nepal's most challenging circuits. We always want you to be fed in a way that lowers the risks to you and safeguards your health on punishing trails.
When is the best time to trek Annapurna Base Camp?
The trekking season for Annapurna Base Camp runs from mid-September to May. October is traditionally the most popular time for this trek, when the views are great, and temperatures are not too extreme. But we also get many travellers enjoying the colder winter season (Dec/Jan) when numbers on the trail are lower and skies are clearer for those special photo shoots you would like to post on Instagram or in the favorite corners of home. We always get a lot of interest in our treks over Christmas and New Year's, as it is an exciting way to spend the holiday season and this lessens the days you need to use from your holiday allowance. If you trek during the winter season, you need to be prepared with the right clothing for potentially low temperatures, but Unique Adventure provides good quality down jackets, down sleeping bags and fleece sleeping bag liners to keep you cosy.
As you head towards March and April, the temperatures get warmer and you'll be in the thick of the activity at base camp as the big expeditions get ready to summit. While some days can be a little hazier (in the lead up to the monsoon period) with cloud build up often in the afternoon, but most times the peaks are clear in the morning.
Nepal has something on offer every month of the trekking season. As a matter of fact, trekking can be done throughout the year in Nepal due to its rain shadow zones; so it can be difficult to choose when to go. You can read our in-depth post on the pros and cons of trekking for each season.
Do I get to stay overnight at Annapurna Base Camp?
The Annapurna Base Camp trek is a 115 km (72 mi) round trip from the trailhead and can be accomplished within 7 to 11 days depending on which route you traverse. Most Annapurna base camp itineraries allow 7 days to reach the base camp and 3 days to get back down, again depending on the route. You will be spending the evening, the entire night and the early morning at the base camp before retracing your steps back. It means that you will be at Annapurna base camp for at least 18 to 20 hours.
Where can I take a shower when I want one?
The food and accommodation on Annapurna base camp trek is pretty much the same as it is on Everest base camp trek. For sleeping comfortable, we always book the best lodge with two beds in each room with western toilet facilities and solar hot showers, wherever available. As you ascend higher above Deurali and towards the base camp, the accommodation will be basic with shared toilets and bucket shower. For food options, please kindly follow the same information as mentioned in the Everest base camp trek section; it is pretty much the same for Annapurna region too. For male trekkers, we reckon it's always easy to shower anywhere on the trails with the many streams and waterfalls we cross on our way to base camp and back.
Are there places where I can charge my phone on the way?
During the Annapurna base camp trek, electricity is available at all the teahouses where you will spend the night. You can recharge your phones, laptop or iPads from micro-hydropower and solar panels by paying a nominal charge. Regarding Wi-Fi, there are no free hotspots along the trekking trail, so we do not encourage carrying your laptop. Some teahouses do offer paid Wi-Fi services on hourly basis, but don't expect high speed connectivity on the remote trails. We would advise you to consider purchasing portable power banks or solar chargers for phone charging.
How many do you fit into a group?
Groups can vary between 6 to 16 travellers, and most are a typical mix of individuals, couples or friends travelling together who are likeminded people with similar interest in outdoor adventure and nature. Ages differ from people in their 20's up to their 70's from all nationalities. The Annapurna Base Camp trek is a highly popular trip with all operation dates guaranteed to depart.
How large is the staff crew that accompanies the trek group?
You will typically have a main guide who leads the group, however, on camping trips there are plus four assistant guides, a sirdar (who manages the porters), porters, cooks and camp hands that join you on your Annapurna Base Camp trek. For a teahouse trek it's a limited staff crew with a leading guide and porters depending on the strength of the group.
15kg is not much really, so how do I pack lightly?
While we've increased the check-in allowance for our travellers from 10kg to 15kg on internal flights to Pokhara, choosing between carrying an extra pair of trekking pants or a solar charger can get tricky. Choose lightweight and quick drying clothing, stick with one good outer layer and warm jacket and balance that with enough base and inner layers. You'll be surprised to discover how many days you can wear a quality base layer or a pair of hiking socks. Its not all that sweaty when on the trails, especially in the falls.
Unique Adventure Tip: "we encourage our trekking guests to dump the many unnecessary toiletries and products. Its best to take only one biodegradable soap that can be shampoo, body wash, hand wash, and laundry wash all-in-one. This is what one of our guests said: 'I used a biodegradable shampoo for this (an organic brand that was affordable from the supermarket) and it worked great. I have dry sensitive skin and I use it at home as well. Also, there's no need for makeup or hairspray, go natural, it's so liberating. We're on a high and wild adventure trip!"
While you get 20kg all up (15kg check-in and 5kg hand carry), keep in mind that your provided kit bags – which include a down jacket, sleeping bag, liner, and the bag itself – comes in at around 5-6kg and should be counted in the above allowance.
Unique Adventure Tip: "Lay out your items, cull it back, and then check it out again, cull it back again – just because it fits, doesn't mean you should take it."
Packing wisely saves you a lot of baggage hassles that you don't really want when going above the timber line. It even protects porters from unpredictable injuries which can weaken the strength of the group.
Can I take my own down jacket or sleeping bag?
Yes. When collecting your Unique Adventure kit bag, let your trek leader known that you have your own down jacket or sleeping bag and they will remove the provided gear from your kit bag.
Can I leave my excess gear in Kathmandu?
Yes. You can leave your other gear and luggage bag at our Unique Adventure desk at the Yambu Hotel, which will be safely stowed away.
Is it culturally appropriate to wear shorts or leggings?
Dress modestly is good. For those who wish to wear shorts, make sure the shorts cover your knees. For those that are comfortable in leggings, have a long top over them. Remember, we are guests passing through these friendly villages. Local people may feel embarrassed, for themselves and for you, if you dress inappropriately.
Unique Adventure Tip: "Just because you see other people wear particular clothing items a certain way doesn't make it okay for you to do the same. Foreigners trampling over local etiquette and making it "okay" by sheer numbers does not make it acceptable or friendly."
Extensions: What else can I do in Kathmandu? Can I do any other short hikes?
You can visit a good number of interesting places in the Kathmandu Valley like Patan, Bhaktapur, Kirtipur, Dhulikel or Chitwan (for a wildlife safari) – we can help arrange this. If you're after a walk, you can head to Nagarkot, Langtang or Dhulikhel. These are culturally wonderful places for a hike in the woods amid tranquil settings with a lot of interesting local culture to get into.
Why do I need to tip, can't it be included in the trip price? What is the process for tipping?
Tipping is generally expected and culturally prevalent in Nepal; this includes in Kathmandu and on your trek. It is a gesture to personally thank the local people for their efforts and service.
If your group thinks that the local crew has done an outstanding job and you wish to show your appreciation, then a tip from the group would be greatly appreciated.
At the end of the trek, your leader will collect what you wish to give and will distribute it fairly amongst the crew at a final evening celebration where each individual crew member is acknowledged and thanked. On trek, your leader and staff receive a decent wage for Nepal and are paid on completion of the trip. We don't include tipping in the cost of the trip because if we did and paid it on your behalf, the crew would not regard it as an expression of your satisfaction. A tipping guideline is provided in your pre-departure kit as mentioned above.
Where can I exchange my money?
You can choose to exchange your currency in Thamel or at your hotel where you're accommodated at. The Nepalese Rupee is different to the Indian Rupee, and the Government of Nepal has banned the import, export and use of 500 and 1000 Indian Rupees notes in Nepal. It is important to note that it is difficult to convert your NPR back to foreign currency, and you will not be able to exchange NPR once back in your own country. Many places in Nepal may not allow you to change currency back, so it's best to exchange the amount you will require for your time in Nepal. A budget guide is provided in your pre-departure kit. There are also ATMs available for use in main cities including Kathmandu and Pokhara; however, ATM fees are applicable, which may be in additional to what your card or bank provider may charge.
With so many trekking companies around, how do I know which is the best one for me?
Some factors to consider when booking with an adventure company include:
Do the company's values, such as its sustainable travel practices and porter welfare, align with mine?
What are their trek inclusions? Are meals provided? Do I have the use of a down sleeping bag?
What are their facilities like?
How well do they handle altitude sickness and other medical emergencies?
How experienced are they trekking in this destination?
How do they treat their staff, crew and porters?
Do they represent the best values for my money?
One of the keys to Unique Adventure International's success in running Nepal treks for over 3 decades is our team in Kathmandu. Our guides are real experts who have all worked with us for many years. They are people who are sensitive to your needs and safety. They simply enjoy taking care of you, no matter what the challenges may be. Another unique aspect of our treks is we ensure you stay at good eco lodges where food is freshly prepared using local produce, and you sleep in warm, clean and cosy conditions. If it's in the winter we make sure its a heated dining room to enjoy your meals with some of the best views.
We offer excellent value for money (with a 'no frills' price tag that's pocket friendly!) as we include virtually everything you need on your adventure. This ranges from a duffel kit bag with a down jacket, sleeping bag and sleeping mat; meals on trek; internal flights within Nepal and much more. Besides the Annapurna Base Camp trek, we have many other treks in Nepal too, such as lower altitude treks in the Everest region, remote treks to Gokyo Ri and the Renjo La and even a specially designed trek for people over their 50s. And there's the ever so popular EBC trek which adds to the great variety, and can be viewed on our highly informational websites.
Which is better: The Annapurna Base Camp or the Everest Base Camp trek?
Both these treks have remained the all time chart busting destinations for adventurers and nature lovers worldwide. Both the treks have their unusual features and specialties making both highly attractive in their own unique ways. In terms of the altitude, the highest point on the Annapurna base camp trek is reasonably lower than that of Everest base camp trek, 4,130m (13,550 feet vs. 5,545m 18,192 feet at Kala Pathar. So, if you are vulnerable to altitude sickness, then Annapurna Base Camp trek might just be the venture for you. The trekking terrains in the Annapurna region are all good paths with fewer uphill climbs and gentler downhill hikes. Everest base camp trekking trails comprise hiking through deep river gorges and forests and ascending higher ridges. Accommodation and food options in both the regions are more or less similar yet some differences can be noticed in the bathrooms, with more of western toilets in the Everest region. When it comes to difficulty levels, then Everest base camp trek tends to be more challenging than the Annapurna base camp trek. While Everest region trekking has a higher inclination towards altitude sickness, trekking in Annapurna region is relatively easier and safer as well. Ultimately, coming down to cost, Everest base camp trek is obviously on the higher side due to several logical reasons including food and transportation cost, the level of comfort, higher altitude, and accessibility. Both treks are considered to be among the best on the planet according to 'Rough Guides and Lonely Planet''.
What's the scenery like, comparing Everest base camp to Annapurna base camp?
The scenic contrasts between both these famous treks are in a class of their own. The starting point of Annapurna base camp trek is in the lush lowlands where you will trek through diverse terrains comprising lush terraced paddy fields with stretches of oak and rhododendron forests as you trek higher. The Annapurna expanse is comparably wetter than the Everest region; which means that you will be hiking through more forested and farm areas framed with fabulous greenery that leave you stunned to the senses. The visible mountain peaks in the Annapurna region are Mt. Dhaulagiri, Mt. Gangapurna, Khangsar Kang, Tarke Kang, Mt. Hiunchuli, Mt. Machhapuchhre and the entire Annapurna range, an amphitheater of glimmering giants. In fact, at Annapurna base camp, you will be surrounded by the Himalayas from 360 degrees. On the other hand, Everest Base Camp trek also draws a lot of travelers with the stunning landscapes throughout the trails; covering dramatic glaciers and ancient monasteries. At the base camp, hikers are literally surrounded by the great Himalayan giants towering tall in their most beautiful displays on a fine autumn day. The vantage point of Kala Pathar, however, has the best views of Mt. Everest. The visible mountain peaks in the Everest region are Mt. Everest, Mt. Thamserku, Mt. Ama Dablam, Mt. Pumori, Mt. Lhotse, Mt. Cho Oyu, Mt, Nuptse, Mt. Imja Tse, and a host of others. It is almost unlikely to catch excellent views of the mountains from anywhere else other than the Everest region. Saying so, some say the Everest base camp is a little bit better than the Annapurna base camp trek, in terms of scenery! But then most trekkers say it also gives them bragging rights to say they got closest to the 'king of all peaks – the breath gasping stopper that's Mt. Everest. However, of late, many have begun to view the Annapurna base camp to be better than the EBC, especially for families as it leaves them with less nagging worries about the heights and is very safe for children and aging parents besides its awesome landscapes.
Note
We would like you to know that although we try to follow the program given above, at times local trails or weather conditions may compel us to make slight changes if necessary. The itinerary may also vary slightly subject to our trekkers' acclimatization rates. This odyssey goes into untamed territory above the timberline, so we seek to request maximum flexibility if and when required for the safety of your trip and your life. Thank you so much for your understanding. We value your precious life.
Quick Fact of the Trip
Trip Duration : 11 days
Best Season : Spring & Autumn
Country : Nepal
Min Altitude : 920 meter
Max Altitude : 4131 meter
Trip starts : Kathmandu
Trip ends : Kathmandu
Group size : Min - 1
Your Travel guide
Trip by Locals connects travelers with local Travel Guide here you'll find all the essential information you need to plan the perfect trip.
---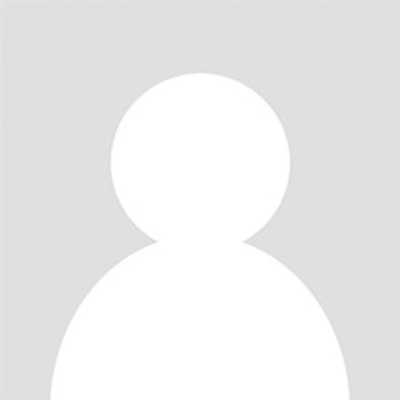 ---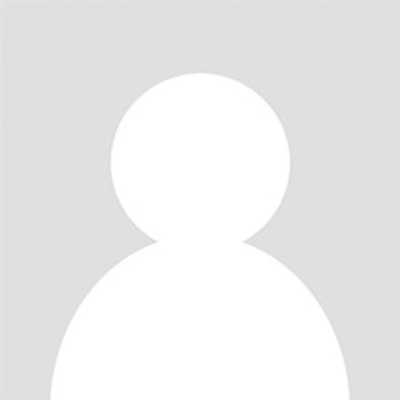 Annapurna Base Camp Trek
We had a great experience on this trek organised by Unique Adventures. From first contact they provided comprehensive and quick responses to our many queries. On arrival in Kathmandu we were met by our excellent guide Harka Tamang who took us to our hotel and then to the company office. Harka again collected us on Day 1 of the Trek and looked after us so well from start to finish. Harka had lots of interesting information to share with us and managed everything connected with our accommodation and meals. All in all Harka gave us a wonderful experience of trekking in Nepal.
Thomas Meehan and Wendy Moxley you, Ireland
---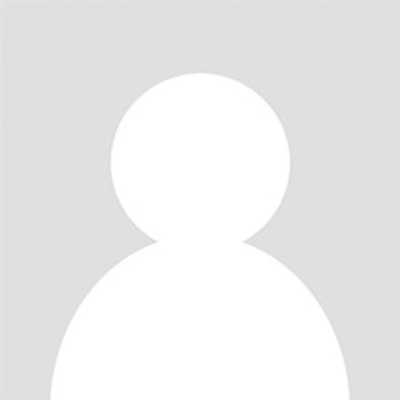 A magical trip!
I've travelled and worked all over the world, and this trip has definitely been a huge highlight of my life. Everything was planned brilliantly, and our guide and porters were so kind, friendly, efficient and just amazing. The trip itself was spectacular, the scenery beautiful and the culture mesmerizing. While in Nepal, there was a snow in, in a different region, and Khum worked tirelessly to organizer helicopters and get the trekkers out, with huge success. You can feel that you are in safe hands when dealing with this company. I will definitely be back to Nepal to visit again, and will definitely use Khum and Unique Adventures.
Carol Butland, Fremantle, Australia
---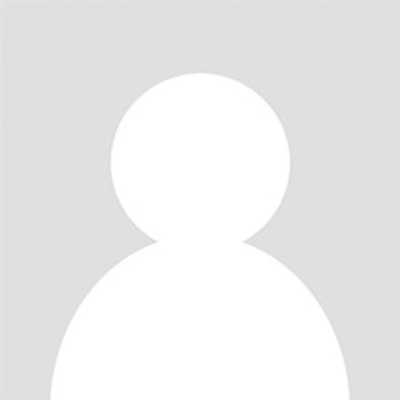 Amazing experience
Thank for all. Experience incredible. If you want to discover all Nepal and feel energy in this country this is best plan for you. Staff very professional and friendly. Best agency in Nepal !
Thomas Langeron, 67 rue jacoulet
---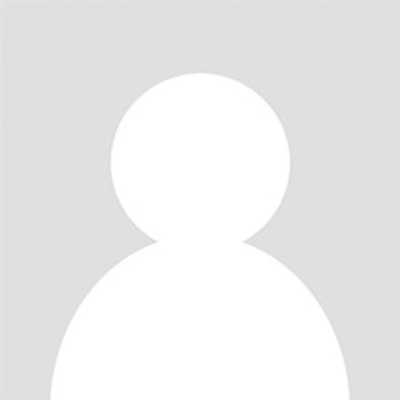 Great experience with Annapurna Base Camp Trek
That was my first trip to Nepal and I was very impressed with the way they do tourism in Nepal through our trekking Annapurna Base Camp, organized by Unique Adventure. Guides and Porters are what made the success of the trip, they are very experienced, friendly and super-helpful, they always expressed positive energy. Chhiyang was my guide, he is very warm, kind and always offered extra support. All the tea houses in our trip are clean and well-organized. I was very happy with food in the trek, food was very nice, there are many options, from local Nepali food to and western food.
Ha Ngoc, Hanoi - Vietnam
---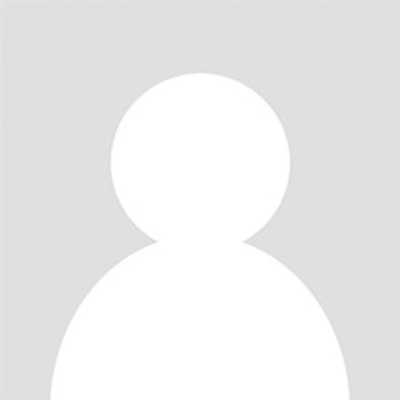 Amazing ABC trekking tour
I really enjoy the trip and tour arranged by UNIQUE ADVENTURE. First, the price is really nice compare to others. At the same time, the service they provided is amazing. The manager, staffs and the guide they provided can speak English fluently and they explained everything clearly. I went to ABC trekking with them. The trip was amazing, and their service definitely improve the whole quality of the experience. I love to find them again.
Jeffe
---
Join the Similar Trip 2023