Annapurna Base Camp Trek 11 Days
Overview
Highlights of Annapurna Base Camp trek 11 Days:
Short route to get to Annapurna Base Camp.
The most exciting natural diversties - Forest, Terraces, Hills, Valley, Waterfalls and Tall snowcapped mountains.
Time is precious for every mankind. In today's age time never waits for people. While considering such fact here at Unique Adventure International we have created 11 days Annapurna Base Camp Trek package. This trekking package allows trekkers to reach the base camp of Mt. Annapurna as well as endows occasion to witness great Ghale (Gurung) culture at model village of Ghandruk. As in regular Annapurna Sanctuary Trek the natural hot water springs bathing activity is also included in it. Therefore, we proudly say that our consideration for clients' precious time the package serves well. Regardless of short days for the trip, safety and comfort ability are greatly considered.
Trip is no different in terms of final destination. Notable activity not included in 11 days Annapurna Base Camp Trek is the omission of Ghorepani Poon Hill sector. Trekkers will reach Ghandruk in first day of walking trip. From Nayapool or Birethanti trekkers ascend to Ghandruk village. Journey continues to Chhoomrung. Along the green lush forests and bamboo woods trekkers ascend to Machhapuchhre Base Camp via Dovan and Deurali. The majestic Fishtail shaped mountain as seen from Pokhara can be touched right here. From MBC trekkers finally reach the Annapurna Base Camp in just about 1 hour of comfortable walking. Sublime view of Mt. Sikhar, Annapurna South, Annapurna I, Himchuli and others would make a vibrant trip. Gather as much pictures as possible because once the journey concludes these pictures would remind you of great adventure that you had. Trekkers are then escorted to Bamboo and Jhinu route for return trip. Relish natural hot water springs on the way to Jhinu. Bus drive from Nayapool will eventually bring you back to Pokhara.
ABC Trek 11 Days is artistically and expertly designed trekking package. We assure safe and comfortable trekking experience. Don't misunderstand that in short time you can't successfully complete this glorious trekking in Nepal. Willpower and hard work together with years of experience in the field of Nepal trekking have made us capable of leading you to such glory safely.
Itinerary Details
Day 01 : Arrive in Kathmandu (1300m/4264ft)
On your arrival, you will be greeted by our representative of Unique Adventure International at Tribhuvan International Airport (TIA) and make sure about our representative with a display board at the arrival gate. You will be then transferred to the hotel. We can either relax in the afternoon or hang around. You will have a dinner in a traditional Nepalese restaurant where we take pleasure in a Nepalese cultural program as well as food. Overnight at hotel.
Day 02 : Fly Pokhara (823m/2,700ft) and Trek to Ghandruk (1940m/6360 ft): 6 hrs treks
TWe, today, take a scenic flight from Kathmandu to Pokhara. As you reach Pokhara, the eye-catching lake city offers wonderful views of Machhapuchhre, Dhaulagiri, Manaslu, range of Annapurna peaks and others. We now, drive to Naya Pul and from Birethanti, we ascend on the track to Ghandruk where we enjoy the beautiful views of the gigantic mountains. We proceed along a range of small communities like Chimrong, Chane, Syauli Bazaar. Coming across the suspension bridge above Khumnu Khola, we will arrive at Ghandruk, a settlement where we can see stone houses inhabited by the Gurung people. Remarkably close towering views of Annapurna South, Fishtail and Himchuli peaks will enthrall us. Overnight at guesthouse.
Day 03 : Trek Ghandruk to Chhomrong (2170m/7120ft): 5 hrs trek
From Ghandruk, today, we go up for an hour to Ghandrukkot and after that a perpendicularly descend to the Kimron Khola. We have an easy walk for an hour and once more rise to Chhomrong. While ascending, we walk upon the striking peak of Annapurna South over the community and the sight of Fishtail Mountain will captivate us. Chhomrong is a striking village embraced by giant Annapurna massive. Overnight we live in Chhomrong at guesthouse.
Day 04 : Chhomrong to Dovan (2580m/8460ft): 6 hrs trek
From Chhomrung, we cross the bridge then ascend to Sinuwa Danda. The path comes across thick thick rhododendron forest leading to Khuldighar. After that, we descend a lengthy and vertical stone steps into bamboo and rhododendron jungles through which we arrive at Doban. Overnight at guesthouse.
Day 05 : Doban to Deurali (3230m.): 4 hours walk
We gradually ascend following the track above the river through a thick bamboo, rhododendron, oak forests up the side of the canyon. We pass by Himalaya Hotel and cross two streams over small bridges. Here is also the opportunity of seeing a range of species of faunas likes wild pig, snow leopard, and deer and so on. We then, ascend to the Hinko Cave, a hanging rock. Moving further we arrive at Deurali. We stay in Deurali at guesthouse.
Day 06 : Deurali to Machhapuchhre Base Camp (3700m/12135ft): 3 - 4 hrs trek
We begin from Machhapuchhre Base Camp and we make a moderate climb through a river to abruptly above the mountain side. Walking from Deurali, we will reach in a point where we will be encircled by huge snow-covered peaks. Moving ahead to Machhapuchhre Base Camp we reach at a set where the views of Mt. Annapurna South, Annapurna I, Himchuli, Annapurna III and, definitely, the Machhapuchhre itself enthralls us. Overnight in Machhapuchhre Base Camp at guesthouse.
Day 07 : Machhapuchhre Base Camp to Annapurna Base Camp (4,130m/13,545ft): 2/3 hrs walk
From Machhapuchhre base camp (3900m.), we proceed to Annapurna base camp. The area is encircled by the peaks and is recognized as Annapurna Sanctuary. This set gives you an impressive view of huge peaks including Annapurna I, Barah Shikhar, Annapurna South and many other giant peaks. We today walk for around 2 to 3 hours.
Day 08 : Trek back to Bamboo (2310m/7575ft): 6 hours walk
We move further early morning and witness the splendid sunrise over the peaks from Annapurna Base Camp. Then, we descend from Annapurna Base Camp via Deurali, Dovan and eventually reach Bamboo. We steadily, walk down to reach the valley where we again see the waterfalls that pours down from a high above. Tonight, we stay in Bamboo at guesthouse.
Day 09 : Bamboo to New Bridge or Jhinu Dada (1760m/5770 ft): 6 hrs trek
Departing from Bamboo, we have a vertical ascend up to the Kuldi Ghar then Sinuwa, following the stone steps that take us to Lower Chhomrong. After that, we ascend on the stony steps that lead us to Upper Chhomrong. From Chhomrong, we walk down to Jhinu Danda. Here, we will take bath at natural warm water spring. Overnight at guest house in Jhinu Dada.
Day 10 : Jhinu Dada to Naya Pul to Pokhara to Kathmandu: 6 hours walk, one hour drive
We leave Jhinu danda and move towards New Bridge and proceed to Kyumi village. We reach Syauli bazaar and then ascend to Birethanti. Walking further for around an hour from Birethanti we will reach Naya Pul. From Naya Pul, we retrace our steps back taking a locally available vehicle and arrive at Pokhara. Then after, we take a flight with same picturesque view and reach Kathmandu from Pokhara. After you reach Kathmandu, optionally, we can relax or walk to visit different sights of Kathmandu. In the evening, we will have a farewell dinner together. Overnight at hotel in Kathmandu.
Day 11 : Final Departure
Today is the last day of your tour to Nepal. Our representative of Unique Adventure International will transfer you to the airport and bid farewell greetings.
Trip Inclusion
What is included?
Airport pick up and drop off, upon arrival and deparutre.

Pre trek meeting.

Hotel accommodation in Kathmandu with breakfast as per the programme.

Hotel accommodation in Pokhara with breakfast as per the programme.

Flight Kathmandu - Pokhara - Kathmandu.

Ground transportation: Pokhara - Trekking - Pokhara per the programme.

Guesthosue accommodatin during the trekking period.

Food during the trek (breakfast, lunch and dinner with tea/coffee and seasonal fresh fruits).

Annapurna Conservation Area permit fee.

1 professional, A class government licensed and English speaking mountain trekking guide.

Well experienced English speaking assistance guide if the group size exceeds 5+ persons.

Well experienced and equipped trekking porter/s (one porter carry for 2 guest's luggage, 25 kgs - 30kgs).

First aid medical kit, Oxymeter to check pulse, heart rate and oxygen satuaration at higher altitude.

Unique Adventure sleeping bag, down jacket, duffel bag and area trekking map.

All applicable taxes as per the government rules and regulations.

All organisational requirements.
What is not included?
Nepal visa (USD 25 for 15 days and USD 40 for 30 days).
Your international flight to and from Nepal.
Travel insurance (for helicopter evacuation if needed whilst on trekking).
Personal expenses such as laundry, telephone, internet/e-mail, etc.
Bar and beverage bills.
Tip for guide, porter and drivers.
Info
Recommended Gear Lists:
Good wind/rain jacket
Warm fleece jacket or jersey
Good boots, either light-weight trekking boots or light full leather boots
Good -20 Sleeping bag (which can be rented or buy in Kathmandu)
A comfortable day pack, preferably with a waistband.
Fleece jacket or pullover
Fleece Wind-Stopper jacket (optional)
Waterproof (preferably breathable fabric) shell jacket
Down vest and/or jacket (optional)
Lightweight gloves
Heavyweight gloves or mittens with a waterproof shell outer
Sun hat or scarf
Light balaclava or warm fleece hat
Sunglasses with UV protection
T-shirts
Underwear
Hiking shorts
Lightweight cotton long pants
Light and expedition weight thermal bottom
Fleece or wool pants
Waterproof (preferably breathable fabric) shell pants
Thin, lightweight inner socks
Thick, warm wool hiking socks
Hiking boots with spare laces
Camp shoes (sneakers and/or sandals)
Other necessary equipment:
Headlamp (e.g. Petzl Zoom) with spare bulbs and batteries
Small pad or combination lock-to-lock trek bag
Basic First Aid Kit (We also provide comprehensive first aid medical kit and Oxymeter)
Large plastic bags - for keeping items dry inside trek bag
Day pack (approximately 2500 to 3000 cubic inches)
Water bottles (2 bottles recommended)
Toiletries
Small wash towel
Note
All conditions stated in the itinerary are for the visitors who prefer full package programme. At the same time, we also serve you based on your choice. The selection of itineraries and the staff depends on your choice and financial procurement. We have options for any partial visit as per your requirement regarding your interest and financial condition.
Quick Fact of the Trip
Trip Duration : 11 days
Best Season : Spring & Autumn
Country : Nepal
Min Altitude : 920 meter
Max Altitude : 4131 meter
Trip starts : Kathmandu
Trip ends : Kathmandu
Group size : Min - 1
---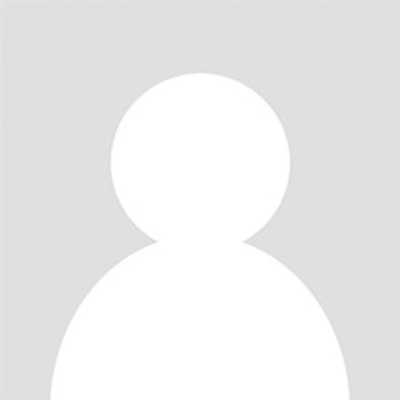 ---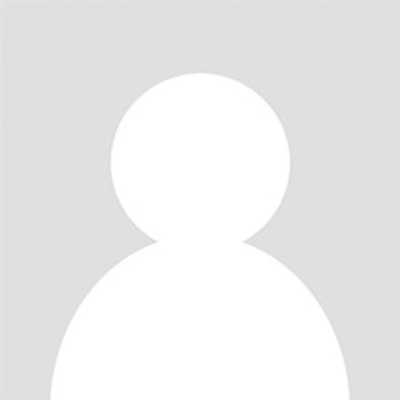 Annapurna Base Camp Trek
We had a great experience on this trek organised by Unique Adventures. From first contact they provided comprehensive and quick responses to our many queries. On arrival in Kathmandu we were met by our excellent guide Harka Tamang who took us to our hotel and then to the company office. Harka again collected us on Day 1 of the Trek and looked after us so well from start to finish. Harka had lots of interesting information to share with us and managed everything connected with our accommodation and meals. All in all Harka gave us a wonderful experience of trekking in Nepal.
Thomas Meehan and Wendy Moxley you, Ireland
---
Join the Similar Trip 2020